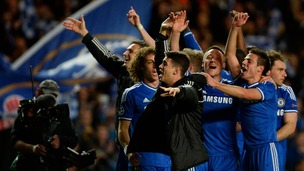 Chelsea will find out who they will face in the Champions League semi-finals during Friday's draw in Switzerland.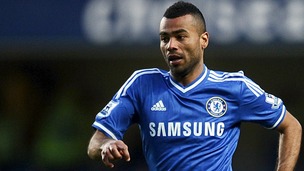 Cole has fallen behind Cesar Azpilicueta in the pecking order and hasn't started a Premier League game since 11 January.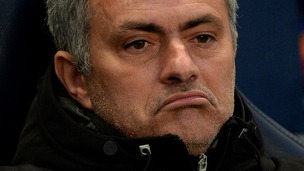 The Chelsea manager called the Arsenal boss a "specialist in failure". The feud escalated by Wenger calling Mourinho an "embarrassment".
Live updates
Chelsea to face Atletico Madrid in Champions League semi-finals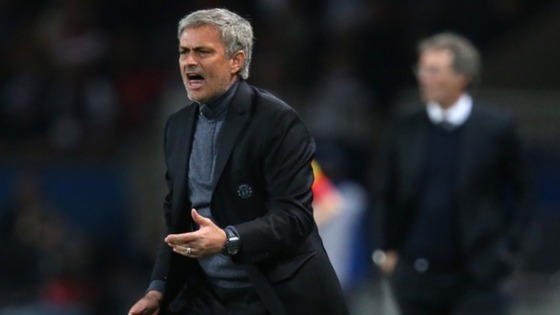 Chelsea are undertaking their final preparations ahead of their key Champions League match against Paris St-Germain.
The Blues need to overturn a two-goal deficit at Stamford Bridge in order to progress to the next round.
Read: Mourinho slams Chelsea after Champions League defeat
Coverage of the match starts on ITV1 at 19:45
Chelsea to face Atletico Madrid in Champions League semi-finals
Chelsea's players insist the Blues can stage a comeback against PSG to reach the Champions League semi-finals.
A 3-1 first leg defeat in Paris on Wedneday night left the club's European hopes in tatters with manager Jose Mourinho particularly critical of the display.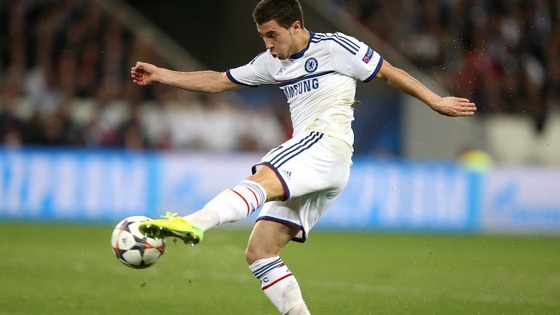 "We need a massive performance in the second leg now. We need the performance that we had against Napoli the year we won it," defender Gary Cahill told Chelsea TV.
Eden Hazard added: "We only have one thing to do - attack and score. Paris are a great team but Chelsea can turn things around at home. We have already proved that and we are capable of doing it again."
Andre Schurrle said on uefa.com: "It's still possible, we can still do it, but we need to create more chances and then who knows? Maybe we'll pull it off."
Advertisement
Chelsea to face Atletico Madrid in Champions League semi-finals
Jose Mourinho has heavily criticised Chelsea's performance after the 3-1 loss at Paris St-Germain left his side's Champions League hopes in the balance.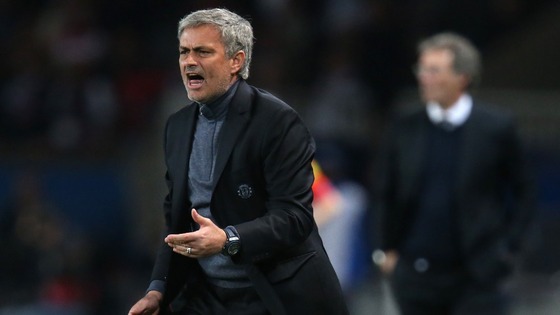 A sensational stoppage-time goal from Javier Pastore along with Ezequiel Lavezzi's stike and an own goal from David Luiz helped PSG take a two-goal advantage into next week's second leg.
Mourinho slammed his side's defending for the third goal as a "joke" and was equally scathing about his strikers' performances.
"I'm not happy with my strikers' performances, so I have to try things," he added.
Serious fighting in rue St Denis, Paris, involving Chelsea & PSG fans in progess. Shops & cafés attacked. http://t.co/iW77AMYSdR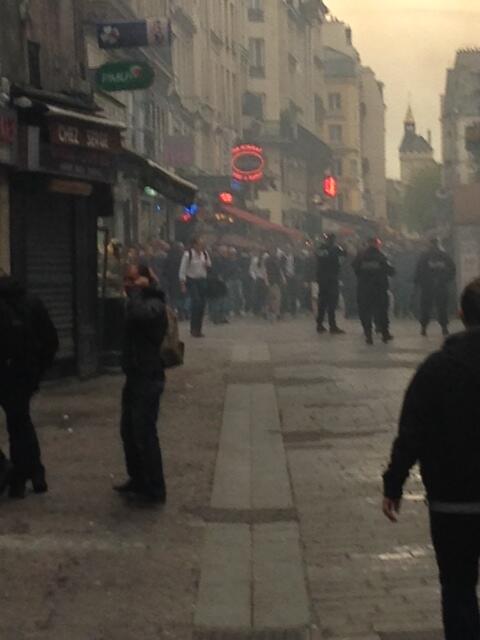 EDL chants & Sieg Heil salutes fm alleged Chelsea fans currently smashing up shops & cafés in central Paris http://t.co/Et8p3xVJAu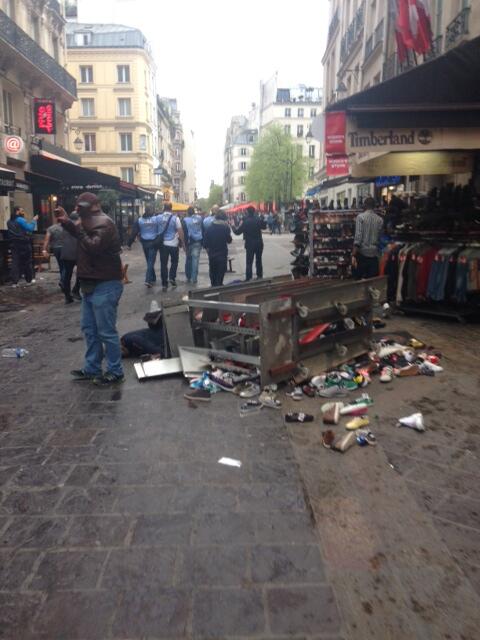 Chelsea to face Atletico Madrid in Champions League semi-finals
Chelsea defender Gary Cahill has said he is looking forward to testing himself against Paris St-Germain's talented attacking players during tonight's Champions League quarter-final.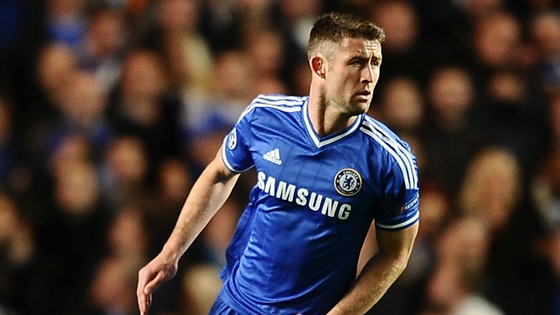 The current PSG side is a completely different proposition to the one Jose Mourinho faced in his first European match as Chelsea coach a decade ago.
The French side now boast one of the most feared strike forces in European football following extensive investment in the club from their Qatari owners.
"There's no doubt that one of their most important attributes is their front three, so it will be difficult for us, but I'm very much looking forward to testing myself against players such as Ibrahimovic, Cavani, Lavezzi and Lucas," Cahill told Chelsea's website.
Chelsea to face Atletico Madrid in Champions League semi-finals
Fernando Torres looks set to lead the line for Chelsea in their Champions League quarter-final against Paris St-Germain on Wednesday.
Samuel Eto'o suffered a hamstring injury during the 6-0 victory over Arsenal and has not travelled with the Blues to France.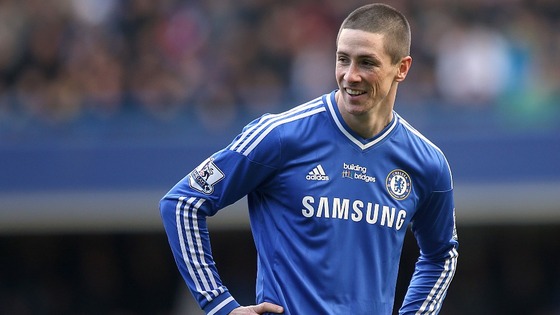 Nemanja Matic and Mohamed Salah are ineligible having appeared for Benfica and Basle in the competition before their transfers in January.
Chelsea are set to face a far tougher PSG than the side Jose Mourinho defeated 3-0 in his first European match as Chelsea coach in 2004, with the French side currently unbeaten in 28 home matches in Europe.
The London side are aiming to recover from Saturday's loss at Crystal Palace which dented their Premier League title hopes.
Advertisement
A body found in the Thames this week has been formally identified as that of Marc Hutton, who went missing from Putney on 28th February.
His body was found in the river near Lots Road in Chelsea on Tuesday.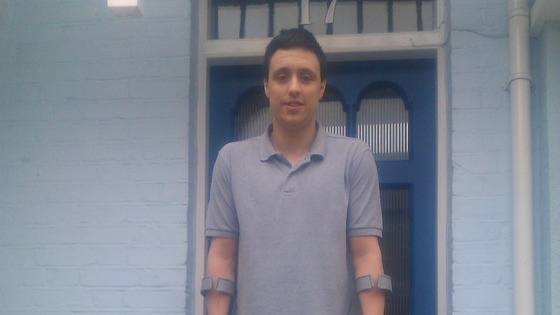 The Metropolitan Police are treating his death as unexplained. An inquest date is yet to be confirmed.
Arsene Wenger's 1000th game in charge of the Gunners this afternoon turned out to be a crushing defeat as they were thrashed 6-0 by rivals Chelsea.
Arsenal were two goals down after just seven minutes thanks to Samuel Eto'o and then Andre Schurrle. Oscar netted a further two goals for the Blues after an Eden Hazard penalty, with the final goal scored by substitute Mohamed Salah.
The 6-0 finish made it Jose Mourinho's biggest Premier League victory to date as Chelsea manager.
Tune into ITV London at 5.30 for a full match report.
Chelsea will face Paris St Germain in the quarter final of the Champions League. Here's the full line up:
Barcelona v Atletico Madrid
Real Madrid v Borussia Dortmund
Paris St Germain v Chelsea
Manchester United v Bayern Munich
David Luiz appeared to have his car clamped while posing for a selfie in central London.
Actor Colin Newell spotted the Chelsea star near Charing Cross and asked him to pose for a photo:
But a traffic warden sprung into action and a picture of his 'clamped' car was posted on Twitter.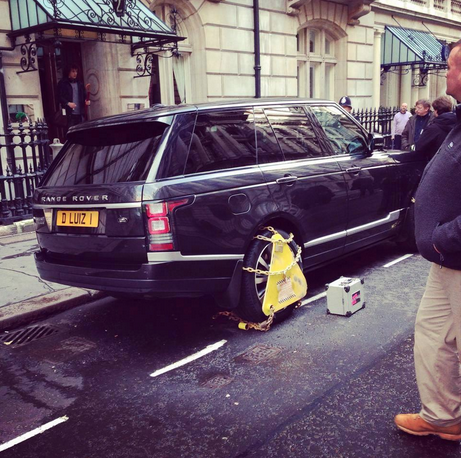 Speaking to the Evening Standard, Colin Newell said:
"I said to him can I have a quick picture... and he forgot about his car. We took the picture and were clowning around for a bit – he's a bit of a livewire – and when he went back to it there was a dirty great big yellow clamp on his Range Rover.
"Those clampers were fast, like ninjas. It was not a nice thing to happen. He had only left it there for five minutes."
But doubts were cast on its authenticity after Westminster Council told the Standard it stopped clamping vehicles six years ago.
Load more updates
Back to top