Live updates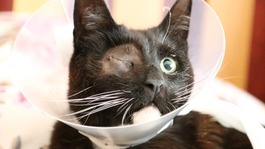 Originally Alfie's owners thought he had been in a fight, until vets found an air gun pellet.
Read the full story
Flood water subsiding in Chingford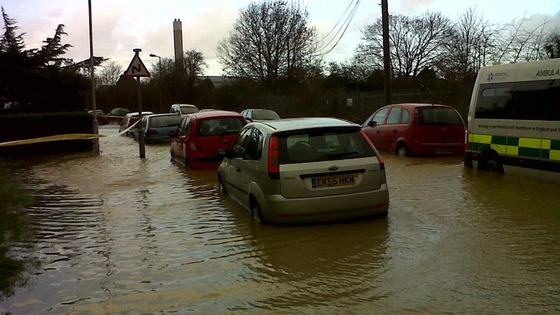 Properties were at risk of flooding in Chingford this morning. Authorities have been at the scene throughout the day to try to prevent homes being flooded. The water has now subsided.
Advertisement
Flood water subsiding in Chingford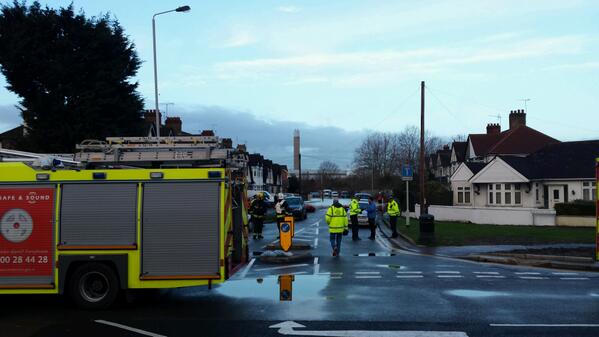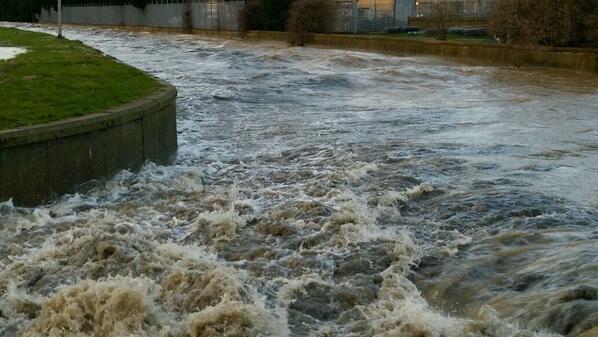 Flood water subsiding in Chingford
Firefighters are assisting with flooding in Chingford. At its peak, the flood water was 600 millimetres deep on Lower Hall Lane, but levels are subsiding. The water has not affected any homes, but crews have laid sandbags around a local electrical station as a precaution.
Four fire engines, two fire rescue units and 36 fire fighters and officers are at the scene.
Flood water subsiding in Chingford
Crews have been called to a flood in Chingford, Lower Hall Lane. Providing tactical support with @envagency
Chingford flooding update: Crews are still on the scene but thankfully water levels are now subsiding. No homes have been directly affected.
CCTV of 'racist' attacker
A mother has described an attack on her and her two-year-old son as "frightening".
In a statement released by British Transport Police today, the victim, who wished to remain anonymous, said:
This was a really frightening ordeal for me and my son.

I was absolutely terrified when I was dragged to the ground, and all I could think about was my son.

We are now both at home recovering from the attack and I'd like to thank everyone for the support they have given me over the past five days.

I'd plead to anyone who has information to speak to police and help find the man responsible for the attack.
Advertisement
CCTV of 'racist' attacker
Police are appealing for information regarding the assault of a 30-year-old woman carrying her pushchair, which left her two-year-old with a fractured collarbone at Highams Park station.
Detective Constable Gerry Hughes from the British Transport Police said:
The victim, who had her two-year-old son in a pushchair, was approached by a man at Walthamstow Central station.

They both boarded the 2.47pm Liverpool Street to Chingford service as the train arrived at Walthamstow Central around 3.03pm. During the journey, the man began to racially abuse the victim.

When the train arrived at Highams Park station, the victim left the train with her pushchair. She was assaulted by the man, who pulled her hair, dragging her to the ground along with the pushchair. The man then made off from the scene.
Read more: CCTV released of man who racially attacked 2-year-old
CCTV of 'racist' attacker
British Transport Police has released images of a man, who is believed to have assaulted a 30-year-old woman carrying a pushchair, which left her two-year old son with a fractured collar bone at Highams Park station, in Chingford on June 23.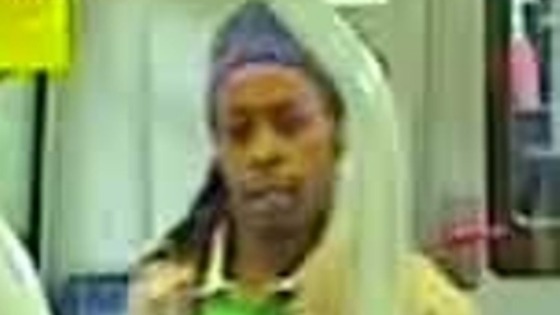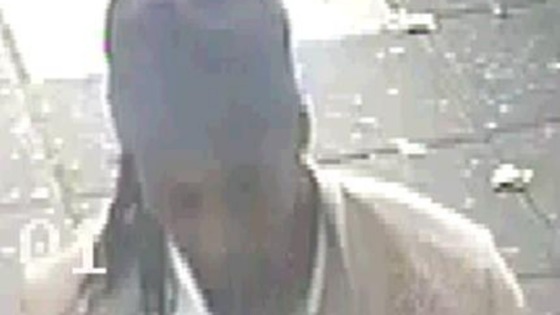 Anyone with information is asked to contact British Transport Police (BTP) on 0800 40 50 40 quoting background reference B9/LNA of 24/06/2013. Information can also be passed to the independent charity Crimestoppers, anonymously, on 0800 555 111.
A coroner has ruled that a man who tried to break up a fight and later died was 'unlawfully killed'.
David Joslin was knocked unconscious in Chingford in December 2009 and died in hospital.
No one has ever appeared in Court but as Rags Martel reports, David's father hopes the police investigation will now re-open.
Four people have been arrested after a 15 year old was stabbed in Chingford this morning.
Emergency services, including the Air Ambulance, were called to Billet Road just after 11am where the boy was found with a number of wounds to his body.
He was taken to hospital, but his injuries are not thought to be life threatening.
Load more updates
Back to top