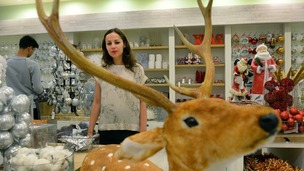 More than 700 sq feet of space has been decked out with more than 100,000 Christmas decorations.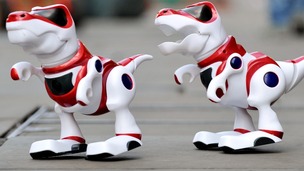 This year's Christmas stockings are set to brim with state-of-the-art technology.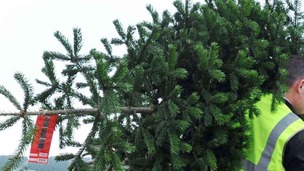 As the Christmas decorations start being taken down here's a bourough-by-borough guide of how to recycle your tree.
Live updates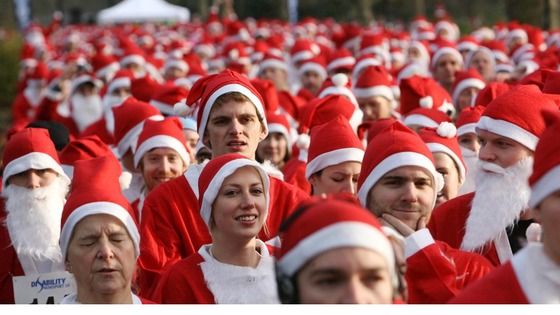 More than 2000 Santas are set to descend on Battersea Park in south London later on!
The Original London Santa Run is a 6km fun run and starts at 10am.
It helps to raise funds for Disability Snowsport UK, a charity that helps people with disabilities take part in snowsports.
'Disappointing, sad, ugly' Christmas tree needs jazzing up
The Surbiton Christmas tree was partly sponsored by retailer Waitrose.
We're pleased to donate to the town's Christmas lights fund once again this year.

We have passed on the petitioner's comments to the council and Surbiton Business Community who look after the decorations.
– WAITROSE STATEMENT
Advertisement
'Disappointing, sad, ugly' Christmas tree needs jazzing up
Speaking to ITV News, residents in Surbiton described this year's Christmas tree as "dismal", adding it needed "jazzing up".
'Disappointing, sad, ugly' Christmas tree needs jazzing up
Residents in Surbiton have started a campaign to remove a Christmas tree on a roundabout outside the train station, because they say it looks ugly.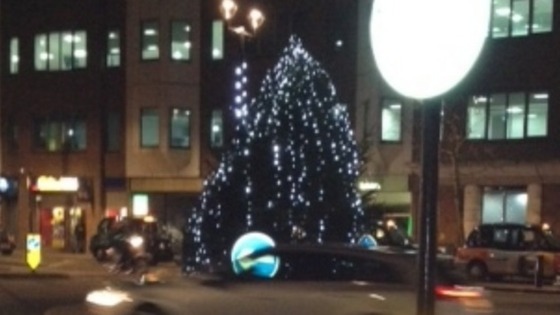 Residents say the tree is a bit of let down compared to previous years, and it does not fit in with the rest of Surbiton's decorations. The tree was sponsored by a major supermarket and now a petition has been set up asking the retailer to replace it...
"... to bring it more inline with the keeping of Surbiton."
Have any Christmas trees appeared where you live which you feel don't fit in with the local areas? Tweet your pictures to @itvlondon.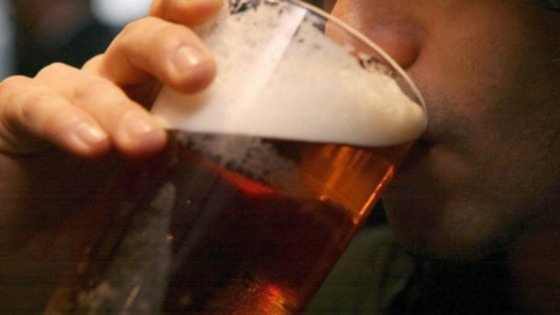 One in five Londoners have admitted that they have drunk alcohol before driving home, according to a new survey published by road safety campaigners.
Coca Cola have teamed up with the Department of Transport to launch the Designated Driver Campaign, which gives discounts on soft drinks to drivers throughout the Christmas period.
The survey also found that people in London were less likely to drink and drive than they were 10 years ago.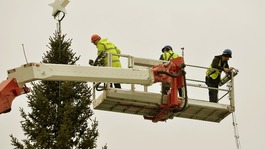 Transporting a 60ft Christmas tree 700 miles from Norway to London is no easy task, so how was it done?
Read the full story
Advertisement
With Christmas just a few weeks away, London is starting to look very festive indeed. Leading the way is Trafalgar Square, which today took delivery of its very own Christmas tree.
It gives the rest of London a lot to live up to, and there are already trees of all shapes and sizes around the capital. Below is Surbiton's effort. It has been placed on a busy roundabout - with the arrows still lit up.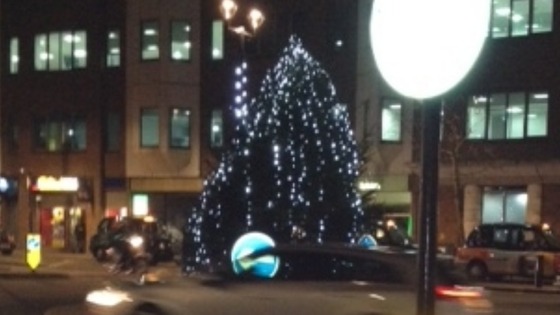 You can tweet us you pictures of Christmas trees around the capital to @itvlondon or go to our Facebook page.
Trafalgar Square Christmas tree
Trafalgar Square's Christmas tree has been delicately moved into position, before the lights are switched on later this week. Cranes were used to lift the 60ft tree earlier today. This 30 second timelapse video shows how it was lifted.
Trafalgar Square Christmas tree
Work has begun to install the 50 year old, 60 foot tall, Norwegian Christmas tree in Trafalgar Square.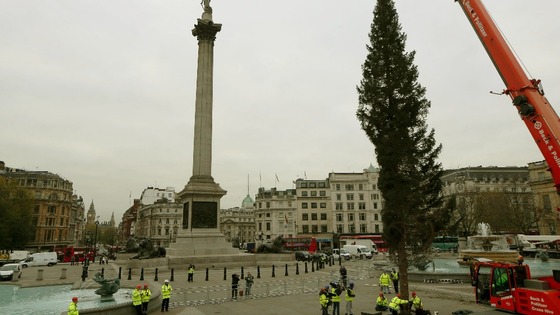 Every year since 1946 the Norwegians have gifted a magnificent spruce pine as a thank you to Britain for our support during the Second World War. The lights on the tree will be switched on this Thursday.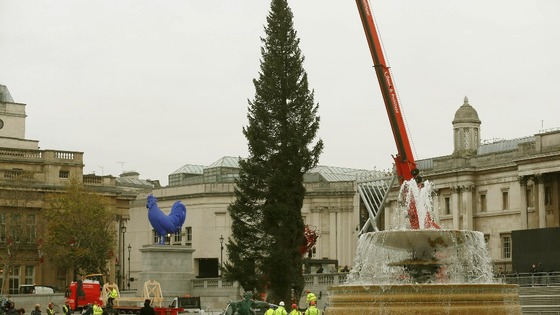 Martin Stew was in Norway last month as the tree was cut down before it began a 700 mile journey.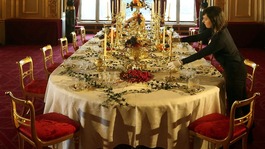 With less than a month to go until Christmas, the decorations have started going up at Windsor Castle.
Read the full story
Load more updates
Back to top