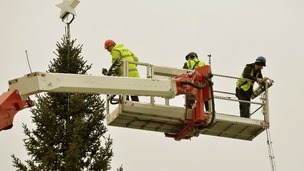 Transporting a 60ft Christmas tree 700 miles from Norway to London is no easy task, so how was it done?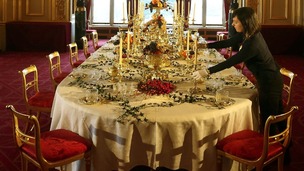 With less than a month to go until Christmas, the decorations have started going up at Windsor Castle.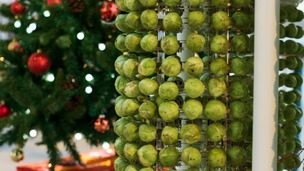 Scientists have created the world's first battery made entirely of Brussels sprouts which is being used to light an 8 foot Christmas tree.
Live updates
A battery made entirely of Brussels sprouts is being used to light an eight foot Christmas tree in central London.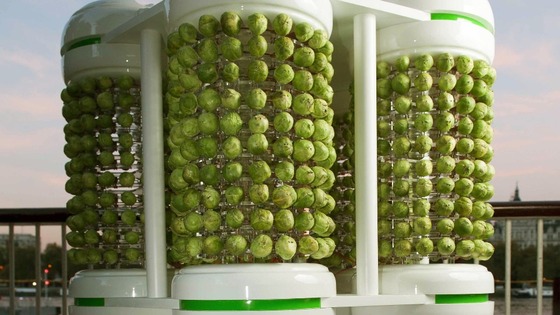 The battery was created by a team of scientists and engineers from The Big Bang UK Young Scientists and Engineers Fair and is being used to light up part of London's Southbank.
It was created using five power cells, each holding 200 sprouts, producing 63 volts from the 1,000 Brussels sprouts.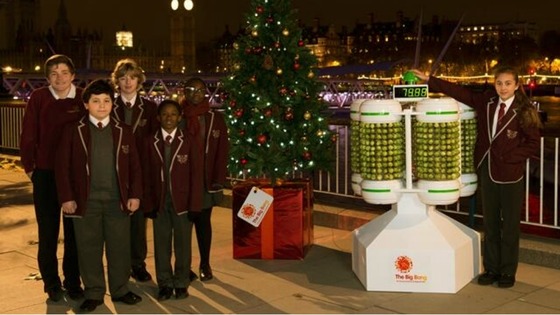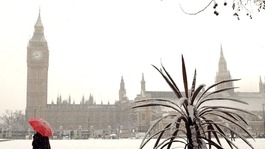 With exactly a month to go until the big day, ITV London's weather expert takes a look at the odds of a white Christmas in the capital.
Read the full story
Advertisement
by Martin Stew: ITV Presenter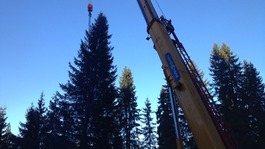 What's 50 years old, 60 foot tall, Norwegian and a fundamental part of Christmas in London? Answer the Trafalgar Square Christmas tree.
Read the full story
Hyde Park has been setting up its annual Winter Wonderland festivities as it gears up to open on November 22 at 5pm.
The pop-up festive playground boasts the best ice rink in the capital and has fairground rides as well as a Christmas market.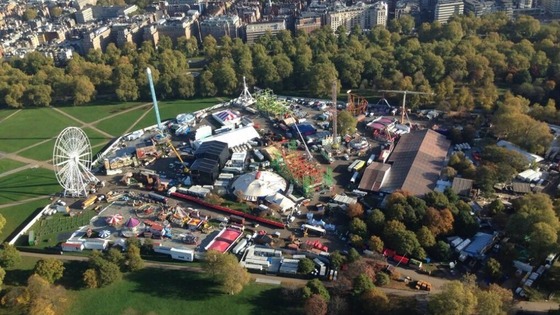 Oxford Street lights switch on
Speaking to ITV News ahead of tonight's switch on in Oxford Street, Jessie J said Christmas helped put London in a good mood - which was what the capital sometimes needed.
Oxford Street lights switch on
Jessie J will switch on the Christmas Lights on Oxford Street tonight. Watch it LIVE on ITV News London at exactly 6:18pm.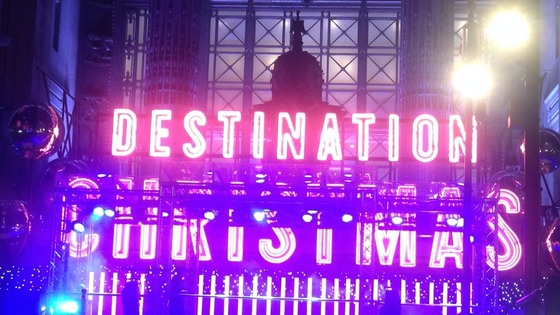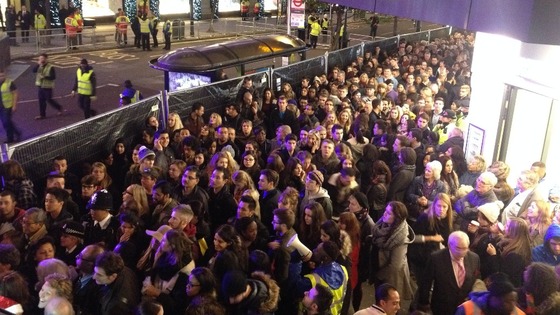 Advertisement
Parcel delivery strike threat
Our members have sent a message, loud and clear, to the company that we will take strike action, if our members' legitimate grievances are not addressed.

Strike action will take place before the end of November, unless the company reaches a fair and equitable settlement.
– UNITE STATEMENT
Parcel delivery strike threat
Final negotiations between the union and UPS management are due to be held on Wednesday 20 November
If these talks fail, the union says strike action will go-ahead before the end of the month
Drivers and loaders claim they face excessive workloads and forced overtime
Parcel delivery strike threat
Parcel deliveries in London could be hit in the run-up to Christmas, after staff at UPS Parcels voted overwhelmingly to strike.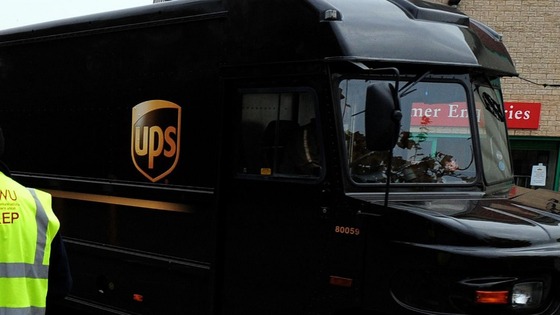 The 120 drivers and loaders, from the union Unite, voted by 91 per cent to take strike action over workload and allegations of bullying.
Bucks boy aims for Christmas hit
We may only be in November but one schoolboy has already set his sights on a Christmas number one.
Eleven-year-old Fynnjan Leach-Verhoeven, who has Asperger's, will be taking on the winner of this year's X-factor, plus Atomic Kitten, Blue and Bewitched, in the battle for the festive top spot.
He recorded 'The Spirit of Christmas' to raise money both for the National Autistic society and his own school's special educational needs department. Toby Sadler went to meet him
Load more updates
Back to top