London riot victims 'still waiting for compensation'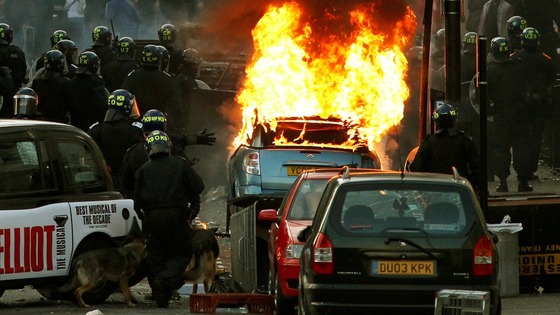 More than 130 people who claimed compensation following the London riots in 2011 are yet to receive a single penny, according to figures obtained by Labour.
It claims less than 16% of the requested cash has been paid out more than two years after violence and looting broke out across the capital.
The figures were uncovered through freedom of information requests to the Metropolitan Police.
The Mayor's Office for Policing And Crime has said Labour's got the figures wrong.
A spokesman said: " It is simply untrue to say that people are yet to receive a penny following the 2011 riots in London.
"Over 96% of insured claims have been settled. Only the most complex cases remain."