Live updates
Hundreds of court cases failing
Conservative London Assembly Member and report author Tony Arbour says bureaucratic hold ups are costing Londoners millions of pounds.
Hundreds of court cases failing
The MPS is concentrating on improving the quality and rigour of initial investigations in order to improve the service to victims by reducing the need for follow up visits.

In addition, the MPS has reviewed its telephone investigation service and committed to offering a personal visit to any victim of crime who requests it.

This has resulted in an additional 50,000 victims of crime being visited by an initial investigator since April 2012.
– Metropolitan Police statement
Advertisement
Hundreds of court cases failing
These enormous sums mask the even greater emotional cost to victims and witnesses, who may become so disillusioned with the courts that they will not use the justice system again, and, worse still not even bother to report crime. Only by getting the basics right will the CPS reduce the number of dropped and delayed cases and bring villains to justice swiftly.
Witnesses and victims need to know the exact time, day and place to attend, prosecution barristers should be able to see case papers in advance, not at 9am for a 10am start, and the CPS, police and prosecution barristers should directly communicate before the trial to make sure it is ready."
– Tony Arbour, Conservative London Assembly Member and author of 'Justice Postponed'
Hundreds of court cases failing
Over 23 thousand cases in London's Crown and Magistrates courts were dropped or delayed last year
More than 9,000 were dropped because of prosecution and court failings - that's 40%
Wasting an estimated £1.6 million annually or £30,000 a week in legal and judicial costs
Source: GLA Conservatives.
Hundreds of court cases failing
DROPPED CASES
Insufficient evidence on the prosecution side (3,512)
Prosecution witness absent or withdrawn (2,523)
Hundreds of court cases failing
Today's report shows that cases failed in court because of the prosecution not being ready, the absence of prosecution witnesses or failings in court administration.
DELAYED CASES:
The prosecution not being ready (1,068 cases)
Prosecution failing to disclose unused evidence (403)
Absent witnesses on the prosecution side such as police and professional experts (1,552)
Prosecution advocates failing to attend or engaged in another trial (89)
No interpreter available (286)
Courtroom equipment failure (127)
Advertisement
Hundreds of court cases failing
Almost 200 court cases in London are dropped or delayed every week because of prosecution failings. New figures show that in a year 9,560 cases were thrown out or delayed in the capital. That works out at 184 every week.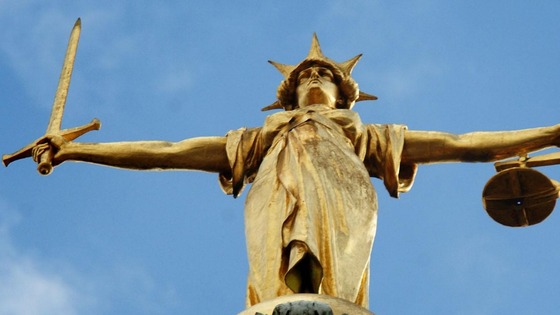 Charges over model's murder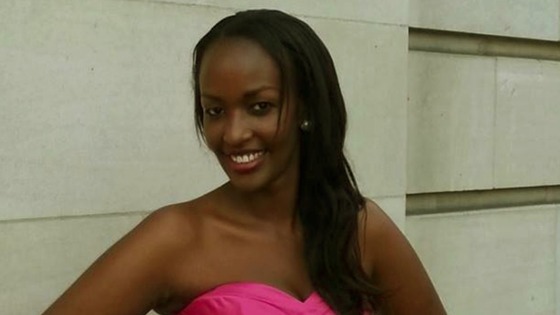 The police watchdog has pledged to hold a "thorough and rigorous" investigation into officers' contact with a model who was murdered at her home in Leyton. Linah Keza, 29, was stabbed to death at her home in King Edward Road, on July 31 while she was with her young daughter.
Her former partner, David Gikawa, 38, is accused of her murder and is due to stand trial at the Old Bailey in January. After Miss Keza's death it emerged that she was in touch with police on three separate occasions in the days before she died.
Today, the Independent Police Complaints Commission said it is looking at police contact with Linah and her former partner between July 23 and 31, and whether information dating back to 2010 was available to officers.
IPCC Commissioner Jennifer Izekor said: "Our investigation will seek to identify the level of contact and information known to Metropolitan Police officers before Linah's tragic death.
"I would like to assure Ms Keza's family that our investigation will be thorough and rigorous in determining the circumstances surrounding police contact with their loved one before her death."
Charges over model's murder
The former partner of a beauty queen who was stabbed to death in front of her daughter appeared at the Old Bailey today accused of her murder.
David Gikawa, 38, is said to have attacked 29 year-old model Linah Keza at her home in Leyton, east London, last week.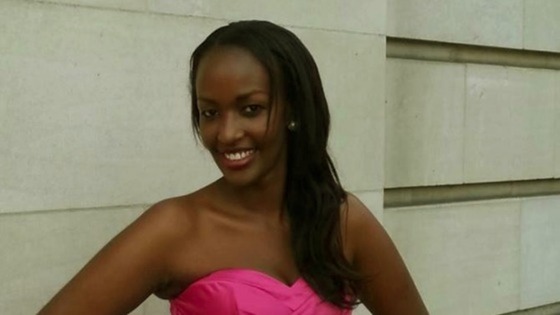 Ms Keza, a former Miss Africa contestant, was found with stab wounds to her chest at the address in King Edward Road in the early hours of July 31.
Gikawa was charged with murder and appeared in court by video link from Belmarsh Prison.
No bail application was made and Judge Richard Marks QC remanded him in custody until another hearing on October 22.
Charges over model's murder
A man charged with the murder of a model who was stabbed to death was remanded in custody today.
David Gikawa, 38, appeared at Thames Magistrates Court in London accused of killing Linah Keza while she was at home with her young daughter on Wednesday.
Ms Keza, 29, was found with stab wounds to her chest at her home in King Edward Road, Leyton, east London, at around 4.30am and was pronounced dead at the scen
Load more updates
Back to top