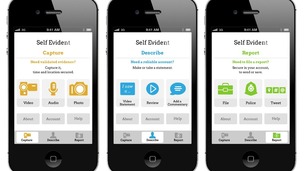 New software allows users to easily report crimes via a smartphone.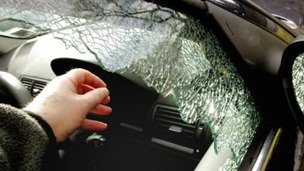 London is third worst city in Britain for car crime, and the only southern city to appear in the top ten.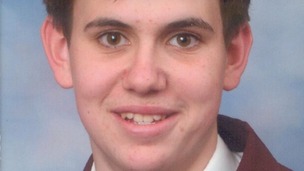 The family of murdered schoolboy Jimmy Mizen said they were "determined" that something positive should come from his death.
Live updates
Stabbing anniversary appeal
On the one year anniversary of 28-year-old Teon Palmer's murder, police are returning to the scene of the crime in Edmonton to appeal for information.
Officers are offering a reward of up to £20,000 for details that lead to the prosecution of his killer or killers.
Teon's family and friends will also be returning to the Goodwin Road area to pay tribute to him by holding a vigil.
Teon died of a single stab wound to the chest.
DCI Neale Baldock is leading the investigation.
'Good Samaritan' street attack
A 69-year-old man was punched to the floor and kicked in the face after asking a young woman if she was okay.
Police say the pensioner was at a bus stop on Lower Clapton Road when he noticed three teenagers "begin to harass" the 27-year-old woman.
When he asked if she was alright one of the boys attacked him.
The incident happened on Friday 11th October at 1.15pm.
The police have released a description of the boy they are searching for:
A black male, 13 or 14 years old
5ft tall and of medium build
He was wearing a black Nike jacket and dark trousers
One arm was in a large white sling or cast
Anyone with information is urged to contact the Hackney's Violent Crime Unit on 101.
Advertisement
Convicted killer still on the run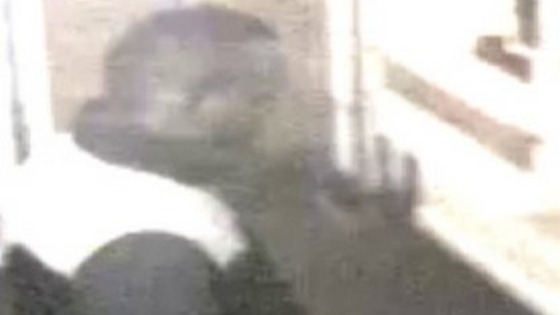 A new image of convicted murderer Lerone Michael Boye has been released by police as officers continue their hunt for him.
The picture is from CCTV footage just moments before he escaped a mental health centre in east London.
Boye, 27, was jailed for life last December for stabbing 17-year-old Kelvin Chibueze to death and told he must serve a minimum of 28 years.
He absconded from the John Howard Centre in Kenworthy Road, Homerton on Wednesday afternoon.
The image shows Boye moments before he ran off, wearing grey jogging bottoms and grey blue sweatshirt with a grey vest over the top.
Members of the public have been warned not to approach him but call 999.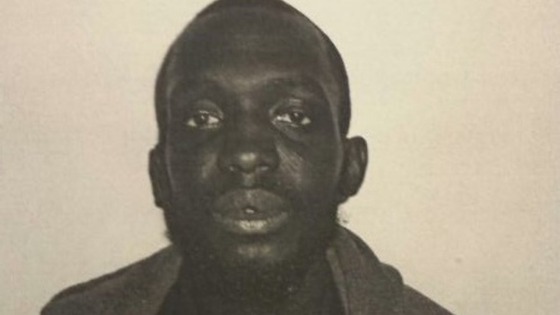 When you think of gang violence, drug dealing and knife crime you don't automatically think of Barnet in North London. But one local young woman has warned the problem is growing in the borough and people don't realise how serious it is.
To tell her story she approached ITV Fixers, the scheme that gives young people a voice on issues that matter to them, to help her produce a film to highlight the problem.
Two men have been arrested in Ealing on suspicion of firearms offences.
Armed officers stopped a vehicle in Hanwell earlier today and arrested a 23-year-old man. A firearm, believed to be an imitation, was recovered from the vehicle.
A short time later, a warrant was executed at an address in Southall. A 26-year-old man was arrested. A CS gas canister and a further firearm, also believed to be an imitation, were recovered from the address.
Both are now in custody.
PC dies after hit-and-run
A second arrest has been made over the death of PC Andrew Duncan after he died from his injuries following a hit and run collision on Friday.
The Met have confirmed a woman has been arrested on suspicion of perverting the course of justice. She remains in custody at a South London police station.
Advertisement
PC dies after hit-and-run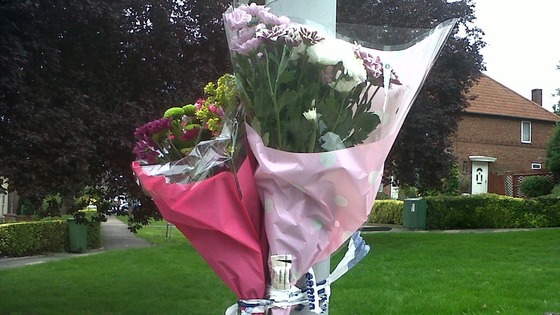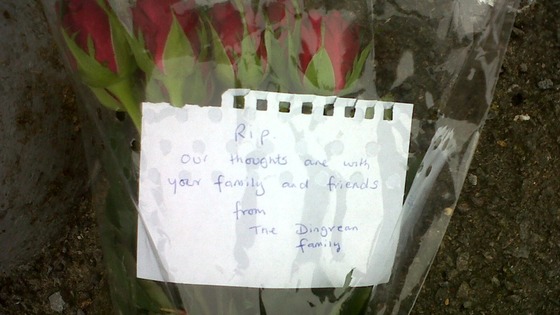 PC dies after hit-and-run
A 25-year-old man who was arrested on suspicion of causing serious injury whilst dangerous driving has now been arrested on suspicion of murder, according to the Metropolitan Police.
The suspect attended a police station in South London on Friday 20th September after police officer Andrew Duncan was struck and critically injured in a hit and run collision. His re-arrest follows PC Duncan's death earlier today.
PC dies after hit-and-run
Mayor of London Boris Johnson praised PC Andrew Duncan for his experience and dedication to the Metropolitan Police Service, following his death earlier today.
He said: "PC Duncan was an officer of vast experience who'd dedicated his working life to the Metropolitan Police Service.
"His death is a tragedy and a reminder of the courage and sacrifice shown daily by the men and women who keep London safe.
"My thoughts and those of every Londoner are with Andrew's wife and children at this time."
PC dies after hit-and-run
The shadow Home Secretary, Yvette Cooper MP, has joined tributes to PC Andrew Duncan who died this morning following a hit-and-run collision.
"I want to send my deepest condolences to the family of PC Duncan and to his Metropolitan Police colleagues who I know will be feeling this deeply" she said.
"Commissioner Hogan-Howe has rightly drawn attention to PC Duncan's courage.
"He was doing a job each and every one of us relies upon to keep us safe, tragically losing his life in the service of others.
"Police officers up and down the country face risks every day. We owe them a debt of immense gratitude."
Load more updates
Back to top