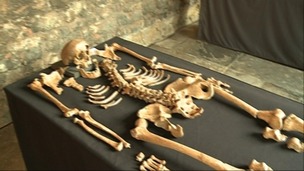 Experts believe they have confirmed the existence of a Black Death burial ground after analysing skeletons uncovered building Crossrail.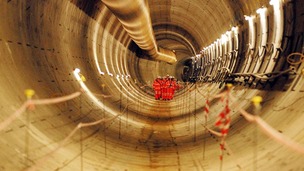 The £15 billion commuter rail line from Essex and Kent to Maidenhead in Berkshire is being extended to Reading.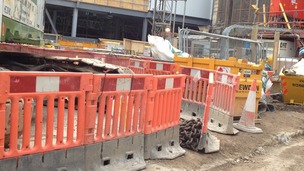 Crossrail bosses have halted all tunnelling involving sprayed concrete following the death of a construction worker.
Live updates
Crossrail worker dies after tunnel plunge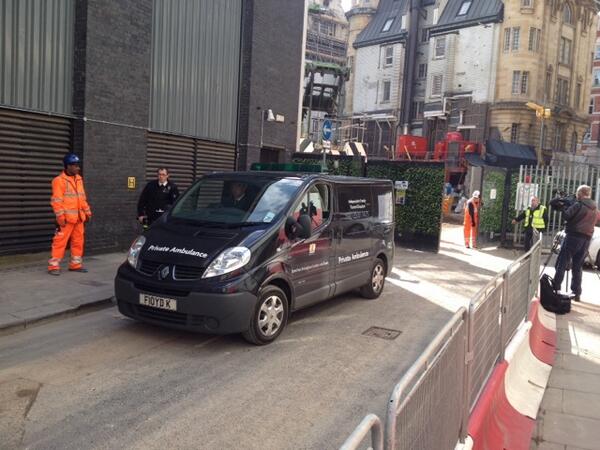 Crossrail worker dies after tunnel plunge
"Our deepest condolences go out to the family of the worker who has been tragically killed today.

Crossrail's contractor BFK has some serious questions to answer.

Unite is particularly concerned about health and safety at the site because this is not the first serious incident.

In December 2012, a worker sustained horrific burns when he cut through a cable.

We now expect BFK to meet with Unite as a matter of urgency.

The contractor must explain how it intends to do everything in its power to ensure that a tragic incident like this does not happen again."
– Guy Langston, Unite regional officer
"We expect the coalition Government to pay special attention to this tragic incident.

Since the Government took power, there have been constant attacks on safety laws and regulations.

The Government should be strengthening health and safety laws, not weakening them."
– Gail Cartmail, Unite assistant general secretary
Advertisement
Crossrail worker dies after tunnel plunge
A construction worker has been killed at one of the Crossrail construction sites in central London.
Firefighters tried to rescue the 43-year-old after he sustained head injuries 32ft down a tunnel in Holborn earlier today.
"Sadly, at approximately 5am this morning a contractor working at our site in Fisher Street, London was fatally injured.

"Our first and foremost thoughts are with the family and friends affected by this. The next of kin are being informed.

"We are establishing the facts and a full investigation into the incident has commenced."
– Crossrail spokesman
UK company gets Crossrail trains contract
Central
An MP has celebrated the awarding of a £1 billion Crossrail contract to Derby-based manufacturer Bombardier, claiming it has saved hundreds of jobs by ensuring the firm did not pull out of the UK.
Derby North MP Chris Williamson told ITV News Central the deal will enable Bombardier to bid for new contracts - whereas if they had lost the contract, it may have meant the firm pulling out of Derby altogether.
He said it was a fitting tribute to 175 years of trainmaking in the city.
UK company gets Crossrail trains contract
Great news this morning that @bombardierrail awarded contract to build @crossrail trains in Derby. Proof investment in London drives UK jobs
UK company gets Crossrail trains contract
Central
Workers at the Bombardier plant in Derby have spoken of their relief and delight at today's announcement the firm has been awarded a lucrative £1 billion government contract.
The company warded off competition from overseas to seal the deal to supply 65 trains to the Crossrail project in London.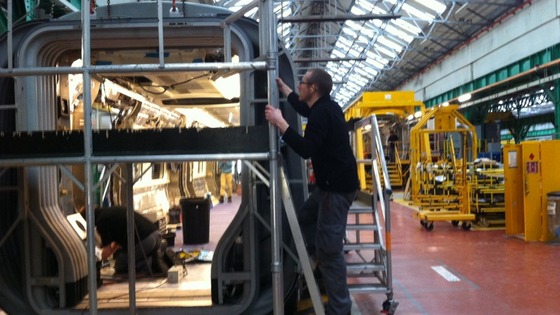 Manufacturing work on the company's existing contract to supply Tube trains was continuing this morning at the plant in Old Oak Common.
The new deal has secured the future of around 760 jobs, and means the creation of 244 new positions at the site.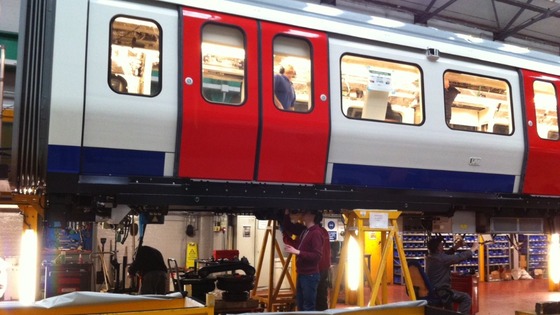 Advertisement
UK company gets Crossrail trains contract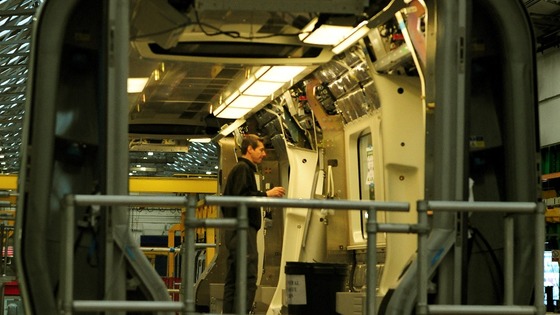 Each Crossrail train will be 200 metres long and able to carry up to 1,500 passengers. Key features include air conditioning and inter-connecting walk-through carriages.
On-train passenger information systems will deliver real-time travel information to allow passengers to plan their onward journeys.
UK company gets Crossrail trains contract
The deal also involves the construction of a maintenance depot at Old Oak Common in north-west London which will create 244 jobs and 16 apprenticeships.
When fully operational it will support 80 jobs to maintain the new fleet of trains..
UK company gets Crossrail trains contract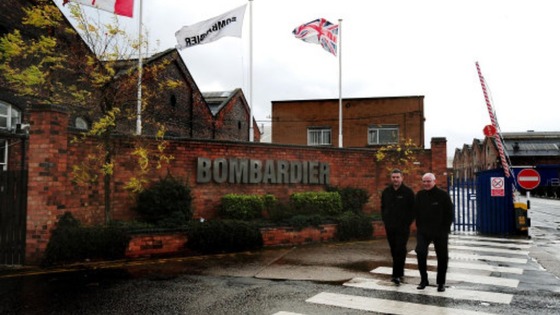 The lucrative contract to supply 65 trains for the £14.8 billion cross-London Crossrail project has gone to Derby-based Bombardier.
Three years ago Bombardier lost out to Siemens of Germany on a £1.6 billion contract for trains for the Thameslink project.
The Siemens victory came amid much controversy and the German company had also been in the running for the Crossrail contract but dropped out last year, leaving Bombardier to face Hitachi of Japan and CAF of Spain.
UK company gets Crossrail trains contract
Central
Union bosses have welcomed today's announcement that a £1 billion supply contract for London's new Crossrail line will go to Derby-based Bombardier.
The deal will seal the future of more than 1,000 hundreds of jobs and apprenticeships, including 244 new positions.
Unions today said the decision came as a "great relief" after the manufacturer controversially missed out on a similar deal to supply trains for the capital's Thameslink project in 2011.
Rail, Maritime and Transport (RMT) union general secretary Bob Crow called the announcement a "fantastic result".
This is a fantastic and deserved result… which will go a long way to saving the future of train-building in the nation that gave railways to the world.
Unite national officer Julia Long echoed his sentiments.
This is great news for the workforce at Bombardier and for Derby.

After the disastrous handling of the Thameslink contract this news must come as a massive relief for the skilled men and women at Bombardier.
Bombardier will continue to build trains, valuable jobs will be secured and young people will have a future in manufacturing through apprenticeships.

This decision is a tribute to the skills and dedication of the Derbyshire workforce.
Load more updates
Back to top