The charity Guide Dogs has released a video showing the risk to guide dogs from cyclists who take shortcuts on the road. The video shows cyclists going through red lights at pedestrian crossings and cycling on pavements.
Advertisement
The charity Guide Dogs has warned that cyclists need to take extra care when they are riding near visually impaired people who are using guide dogs. In a survey, it found that a quarter of guide dog oweners in London had been hit by a bike. And 70% of the dog owners had experienced a near miss with a cyclist riding on the pavement or through a red light.
The charity is asking cyclists to ring their bell or call out if they see a person with a guide dog waiting to cross a road. It also warns against riding up behind a guide dog in case the animal is startled.
A cyclist who was involved in a collision with a van is now in a critical condition.
The crash took place yesterday morning on Shoreditch High Street. The 25-year-old cyclist was taken to Royal London Hospital, and the driver of the van was arrested on suspicion of dangerous driving.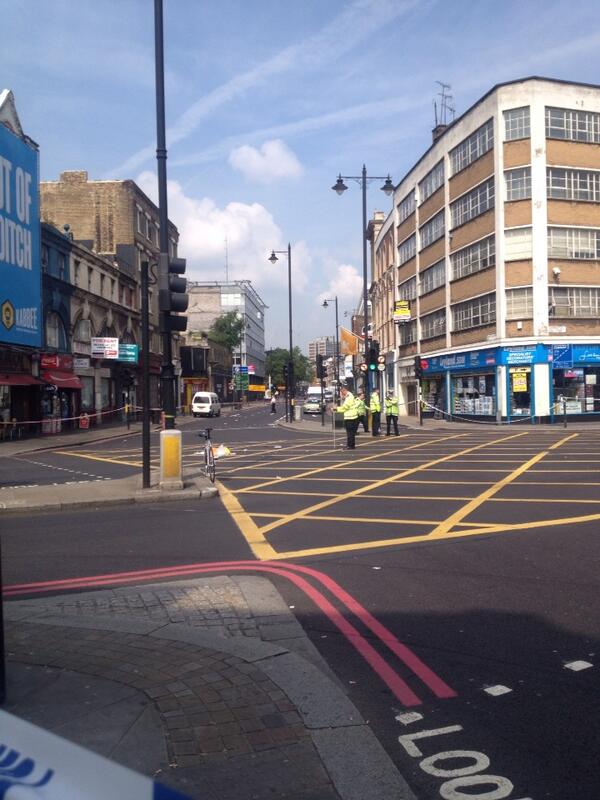 A10 Shoreditch High St (E1) jct of Grt Eastern St remains blocked following a collision. Traffic is slow on approach. http://t.co/FnnUeIeksE
Advertisement
The driver of a van involved in a collision with a cyclist in east London has been arrested.
Emergency services were called to Shoreditch High Street this morning . The male cyclist, who is in his 20s, has been taken to hospital.
A female cyclist has been hit by a car on Wheatfield Way in Kingston. The incident happened at around 1:45 this afternoon. The woman - thought to be in her 50s - was taken to hospital with head injuries.
Advanced Trauma Team helicopter just landed on Wheatfield Way in Kingston, can't be good news :( http://t.co/8b6Cvq15NB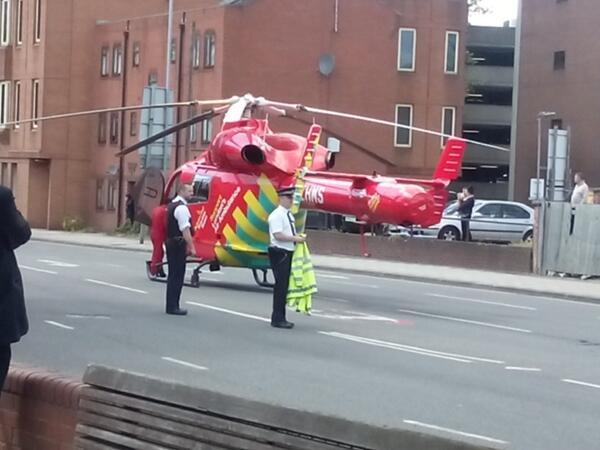 A coroner has warned cyclists of the dangers of ignoring red lights after the death of a young woman at Bow Roundabout.
Venera Minakhmetova became the third cyclist to die at the roundabout in two years when she was killed in a collision with a lorry at Bow Roundabout on November 13 last year.
Mary Hassell concluded that the 24-year-old "most likely" cycled through a red light prior to her death.
She said many cyclists went through red lights but did not suffer the same "devastating consequences" by "virtue of luck".
"It's important that I'm open and honest about the cause of this collision, for no other reason that other cyclists need to understand what dangerous behaviour contravening a red light is, and that there are potentially devastating consequences," Ms Hassell added.
Using the latest online mapping and lobbying technology, Londoners can quickly and easily enter their postcode to locate their ward and then email their council election candidates calling for their support for the specific Space for Cycling measure identified for their area.
They can also use the new tool to see what is being called for in all wards in London and, as the campaign progresses, track responses from candidates.
Load more updates