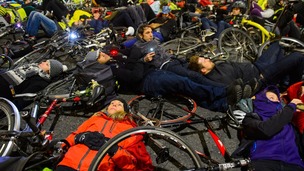 More than 1, 000 cyclists and drivers staged what they've called a 'die-in' tonight.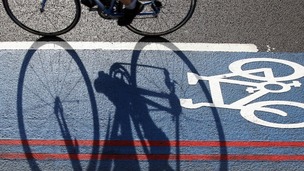 Guide for cyclists and motorists from Transport for London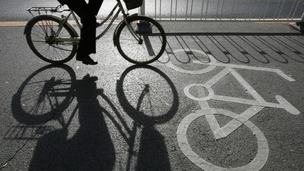 The Mayor of London says lorries need to be made safer for cyclists so that more people will turn to pedal power.
Live updates
Bike minister sees pros and cons
In a bid to better understand the hazards on the capital's roads the cycling minister is to ride across London from Kings Cross to Parliament later today. Robert Goodwill will try out a route designed by civil servants to learn more about cycling in London.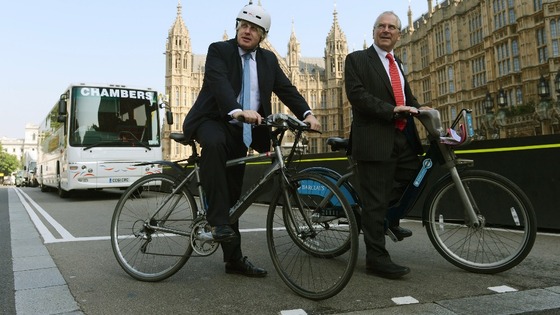 It follows a string of cyclist deaths amid calls from campaigners for more dedicated space to be given to those riding bikes.
Operation to cut cycle deaths
Hundreds of police took to London's most dangerous junctions today to launch a cycle safety campaign designed to save lives.
Across the capital officers handed out penalty notices to cyclists and motorists, as well as offering advice on how to make their journeys safer.
The rush-hour operation is a direct response to an recent increase in accidents - which saw six cyclists killed in just two weeks.
Piers Hopkirk reports.
Advertisement
Operation to cut cycle deaths
Police have responded to the spate of cyclist deaths by posting hundreds of officers on London's busiest junctions. Six people were killed within two weeks of each other while riding in the capital this month.
Today, in a high-visibility operation, police are handing out penalty notices to drivers, and stern advice to cyclists who break the rules of the road. Piers Hopkirk reports.
Operation to cut cycle deaths
Police are offering safety information to pedestrians, cyclists, motorcyclists, and drivers.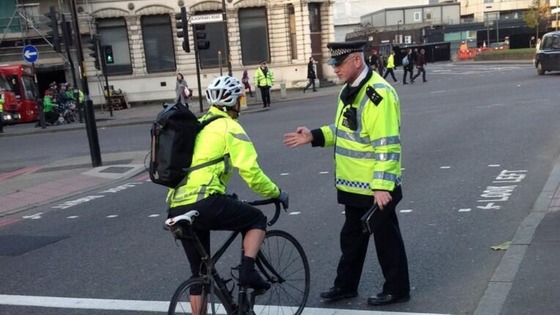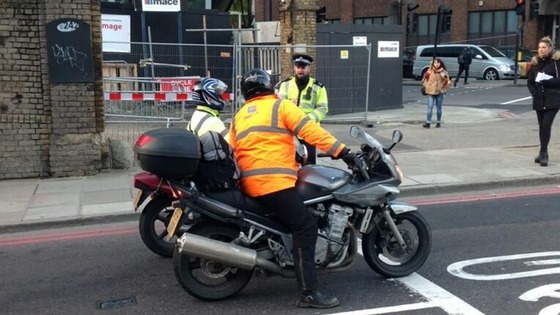 Operation to cut cycle deaths
Every road death is a needless tragedy that wreaks devastation on the victim's friends and family. Every serious injury is life-changing and distressing.This operation will be intensive and far-reaching. Our aim is to reduce the appalling number of people who die or are injured on London's roads each year.Traffic and Safer Transport officers will be out in force, and even officers who don't specialise in traffic policing will be watching and dealing accordingly with anyone they see breaking the law.
– Superintendent Rob Revill of the Safer Transport Command
Operation to cut cycle deaths
More than 2,000 police officers have been deployed to busy road junctions across London today, in a special operation aimed at cutting the number of cycling deaths. It follows a recent wave of fatal crashes in the capital.
The surge will see 2,500 officers hand out leaflets and fixed penalty notices at 166 junctions marked as the capital's worst.
Advertisement
Police chief 'would not cycle'
In a statement released later Sir Bernard Hogan-Howe added:
I was expressing a personal view as a non-cyclist and I would like to clarify my position.

There is no doubt that despite the growth of cycling in London, it has got safer and its cost effectiveness and health benefits make it an attractive option for many people.

Cycling is an important part of our city's transport system and the work the mayor and TFL have done to get people on their bikes as safely as possible is commendable.
– Sir Bernard Hogan-Howe, Met Police Commissioner
Police chief 'would not cycle'
The Metropolitan Police Commissioner admitted today he would not cycle in London. Sir Bernard Hogan-Howe said he never usual chose to travel by bike, adding:
"It seems to be that if you get it wrong, or the driver gets it wrong, the person that's going to pay is the cyclist. It seems to me that there's a lot of traffic and personally I wouldn't (cycle). But of course some people don't have the choice, economically it's not easy you know."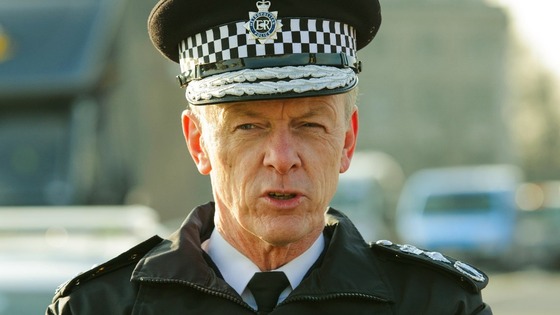 Call for cyclist safety summit
After a week which saw a spate of fatal cycling accidents in London, Boris Johnson is being urged to get to grips with road safety by holding a special 'Safety Summit'.
The Mayor has been handed a letter from a parliamentary group demanding immediate, urgent action. The family of cyclist Venera Minakhmetova, who was killed at the Bow Roundabout, added to those calls, saying her death must lead to change.
Luke Hanrahan reports:
Call for cyclist safety summit
Britain's most senior police officer has warned that large vehicles can be "killing machines" and cyclists can find themselves in the path of a lorry or bus with "one wobble" in the wake of a spate of bike deaths.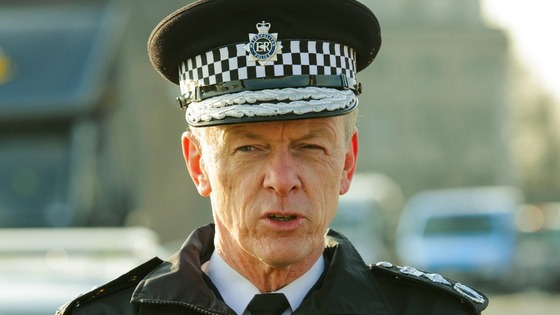 Metropolitan Police commissioner Sir Bernard Hogan-Howe said drivers and cyclists need to think about how they use the road.
Speaking on LBC 97.3, he said: "We've all got to think about the way that we drive and the way that we cycle. It is difficult for the drivers.
"They're big vehicles, they can't always see out properly but they've got to take a little bit more care. When you've got such a big vehicle, then obviously they can be killing machines".
Load more updates
Back to top