Live updates
Sports academy launched
David Weir starts search for future Paralympians
Sports academy launched
Athletes launch new sports academy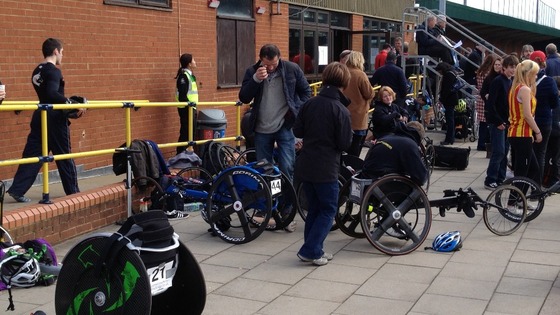 Advertisement
Sports academy launched
'Weirwolf' opens sports academy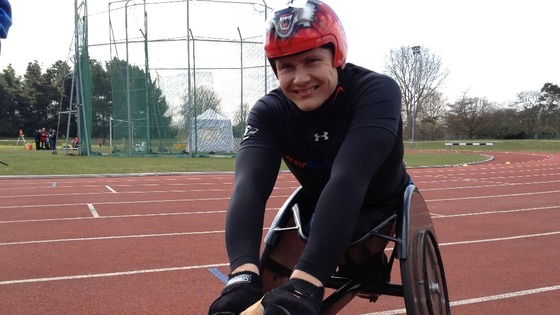 Sports academy launched
Paralympic champion: 'I don't want our hopes to die in this country'
It came from an idea that me and Jenny had years ago. When I was in Beijing (for the 2008 Olympics) I was thinking about our squad and looking at the other nations. I thought if no one's going to do something I think I should do, and help the next generation as I don't want our hopes to die in this country - I knew I was getting a little bit older. I'm glad that we've not just stuck with wheelchair racing, we've got other sports involved too, although it's mostly athletics.
– Six-time Paralympic gold medallist David Weir
Sports academy launched
David Weir launches academy
Paralympic hero David Weir and his coach Jenny Archer will today announce the launch of a new cycling academy.
The Weir Archer academy at Kingsmeadow Athletics Stadium in Kingston Upon Thames hopes to unearth future talent while bringing investment to the arena.
It will support future paralympics in achieving their goals, particularly those who do not yet have funding from UK Sport.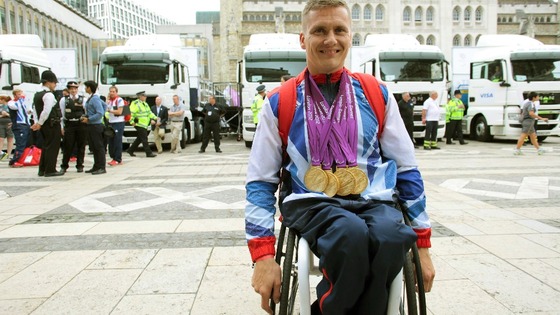 Olympic & Paralympic honours
The "Weirwolf" receives a CBE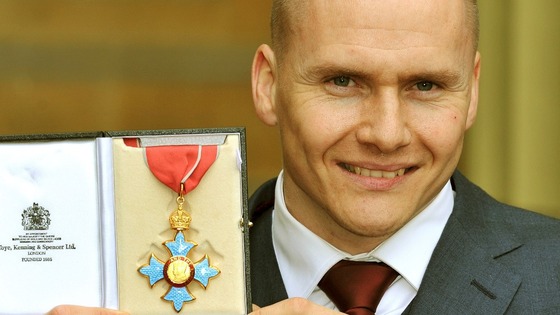 Paralympics superstar David Weir received a CBE at Buckingham Palace today, after collecting a haul of gold medals at London 2012.
The wheelchair racer from Sutton was unbeaten during last year's Games, winning gold in the 800m, 1500m, 5000m and the T54 Marathon.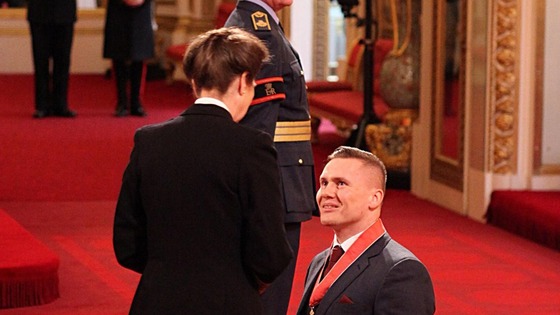 After the ceremony, the sportsman recalled his memories of last summer: "It was just a special time for any Paralympian - we knew it was going to be big because it was going to be in our home city, but just to go out and hear that crowd every day was just an amazing feeling."
He added: "It was the first time we didn't feel disabled, we felt like athletes, we felt like Olympians - we felt like we should have been there.
"Seeing that stadium full for morning sessions was just unbelievable, it was just a dream come true. I felt like I was dreaming all the time, I just felt 'This is not real'. I thought someone was going to wake me up and I was going to race into an empty stadium.
"I felt so proud to be British and we pulled that off. You've got to thank Seb Coe and Locog and everyone else for telling us it would be the best Paralympics ever."
Advertisement
In training with David Weir
In training with David Weir
As he prepares for the London Marathon, ITV News has been given an exclusive insight into the training methods of one of the stars of the London Paralympics.
For David Weir, winner of four gold medals at the 2012 games, the hard work takes place on cold winter mornings in Richmond Park.
Rags Martel joined him to find out why the park plays such a central role in his success.
London Sport
David Weir wins athlete of the year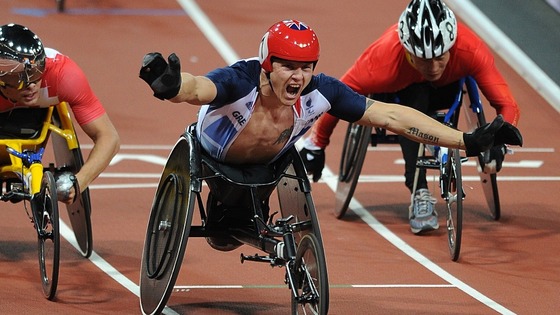 Wheelchair racer David Weir has been voted the British Paralympic athlete of the year after a vote by athletics fans. Weir won with 48% of the vote, just ahead of another wheelchair racer Hannah Cockroft. Jessica Ennis won the Olympic athlete award, narrowly ahead of Mo Farah.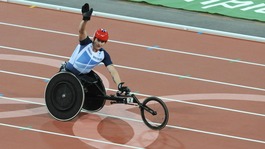 Olympic victory parade
Triple triumph for the 'Weirwolf' at London 2012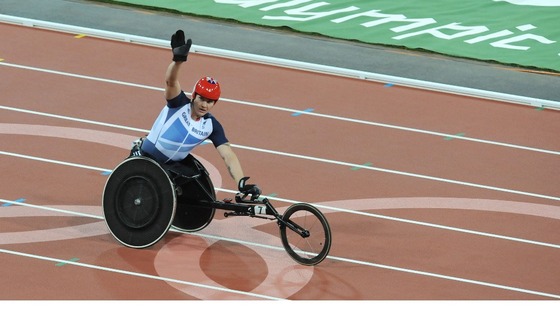 David Weir made it three out of three at the Olympic stadium last night, adding another gold medal to his collection in the T54 800m contest.
He'd already clinched titles in the 1,500m and 5,000m.
But the wheelchair racer from Sutton hasn't finished yet - he'll be competing in the marathon on Sunday.
Load more updates
Back to top