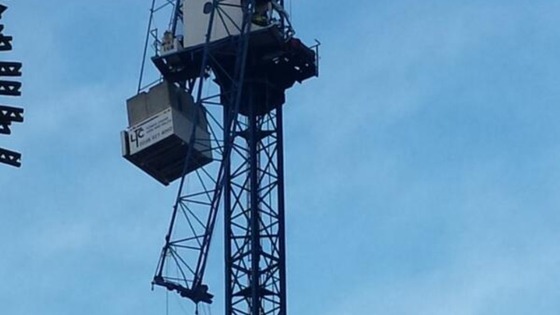 Police were called just before 5pm on Friday after a lifting boom of a crane on the Providence Tower site on Fairmont Avenue in the Docklands partially collapsed.
A man in his 30s suffered head injuries and lacerations and was taken to the Royal London hospital. Police say he was breathing and conscious just after the accident.
Officers evacuated a nearby restaurant while engineers on the site made the crane safe.
The man's injuries were not life threatening or life changing and the incident has been referred to the Health & Safety Executive.