London 2012 Olympics
Camapigners against Dow Chemical's sponsorship of the Olympics are holding an international day of protest. Demonstrators in London have held a 'die-in' by the Olympic Clock in Trafalgar Square.
Campaigners in India, America and Canada will join the global day of action which coincides with celebrations marking the 30-day countdown to the games.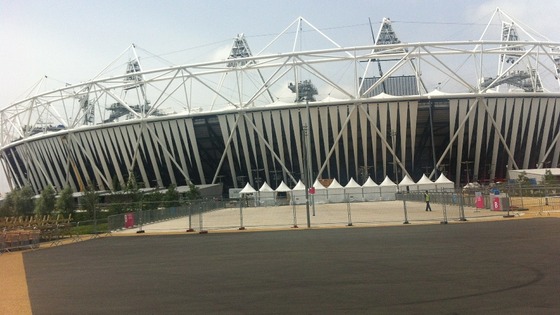 The world's second largest chemical manufacturer is funding a £7m fabric wrap (picture above) for the Olympic stadium in East London.
The campaign group Drop Dow Now are calling for company's sponsorship to be dropped due to Dow's connections to the Bhopal gas disaster in 1984.
Dow bought Union Carbide, the company which owned the factory in Bhopal when the gas leak occurred, in 2001.
Campaigners say the chemical gas leak and its fallout have killed 25,000 people, and that local people continue to be affected.