If you think it might be you there's not much time left to claim the life-changing prize. The deadline is Christmas Day.
Read the full story ›
Four women have been attacked in Chiswick and Ealing over the last month. Police believe the same man is responsible.
Read the full story ›
Advertisement
A 13-year-old boy has been seriously injured after being hit by a bus in West London. The teenager was treated by paramedics at the scene in Ealing Broadway and taken to hospital with multiple injuries.
An eventful morning. 13 year old male vs bus with multiple injuries. Taken to a major trauma centre. http://t.co/xCwfBbGsMm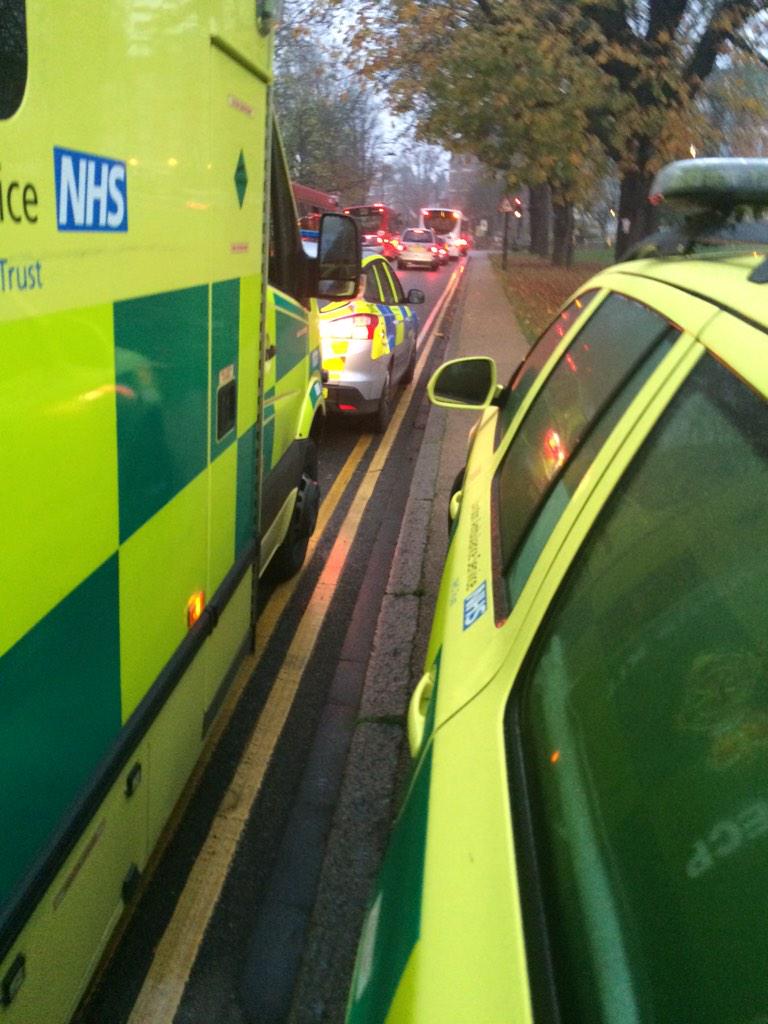 A fly-tipper has dumped a fridge in a phone box in West London. The bizarre appearance on Ealing high Street was reported to the council on Twitter by Lawrence Dawson.
Ealing Council says the fridge has been removed but the fly-tipper has not been found.
The fridge was empty so we won't be able to trace who put it there.
– Ealing Council
Ealing Council is planning a month-long crackdown on the offence known as 'idling'.
Read the full story ›
Police say they have "serious concerns" for the welfare of a woman who has gone missing from Cygnet hospital in Ealing.
30 year old Sarah Miles was last seen leaving the hospital at 3.30pm yesterday.
Police say she is often in Ealing and Surrey and want anyone who may have seen her to call Ealing CID on 0208 721 7045, 101 or Missing People on 116000.
Advertisement
Police in Ealing say Aymen Elmi has been found safe and well.
The seven-year-old ran away from his mother earlier today.
He's now been reunited with his mother.
Police in Ealing are appealing for the public's help in tracing a missing 7-year-old boy.
Aymen Elmi was last seen in Southall town centre at 12:20 today, heading north from Southall Train Station after running away from his mother.
He has not gone missing before.
Aymen is described as a black boy, 4 foot 5 inches tall and of medium build. He was last seen wearing a dark coloured baseball hat with NY in red letters, dark blue hooded top, purple T-shirt, black tracksuit bottoms and grey running shoes.
Anyone with information should contact Ealing Police on 101.
She was found by an off-duty police officer slumped in a doorway in Uxbridge Road, Hanwell on Sunday evening.
Read the full story ›
We were called at 5.31pm to Uxbridge Road.

From the information received, it was established that the patient was conscious, but unfortunately because we were very busy we were not able to send an ambulance immediately.

We did dispatch crews at two different times, but they were then redirected to other patients who were reported to be more seriously ill or injured.

We arrived at the scene just before 8.30pm and the patient was taken to hospital.
– London Ambulance Service
The woman's condition is unknown.
Load more updates