A woman had her purse stolen after rushing to help a stranger who was hit by a car.
The cold-hearted thief took the wallet from a plastic bag which Ilona Alisauskaite dropped by the roadside as she went to help Asha Sadnani.
Ilona, 31, dashed to stop the bleeding after seeing Asha get hit by the car in Barking, east London.
It all happened so fast. The car hit her, and I went to her and phoned the ambulance.

They said I couldn't put the phone down and told me to hold her head to stop it bleeding.

When the police came, I looked around for my plastic bag and a lady said a man had taken it.
– Ilona Alisauskaite
Asha, from Barking, escaped with minor injuries and has thanked Waitrose worker Ilona for her help.
She was there for me, she called the ambulance and tried to keep me awake.

I think it's absolutely disgusting that her purse was taken.
– Asha Sadnani
It was home to four different families. Seven people were found living in a windowless basement.
Read the full story ›
Advertisement
Police said: "This could have been much worse. It's only luck that this child wasn't more seriously hurt...."
Read the full story ›
A gang appeared to be fighting outside Daniel Holmes' property with what appeared to be a rifle.
Read the full story ›
Students from the Mulberry School For Girls in the heart of London's East Endgot the chance to question the US First Lady today.
Read the full story ›
Emergency services were called to the fire on Yorkton Street in Hackney, east London, at around 1pm.
Read the full story ›
Advertisement
Ten fire engines and 72 firefighters and officers are tackling a fire at a range of shops on Yorkton Street in Hackney.

Thick black smoke from the fire can be seen from miles and residents are advised to keep their windows and doors closed if affected.

Firefighters from Soho, Islington, Holloway, Shoreditch, Homerton, Bethnal Green, Whitechapel, Tottenham and Poplar fire stations are at the scene.

The Brigade was called at 1301. The cause of the fire is not known at this stage.
– London Fire Brigade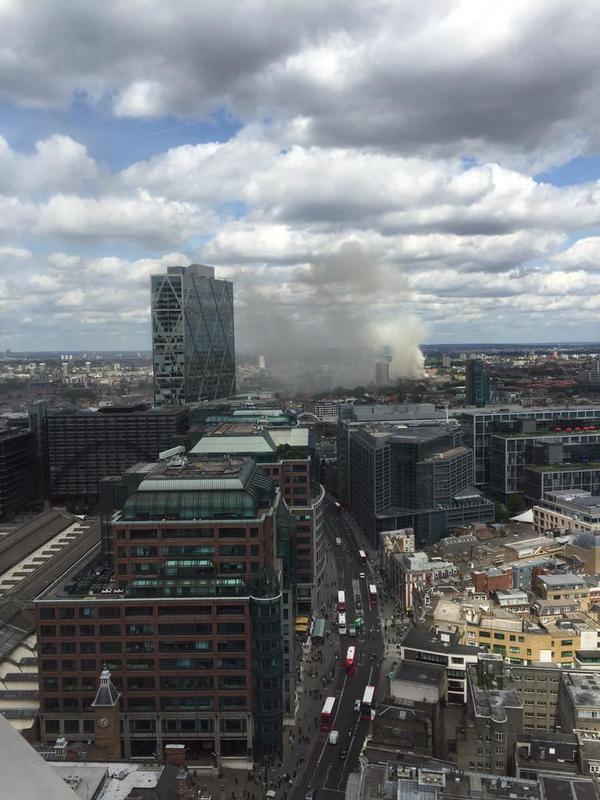 Part of roof is alight at the fire on Yorkton St in Hackey, 72 firefighters at the scene.
– London Fire Brigade
Load more updates