Wes Streeting was one of 19 new London MPs sitting on the green benches in the House of Commons for the first time.
Read the full story ›
The re-run contest is expected to be a showdown between Labour's John Biggs and Rabina Khan from the discredited Tower Hamlets First party.
Read the full story ›
Advertisement
Police were called to the property where they found the bodies of a woman, believed to be aged 37, and two girls, believed to be aged 13.
Read the full story ›
Patricia Beckford was left with a fractured eye socket and her jaw was broken in two places as she was repeatedly punched in the head.
Read the full story ›
Bin lorry drivers in Barking and Dagenham have gone on strike for the fourth time today in protest at a £1,000 pay cut.
GMB union members employed as bin lorry drivers in the borough will walk out for 22 days before 7th June.
There will be 13 days from 6am today until 10pm on Monday 25 May followed by a further 9 days from 6am on Saturday 30th May to 10pm on Sunday 7th June.
If you're wondering how the transformation of the Olympic stadium is going, here's your answer.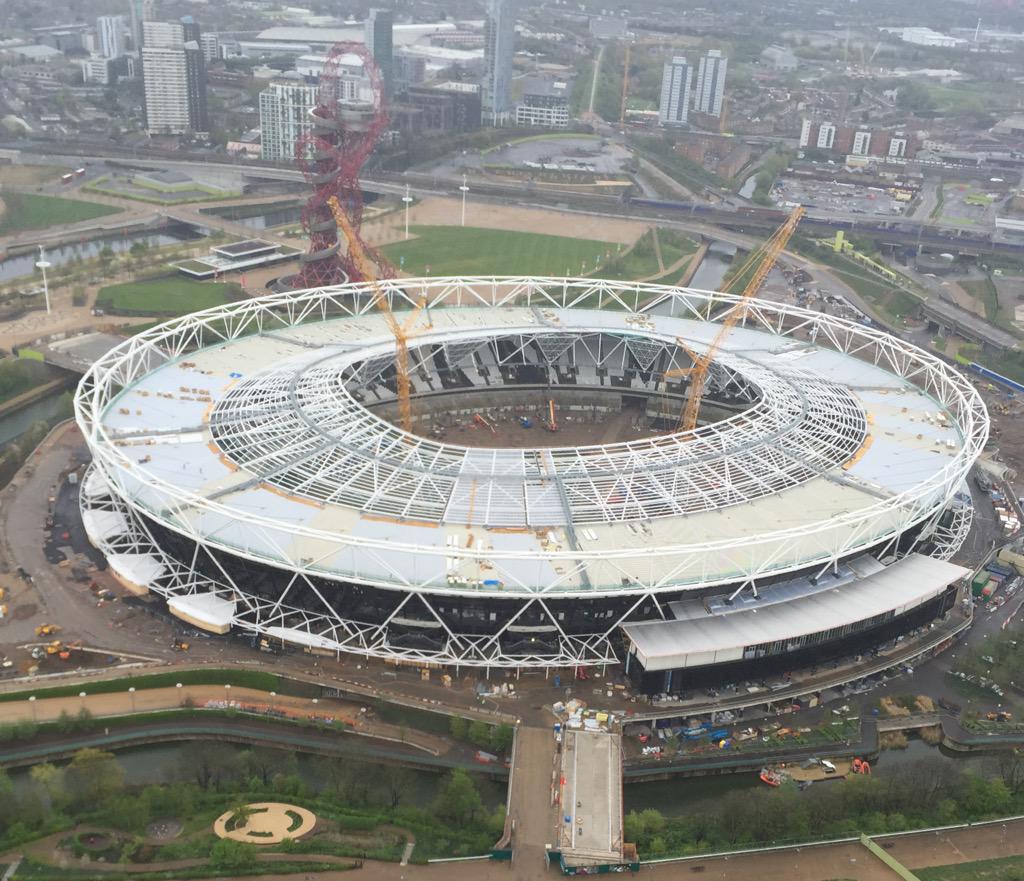 The London 2012 venue is being transformed, which includes getting a new roof.
Last year, Olympic Park bosses agreed to pay contractors an extra £36m to strengthen the roof. The work turned out to be more complex and technically challenging than expected.
Advertisement
A teenage boy, missing from mental health unit, 'might be a risk to himself' say police.
17-year-old Ricky Thorn was last seen this morning leaving the Brookside Mental Health Unit in Ilford, east London. Ricky does not have any cash or travel cards on him but could be heading towards central London.
5ft 8ins tall
Slim build
Medium length brown hair
Square framed glasses
Wearing a black and white checked long-sleeved shirt and black trousers
Anyone with information is asked to contact the Missing Person Unit at Redbridge police station on 101.
A 47,800 tonne cruise ship squeezed its way through the Thames Barrier today as part of a maiden voyage.
The ship originally set sail on April 11th from Istanbul, making her way through the Mediterranean and eventually into the Atlantic on her way to be christened in Bergen, Norway on May 17th.
The Viking Star weighs 47,800 tons, 465 cabins and will accommodate 930 passengers.
The dust has yet to settle after yesterday's poll but another round of electioneering is just around the corner.
Read the full story ›
Load more updates