Housing market boom is 'biggest risk to economic recovery'
National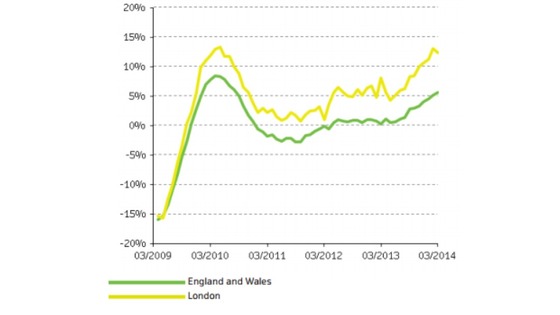 Property prices in England and Wales have increased by 12% since they bottomed out five years ago.
According to figures from the Land Registry, average the value of the average home stood at £169,124 in March this year.
That is up from £150,490 in April 2009 - the lowest point following the crash that began a year earlier.
Price increases have been quickening as the economic recovery has taken hold, with stronger demand leading to a surge in values.
Read: Housing market boom 'biggest risk' to economic recovery