Fire crews are battling a blaze at an industrial estate in Edmonton.
100 firefighters have been trying to control the flames on Advent Way in Upper Edmonton since 3am. 15 fire engines from at least eight boroughs are at the scene.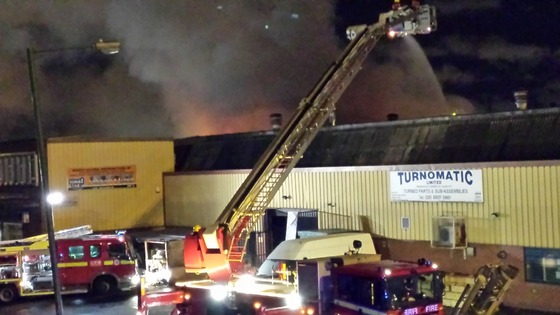 Station Manager John Tovey said: "The fire is affecting a range of single storey industrial units and crews are working really hard to get it under control.
"Fortunately the buildings on fire are located on an industrial estate and are away from any residential properties "