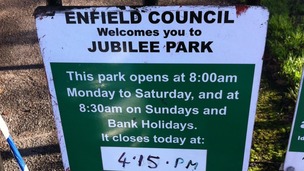 A girl, wearing school uniform, was attacked in Jubilee Park, Enfield as she made her way home on Friday evening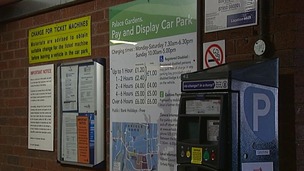 Enfield Shopkeepers say Sunday parking charges are a threat to their trade and should be scrapped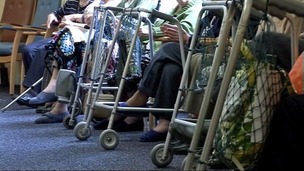 An ITV News investigation has discovered that the quality of NHS care for the elderly depends on where you live.
Live updates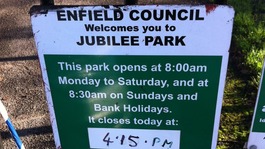 A girl, wearing school uniform, was attacked in Jubilee Park, Enfield as she made her way home on Friday evening
Read the full story
Boy, 16, dies after scaffold fall
A 16-year-old boy has died after falling from scaffolding while working, Scotland Yard said today.
Alfie Perrin, from Enfield, north London, fell while he was carrying out work at a two-storey house in Camden Road, Wanstead, east London, on Wednesday.
Police were called at around 3pm and he was taken to hospital but later died from a head injury.
Officers are now appealing for witnesses and information about what happened. His death is currently being treated as unexplained.
A joint investigation is being run between the Metropolitan Police and the Health and Safety Executive.
Advertisement
McKinnon wins extradition fight
Theresa May will have 'blood on her hands' if she approves extradition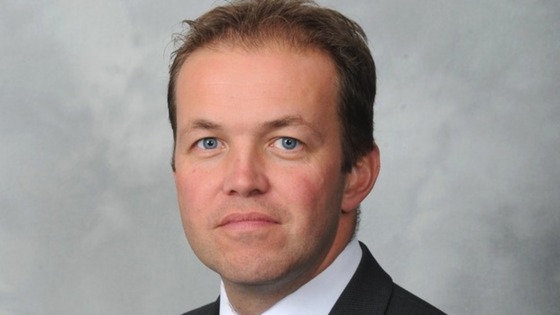 Gary McKinnon's local MP says that the Home Secretary will have "blood on her hands" if she approves his extradition to the USA.
David Burrowes, the MP for Enfield South, has also threatened to resign from his position as a ministerial aide to the Environment Secretary if the extradition goes ahead.
Click here to watch a clip of him talking to ITV Daybreak.
London Travel
One lane closed, queueing traffic and long delays due to recovery work and accident, two lorries involved on M25 anticlockwise between J25 A10 (Enfield) and J24 A111 / A1005 (Potters Bar), congestion to J28 A1023 Brook Street / A12 Colchester Road (Brook Street Roundabout).
Travel time is around 100 minutes.
Source: INRIX
London Travel
Two lanes closed and very slow traffic due to accident, three vehicles involved on M25 anticlockwise between J25 A10 (Enfield) and J24 A111 / A1005 (Potters Bar).
Lanes two and three (of three) are closed around two and a half miles after J25. Queues back past J25.
Source: INRIX
London Travel
Queueing traffic, long delays and one lane closed due to accident, three cars involved on M25 anticlockwise before J25 A10 (Enfield), congestion on M25 to J27 (M11).
Source: INRIX
Advertisement
Enfield school places plan
2,400 extra primary school places for Enfield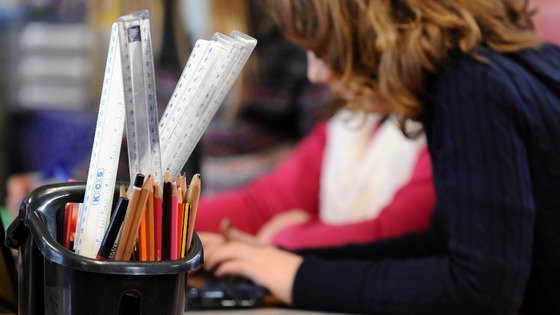 Enfield Council is consulting residents on a multi-million pound school expansion programme to counter an increase in the number of children of primary school age in the borough.
The announcement comes just weeks after London Councils warned there would be a shortfall of 90,000 school places across the capital by 2016.
Enfield Council says the plan will provide an extra 2,400 primary school places in 11 schools over the next six years with the vast majority of the building work expected to be completed by September next year. The consultation, that begins today, is due to finish on October 31st.
Enfield Council's Cabinet Member for Children and Young People, Cllr Ayfer Orhan, says "the £22 million project will provide hundreds of extra primary school places in the areas they are most needed and improve our educational facilities ahead of the 2013 school year."
Boy's bus death in Walthamstow: Teens sentenced
Two teenagers convicted after the death of Ezekiel Amosu have been sentenced.
Ezekiel was 17 when he died after he was chased into the path of a bus in Forest Road, E17 on 24th January 2011.
At the Old Bailey, Cliff Perreira, 16, from Walthamstow and 16-year-old Trae Hudson, from Enfield, were sentenced to a total of four years detention after they were convicted of Ezekiel's manslaughter.
Hudson was also sentenced to a further six months detention for perverting the course of justice.
Two 16-year-old boys from the E17 area and a 14-year-old boy from Chingford had previously been acquitted of manslaughter.
The 14-year-old was sentenced to a 12-month youth rehabilitation order for perverting the course of justice.
Boy's bus death in Walthamstow: Teenagers detained
Two teenage bullies have been ordered to be detained for four years for chasing another youngster to his death under the wheels of a bus.
Ezekiel Amosu, 17, was crushed to death after he tripped up as he tried to get away in January 2011, the Old Bailey heard.
Trae Hudson, 17, of Enfield and Cliff Perreira, 16, of Walthamstow, were found guilty of manslaughter.
They had chased Ezekiel with wood and stones from a building site.
Ezekiel, described as a talented and beloved music student, was with friends when he was chased by the youths in Walthamstow.
A young man who had huge potential, who was talented and loved by all, lost his life as a result of your thoughtless and bullying actions.

He was so frightened that he fled into busy traffic.

He clearly must have felt outnumbered and terrified to escape the way he did. One can only hope and pray he knew nothing of his fate and did not suffer.
– Judge Charles Byers told the defendants
PM attends warehouse opening
Warehouse burnt in riots has high-profile opening
A warehouse in Enfield, burnt during last summer's riots, has been reopened, with a visit from special guest Prime Minister David Cameron. One of the most enduring images of the riots was the huge warehouse ablaze.
The smoke could be seen for miles, with fears for the local economy. Just over a year on it has been rebuilt. Nick Thatcher has more.
Load more updates
Back to top