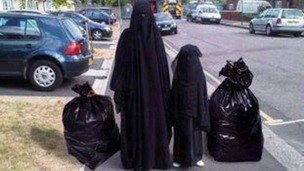 The photograph showing a woman and a child in a burka standing between two binbags appeared a Councillor's Facebook page.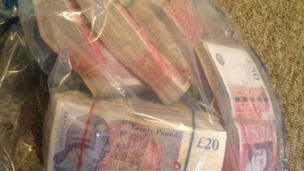 Detectives investigating the suspected theft of £1 million from two UK banks raided addresses in Enfield and Islington on Tuesday morning.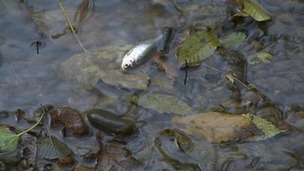 A brook in North London was today purposely poisoned in an attempt to kill a non-native speices of fish.
Live updates
14-year-old boy disappears in Enfield after school
Franck is described as, black,s 6ft tall of slim build with black shaven hair. He was last seen wearing a St Ignatius school uniform: a black blazer, a white shirt, a black/yellow stripped tie and plain black hooded coat. He wears glasses.
Anyone with information is asked to contact Enfield Police Missing Person Unit on 0208 345 3332.
14-year-old boy disappears in Enfield after school
Franck Wandji was last seen at 3:30pm when he left St Ignatius College
Franck took an N98 bus at 02:30am today
He is known to have links to Scotland
Advertisement
14-year-old boy disappears in Enfield after school
A 14-year-old boy has vanished after leaving school in north London. Franck Wandji was reported missing yesterday by his mother after he failed to return home.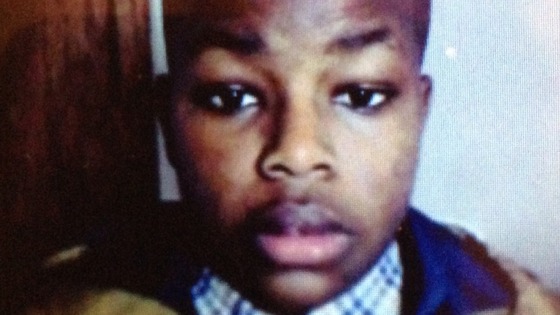 A London cab painted in the colours of the Cuban flag is to be handed over to a motor museum in Havana - a place its owner has described as its "spiritual home".
Tony Caccavone, 70, said that waving goodbye to his taxi - painted in Cuban colours to show solidarity with the country in the face of US sanctions - will be "like losing part of my family" and said he already feels "naked" without it.
The London cabbie, who was born in Camden, but now lives in Enfield, bought and painted the vehicle in 1997, after Canadian tourists recommended Cuba to him as a place to visit.
Police have released an image of a bike which was thrown directly at a train near Enfield Lock station, bringing down overhead power lines.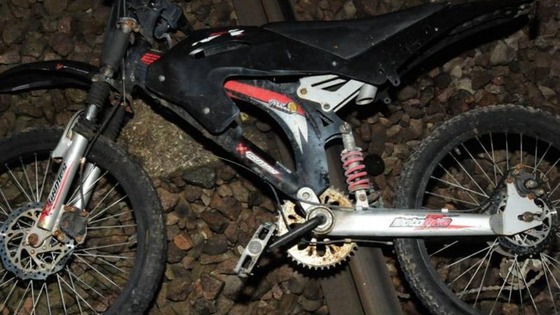 The bike was thrown from a bridge on Monday, 30 December between Standard Road and Bradley Road around 5.50pm. Detectives have released pictures of the bike to try and find those responsible.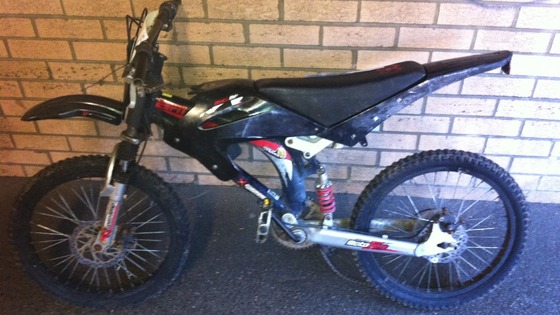 Detective Constable Paul Cudby, the investigating officer, said: "We believe the cycle was deliberately thrown and dropped on to the train as passed through... Trains travelling at high speeds risk being damaged or derailed, putting passengers' and rail staff's lives in danger."
Anyone with information is asked to call police on 0800 40 50 40 quoting incident 296 of 30/12/2013.
An 88-year-old woman was left in a critical condition following a collision between her mobility scooter and a Mercedes car in Enfield, police said today.
Police were called at 2.35pm yesterday afternoon following reports of a collision in Bullsmoor Lane, at the junction with Hertford Road.
On arrival officers found the woman suffering multiple injuries. London Ambulance Service also attended and the woman was taken to an east London hospital where her injuries have been assessed as potentially life-threatening.
Advertisement
Severely autistic teenage girl found 'safe and well'
Officers have tonight confirmed that missing 14-year-old Olivia Ladds from Enfield has been found safe and well.
Severely autistic teenage girl found 'safe and well'
Met Police say Olivia is described as:
Light skinned black female, 5ft 5 inches tall
She has long, blond and brown plaited hair
She was last seen wearing a dark green hooded coat, a white school polo shirt, black trousers and black shoes
She has a mental age of five-years-old
Anyone who has seen her or who knows of her whereabouts should call police in Enfield Borough on 07825832887 or 101.
Severely autistic teenage girl found 'safe and well'
A severely autistic teenage girl has gone missing in Enfield. 14-year-old Olivia Ladds left home at 8:15am, and has not been seen since. She was due to turn up at Durants School.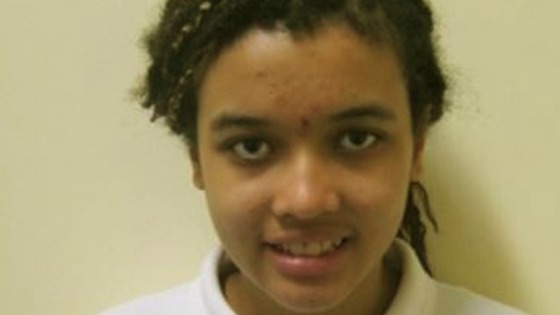 A man will be sentenced at the Old Bailey later after being convicted of killing his wife in a fit of rage and jealousy at their Enfield home.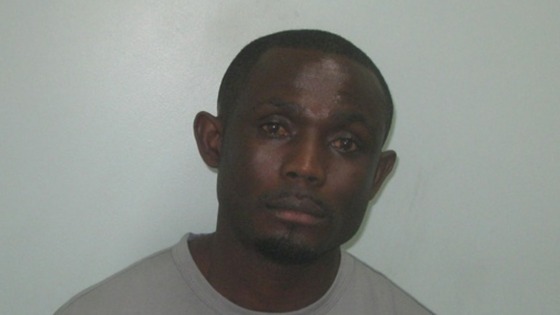 Minta Adiddo, 37, of Enfield was found guilty at the Old Bailey on December 13, of stabbing to death Akua Agyeman in November 2012.
She later died from horrific injuries on January 2, 2013.
Adiddo had admitted to manslaughter at previous court hearings, but denied murdering the mother of his two daughters.
Load more updates
Back to top