There has been more morning misery for London Underground passengers following a series of rush-hour problems.
Read the full story ›
The UKIP leader will take to the stage at the Circus Tavern in Purfleet for a public meeting tonight.
Read the full story ›
Advertisement
A father found dead in the back seat of his car at Tesco had been there for a month. An inquest heard how the body of 50-year-old Behar Brace was only discovered when a cleaner at the Gallow's Corner branch in east London reported a bad smell.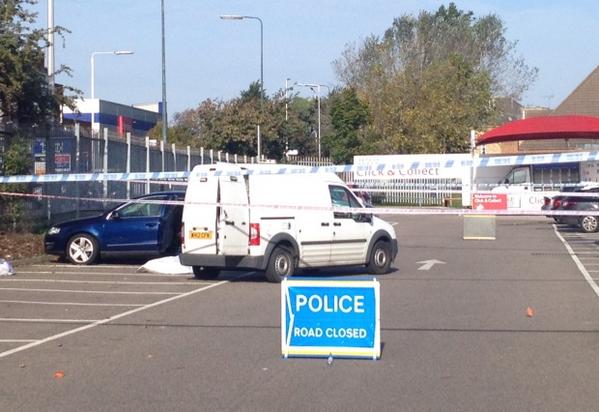 London 24 says Behar Brace had problems with alcohol and gambling and had previously tried to kill himself.
Our sympathies are with the gentleman's family and friends. We're sorry the vehicle wasn't noticed sooner and are looking into the matter.
– Tesco statement
"One minute it's Peppa Pig and Father Christmas and the next it's an orgy train..." said one shocked mother.
Read the full story ›
His top speed is believed to be the highest ever recorded in the UK by a rider carrying a pillion passenger.
Read the full story ›
A man has been robbed of a three figure sum of cash as he walked along a street in Grays.
Essex Police believe the victim was hit over the head by five or six men who attacked him.
It happened near the roundabout of Sherfield and Argent Street by Grays Riverside Park at around 12.20am on Sunday 22 March.
Anyone with any information is asked to contact CID at Grays on 101.
Advertisement
Zallu Hassan's family found her in a pool of blood. Her daughter said: "The people that did this are scum."
Read the full story ›
Police are hunting for an 8-year-old boy with autism who is missing in Essex. He was last seen wearing a blue school sweatshirt in the Canvey Island area.
PLS RT: 8-yr-old Harvey Smith missing #CanveyIsland. Blond hair + wearing blue school sweatshirt. Autistic + likes parks. Dial 999 if seen.
Passengers have been warned by rail companies not to travel this Easter as closures on main routes could result in 3-hour delays.
Read the full story ›
Load more updates