In all three properties officers found health and safety hazards, including illegal wiring and no fire precautions.
Read the full story ›
A swimmer was rescued after being stranded in the Thames for four hours. A crew from RNLI Gravesend spotted the man treading water near Southend yesterday morning. He had drifted directly into a shipping canal.
The casualty had entered the water at Southend and ditched the majority of his clothes while swimming. He had been in the water for approx 4hrs and had ingested a large amount of water.

This information was relayed to the Coastguards and an ambulance was requested and arranged to meet at the slip at Holehaven. The casualty was extremely cold, but compliant and coherent.
– RNLI Gravesend
Advertisement
A man has been slashed "from ear to ear" in a horrific knife attack in Dagenham, police said.
The 36-year-old victim is in a high dependency unit at hospital where his condition is listed as critical, but stable.
Police say the attack happened on Thursday evening, following a disagreement between him and another man.
The argument started inside a takeaway shop, but continued outside on the footpath.
It is at this point police say the attacker produced a knife and stabbed the victim. They are now appealing for witnesses.
Detective Constable Nicola Dunn said: "He has a three inch slash wound to his neck, a large deep knife wound to his left cheek running practically from ear to ear and a puncture wound to the right chest just below the shoulder."
She added it was "just sheer luck" that the victim, who has undergone a tracheotomy procedure, did not die.
The attacker is described as a black man, aged approximately 30 years old, 5ft 10ins tall, and of average build.
On the night of the altercation, he was wearing a grey t-shirt, blue jeans and white trainers.
A huge 200kg of the drug was seized by police after they found it stashed in holdalls in a mini cab in Essex.
Read the full story ›
A power failure caused by a grass fire affected hundreds of properties across Essex today.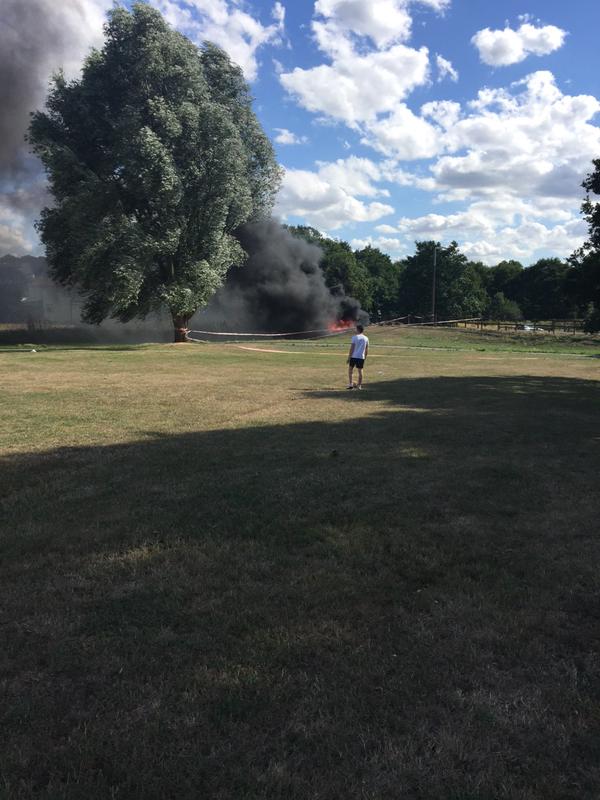 Following reports of damage to some of our equipment we received reports of power cuts affecting several areas in Essex at 4:15pm today and restored most by 4.47pm.

There was a further interruption at about 5.05pm and all supplies were restored again by 5.18pm. We are sorry for the inconvenience and would like to thank customers for their understanding while we resolved the problem.

We will continue to investigate the cause.
– UK Power Networks
Potentially affected postcodes: CM1 3,CM14 4,CM14 5,CM2 8,CM4 0,CM4 9,CM4 O,HP23 5,IP24 1,N15 5,N22 9,NR30 3,NW10 2,RM 7,RM1 3,RM1 4,RM1 5,RM11 2,RM11 3,RM12 4,RM12 5,RM13 5,RM13 7,RM13 8,RM13 9,RM14 1,RM14 2,RM14 3,RM15 4,RM15 5,RM16 0,RM16 1,RM16 3,RM16 4,RM16 6,RM19 1,RM2 1,RM2 5,RM2 6,RM20 1,RM20 2,RM20 3,RM20 4,RM21 4,RM3 0,RM3 3,RM3 7,RM3 8,RM3 9,RM4 1,RM5 2,RM5 3,RM7 7,WD6 4
Advertisement
Sophie Loader says she wouldn't wish the pains - which can last 72 hours - on any woman.
Read the full story ›
It took police six days to launch a murder investigation after notorious British criminal John 'Goldfinger' Palmer was shot dead.
Read the full story ›
Police in Essex say they are becoming increasingly concerned for a woman who has gone missing with her two-year-old son.
Tammy McBride from Thurrock and her son Tommie-Khai were both last seen in Morrisons in Grays on Thursday June 25 at about 2pm.
Tammy is aged in her 40s, 5ft 7in tall and of medium build. She has shoulder length blonde hair and was last seen wearing blue jeans and a white top.
Tommie-Khai has short blond hair and was last seen wearing a rainbow coloured striped t-shirt with trousers and white trainers.
They are believed to still be in the Thurrock area.
Load more updates