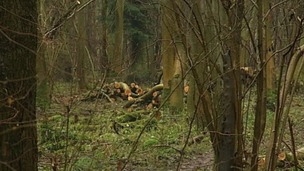 Ancient woodland, which dates back to at least 1600, covers 2% of the country.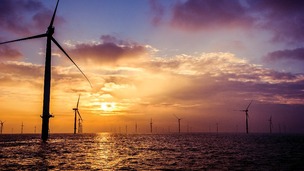 The consortium behind Phase Two of the London Array pulled the plug because of uncertainties about a population of birds.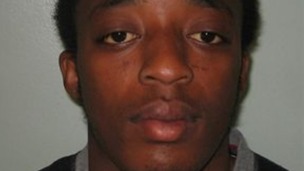 Ade Damola Afariogun held one pupil at knifepoint, and threatened two others.
Live updates
8-year-old shot by boy in Essex
A boy has been left with serious injuries after being shot by an eight-year-old in Essex. Police were called to an address in Wickford on Sunday, and the injured child was taken to the Royal London Hospital in east London. Detectives believe the shooting was an accident.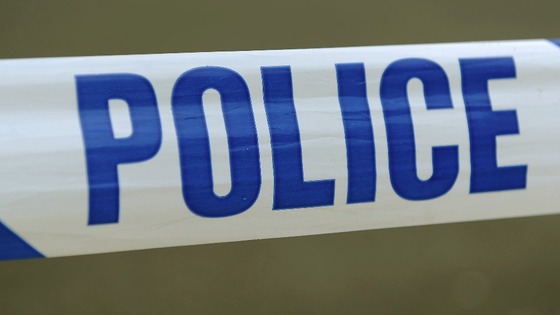 A five year old boy has been shot and seriously injured in an accident at his home.
Police were called to the property in Wickford, Essex, following reports of the incident yesterday afternoon.
The child was taken to the Royal London Hospital with a serious but not life- threatening injury.
An Essex Police spokeswoman said:
"Police are speaking to members of the family to determine the exact circumstances leading up to the incident but police believe that this was an accidental discharge of the weapon and inquiries are ongoing."
An 18 year old man was arrested for possession of a firearm and drug offences and has been released on bail.
The weapon and other legally held firearms were handed over to police.
Advertisement
False Widow spider bites girl
It's very rare that we see a patient in A and E following a spider bite.

If somebody needs to come to A&E following a bite we would take advice from the Hospital for Tropical Diseases.
– Basildon Hospital
False Widow spider bites girl
Layla's mother, Wendy said her daughter developed cellulitis and blood poisoning:
My other daughter found the spider in the bathroom and we took it to the hospital - but they just laughed and said it had been in the country for years, and it was the way Layla had reacted to the bite.

They contacted a tropical diseases hospital in London and had some special cream couriered down, but that made it worse and had to be washed off. It was awful by then, with vivid orange stuff leaching from the wound. At that point they said she might need to have surgery to wash it out.
Earlier this month, a man also claimed to have been bitten by a False Widow spider. Ricki Whitmore says the creature bit him, causing his leg to swell. Read more here.
False Widow spider bites girl
A teenager says she has been left scarred for life after being bitten by Britain's most vemonous spider, the False Widow.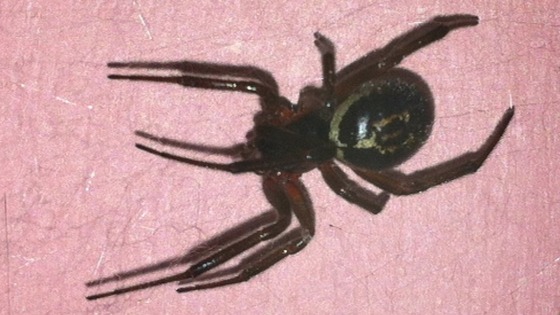 Speaking to the Evening Standard, Layla Barton from Pitsea in Essex says she was bitten on the knee and spent a week in hospital being treated for blood poisoning.
Sixties pop legend Sandie Shaw has received an honorary degree from South Essex College.
She spoke to Charlene White after the ceremony - but before she took off her gown.
Advertisement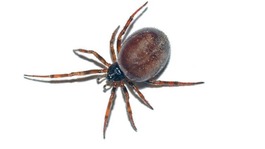 There have been several reports of people being bitten by false widow spiders. Here's how to recognise them and what to do if they bite.
Read the full story
A man has been arrested after rare birds, thought to be owls, were found dead in a freezer.
The 49-year-old was questioned by police after a search of a property in Stanford-le-Hope in Essex.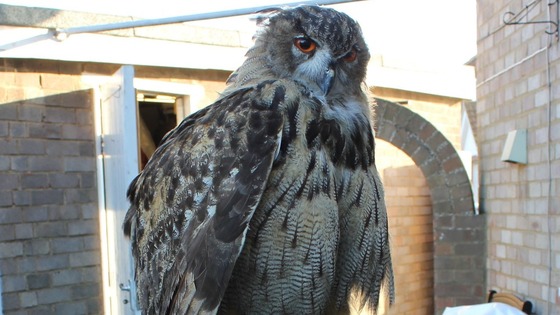 Forensic tests are being carried out to confirm the species of bird and work out how they died. Another 25 taxidermy birds were also seized.
False widow spider 'eats leg'
The spiders are usually coloured purple and black spiders
They feast on insects and sometimes other spiders
Female 'false widows' lay up to 120 eggs at a time
False widow spider 'eats leg'
A number of videos on YouTube appear to show the 'false widow' spider in action.
Load more updates
Back to top