Second day of disruption for Channel Tunnel travellers
Hundreds of passengers have had to be evacuated from a broken-down train in the Channel Tunnel this morning, leading to long delays for travellers at London St Pancras.
CHANNEL TUNNEL update: Shuttle train passengers being evacuated after overhead power lines apparently came down. http://t.co/RwiXjmhcvG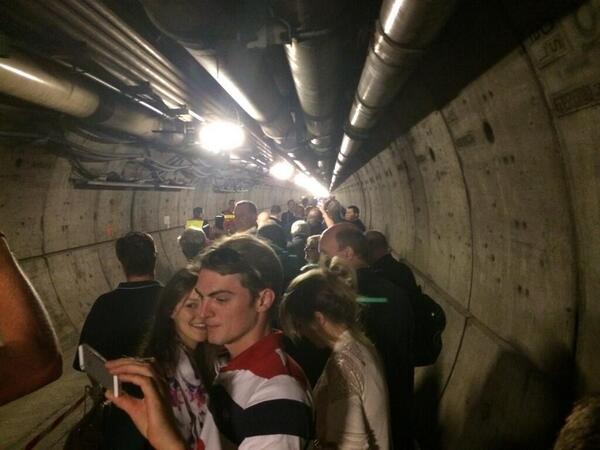 The French-bound Eurotunnel passenger shuttle train came to a halt about a quarter of the way through the tunnel after a problem with the overhead power line. 382 passengers and four dogs were evacuated and taken on to the French terminal.