Live updates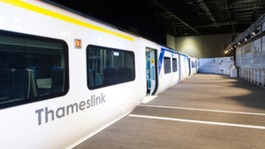 The Department for Transport has announced the new Thameslink, Southern and Great Northern rail franchise will be run by Govia.
Read the full story
FirstGroup lose Thameslink franchise
The Rail, Maritime and Transport Union has reacted to the awarding of a major rail franchise to Govia, a consortium including the French state operator, by saying that fares in London will rise to subsidise fares in Paris:
"Once again the logical and popular option of bringing the massive Southern/Thameslink franchise under public ownership has been ignored and instead it has gone to a consortium involving the French state operator.

Fares in London will go up to subsidise fares in Paris.
This Government is quite happy to have state ownership of our railways as long as it isn't the British state. .. The bottom line is that those taking charge will have the green light to axe nearly 500 safety-critical guards and move the entire service to driver-only operation.
Commuters forking out up to £5,000 a year will end up paying through the nose to travel on de-staffed, unreliable, overcrowded and unsafe trains. The only safe and sensible option was to bring the whole lot under public ownership."
Advertisement
FirstGroup lose Thameslink franchise
The Government has announced the winner of the competition to run a new rail franchise that includes the £6.5 billion Thameslink project.
The new Thameslink, Southern and Great Northern (TSGN) franchise will be run by the Go-Ahead Group company Govia, with rival company FirstGroup missing out.
FirstGroup had been running a section of the new franchise under the First Capital Connect (FCC) banner since 2006, but FCC will disappear when the new seven-year TSGN franchise starts in September 2014.
While Go-Ahead celebrated today, FirstGroup chiefs expressed their disappointment at losing out on a franchise which, in terms of passengers, is the biggest ever awarded.
First Capital Connect disruption
There's still widespread disruption on First Capital Connect between Bedford and Brighton after yesterday's overhead wire problems at Hendon. A limited service is now running between Bedford and Blackfriars, but there are still cancellations and delays.
Thousands spent cleaning trains
Advertisement
Thousands spent cleaning trains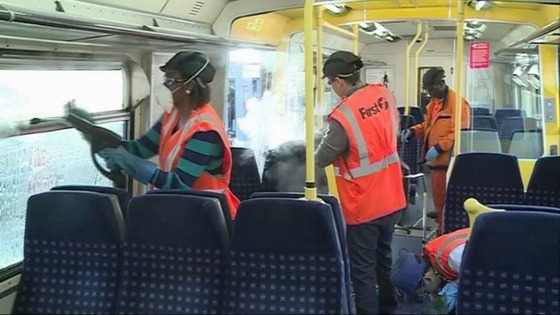 Hundreds of London's dirtiest trains are being deep cleaned using equipment usually found in hospitals. First Capital Connect is spending thousands of pounds to clean more than 200, after growing complaints about the state of the service from passengers.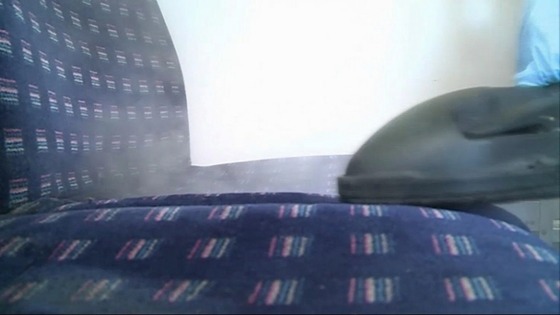 Campaign to make train passengers more considerate
Railcompany First Capital Connect will launch a campaign today aimed at urgingpassengers to be more considerate with others and to take more care when takingthe train.
Campaign posters will appear on trains and stations announcing'The Modern Day Guide to Train Etiquette' to passengers.
Anti-social behaviour is included on the posters, including dropping litter and eating strong-smelling food, as well as dangerous habits like running to catch trains.
First Capital Connect delays
Commuters on the Brighton to Bedford line face a long journey home. There are now delays of up to two hours from Kings Cross St Pancras to Bedford, after the incident this morning.
For up to date train times and information visit the First Capital Connect website.
First Capital Connect delays
British Transport Police officers were called to the line close to Flitwick station, following a report of a man being hit by a Nottingham to London East Midlands train just after 10am this morning.
A spokesman for British Transport Police said,
"Medics from East of England Ambulance Service also attended but the man was pronounced dead at the scene. Enquiries are ongoing to establish the identity of the man and inform his family."
Load more updates
Back to top