The dark brown area shows the surface water runoff from the recent floods. It happens when the soil is so saturated excess water from rain flows over the land.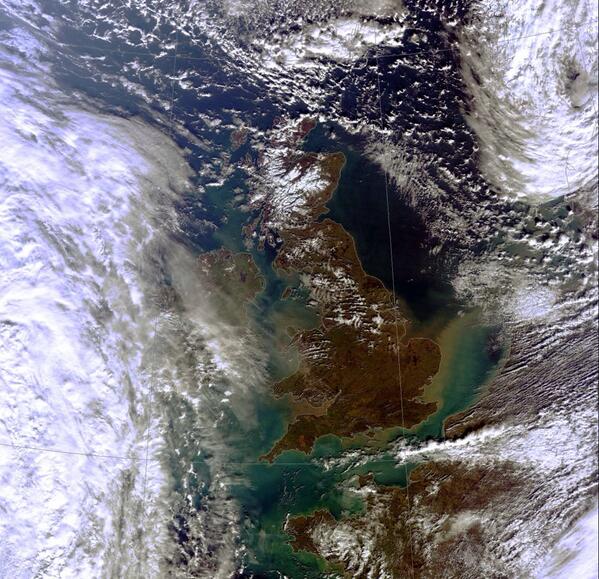 A sinkhole has appeared in a street in south London. The Sutton Guardian reports the hole is around three feet deep and swallowed the wheel of a car in Maldon Road in Wallington.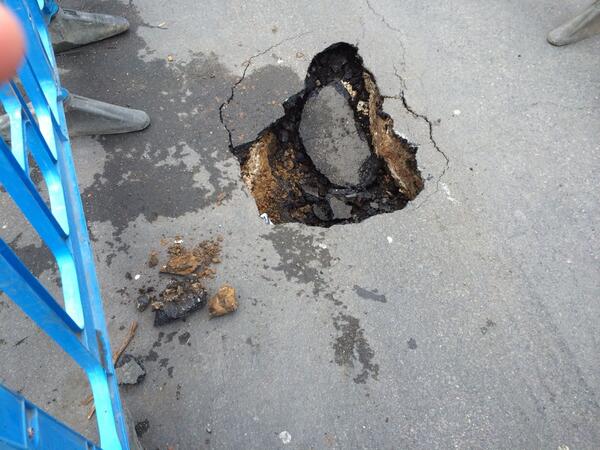 Sinkholes are caused when the underlying rock is washed away - more exactly by the acid picked up by rain water as it passes through rotting vegetation.
That creates cavities underground which streams can flow through - the more water that flows the quicker the erosion.
Advertisement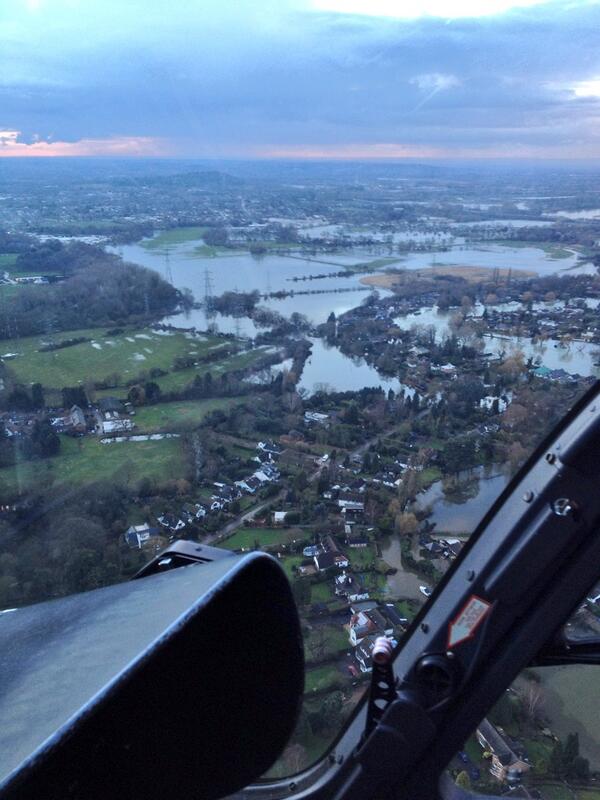 The recent flooding has caused an unprecedented number of sinkholes to appear in roads and near people's homes. Martin Stew investigates.
Read the full story ›
The 600-metre aqua-dam was pumped full of flood water on Friday to protect 200 homes.
Read the full story ›
Advertisement
Simon Harris: ITV News Correspondent
The Enviroment Agency says water levels on the lower Thames have now stabilised.
River levels on the Lower Thames have now stabilised... Water that is filling the Aqua-dam will be pumped back in a controlled way into the River Thames.

Groundwater levels continue to rise across the region increasing the likelihood of localised flooding, levels are likely to remain high for some weeks to come.

The risk of groundwater flooding remains a concern in Berkshire, Hampshire, Surrey, Sussex, Kent and parts of London.
Tests carried out by scientists in the Thames Valley have revealed high levels of bacteria in the flood waters that have blighted communities for more than seven weeks.
Experts at Reading University have been testing the rising waters from the Thames and the Kennet which have turned roads into rivers and damaged hundreds of homes and businesses.
As, Mel Bloor reports, the concern is now for the health of those caught up in the floods.
Dave Pope says he saw a "splash of orange" as he walked down a street in Egham. He said to himself: "Ello, ello! A goldfish!" He then spotted three of them - and put them in a teapot.
Many householders have started to empty their homes and look for temporary accommodation.
Read the full story ›
Load more updates