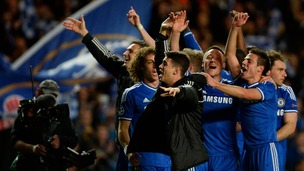 Chelsea will find out who they will face in the Champions League semi-finals during Friday's draw in Switzerland.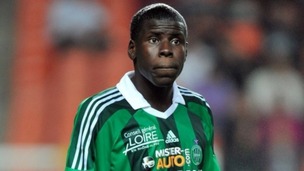 The January transfer window closed at 11pm on Friday evening. Here is a round-up of what happened where in London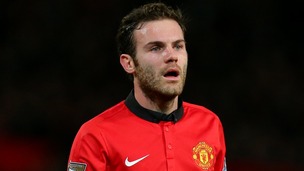 Read all the in and outs of the January transfer window
Live updates
Fulham set for important Spurs game in bid to avoid drop
Tottenham Hotspur manager Tim Sherwood has questioned whether London derbies are as significant anymore as a result of the influx of foreign players into the Premier League.
Sherwood was speaking ahead of his side's Premier League game against strugglers Fulham on Saturday.
Asked whether London derbies were as significant anymore, Sherwood replied: "Probably not because there are not so many guys from the area and not a lot from England but it's still a game and it's a game in the Premier League and one they should be up for.
"But does it mean anymore? Probably not but it is certainly important to me and the next four games are crucial," Sherwood added.
Fulham set for important Spurs game in bid to avoid drop
Fulham are preparing for a crucial London derby against Tottenham on Saturday as they continue their bid to avoid relegation.
Buoyed by successive victories against Aston Villa and Norwich, Fulham are now just two points adrift of safety with four games remaining.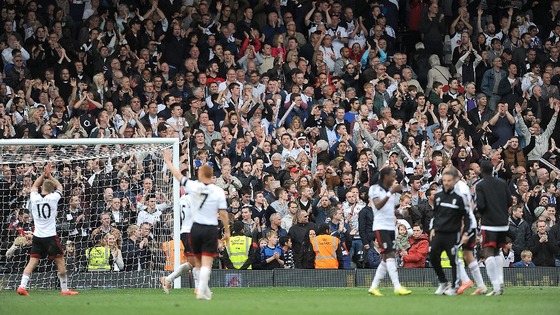 Fulham manager Felix Magath revealed that he had been consulting Lewis Holtby -who is on loan from Spurs - for advice ahead of the clash.
"Sure I ask Lewis how he sees the situation, how a certain player is, but it is not the only one kind of information I will get. I try to get all the information I can get," Magath said.
Chelsea hope to keep pace with Premier League leaders Liverpool when they play Sunderland, while West Ham take on Crystal Palace in the second of this weekend's London derbies.
Advertisement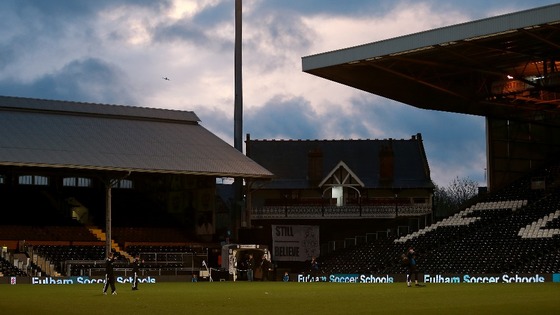 The government is putting pressure on football clubs to make their grounds more accessible for disabled fans. Only three Premier league clubs meet the wheelchair access standards set out in the Accessible Stadia Guide.
Fulham's Craven Cottage was named as the stadium with the fewest wheelchair spaces provided as a percentage of seats, while Tottenham's White Hart Lane is at the bottom of the league table on disability provision.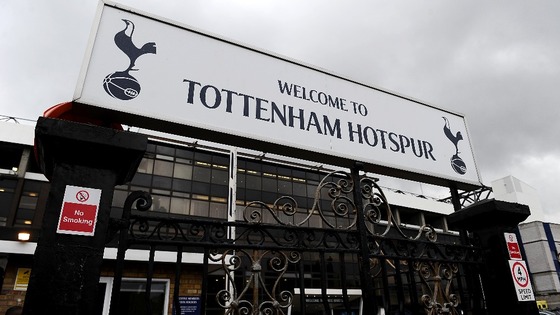 The Premier League said higher standards of access are generally at new grounds, including Arsenal's Emirates. Minister for disabled people Mike Penning MP said he would look to prosecute clubs that failed to meet the criteria. He's written to clubs to remind them of their responsibilities.
London teams in action in Premier League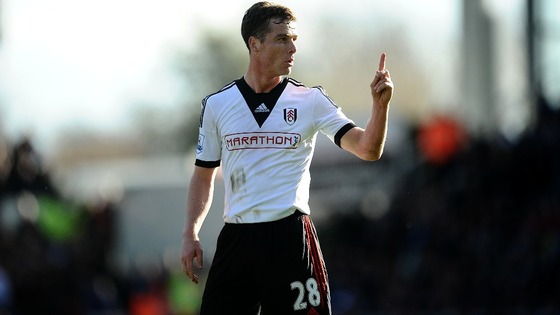 Fulham will continue their fight to stay in the Premier League with a home clash against Norwich today.
Manager Felix Magath does have Scott Parker up for selection, after the midfielder was given the green light to play following more than a month out with a knee injury.
Darren Bent, Dan Burn and Giorgos Karagounis have also returned to fitness, although injured striker Kostas Mitroglou is still not in contention.
Fulham are currently eighteenth in the table and remain in the relegation zone, whilst opponents Norwich are one place and five points ahead of them.
Elsewhere, Crystal Palace welcome Aston Villa to Selhurst Park whilst Tottenham travel to the Hawthorns to face West Brom.
Chelsea to face Atletico Madrid in Champions League semi-finals
On-loan Belgian goalkeeper Thibaut Courtois can face parent club Chelsea in the Champions League semi-finals, UEFA has said.
It was reported that Chelsea would demand a significant fee from the Spanish side if they were drawn together to allow the 21-year-old to play but the European football body said it expects Courtois to face the London side.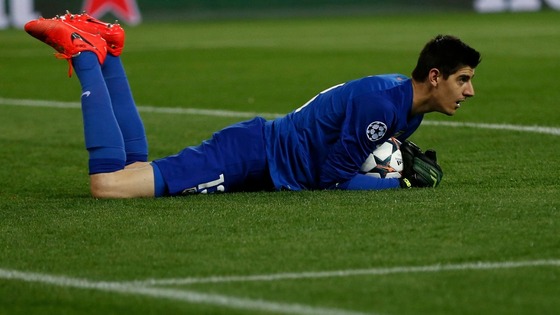 "Both the UEFA Champions League and the UEFA disciplinary regulations contain clear provisions which strictly forbid any club to exert, or attempt to exert, any influence whatsoever over the players that another club may (or may not) field in a match," a statement read.
"It follows that any provision in a private contract between clubs which might function in such a way as to influence who a club fields in a match is null, void and unenforceable so far as UEFA is concerned.
"Furthermore, any attempt to enforce such a provision would be a clear violation of both the UEFA Champions League and the UEFA disciplinary regulations and would therefore be sanctioned accordingly."
Chelsea to face Atletico Madrid in Champions League semi-finals
Chelsea will face Atletico Madrid in the semi-finals of the Champions League.
The Blues are the last-remaining English side in the competition after beating Paris Saint-Germain on away goals on Tuesday.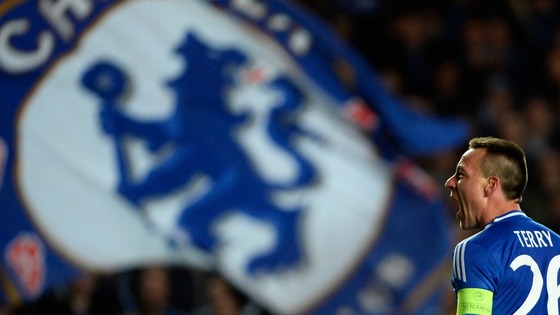 Bayern Munich will play Real Madrid in the other tie.
The first legs will be played on April 22-23 and the second legs on April 29-30.
The final of the competition will be held at Benfica's Estadio Da Luz in Lisbon on May 24.
Advertisement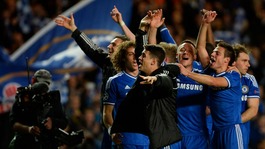 Chelsea will find out who they will face in the Champions League semi-finals during Friday's draw in Switzerland.
Read the full story
Chelsea manager Jose Mourinho has been fined £8,000 and warned about his future conduct by the Football Association after his sending-off at Aston Villa last month.
Mourinho asked for a personal hearing after being charged with improper conduct after he was sent to the stands by referee Chris Foy during his side's 1-0 loss at Villa Park.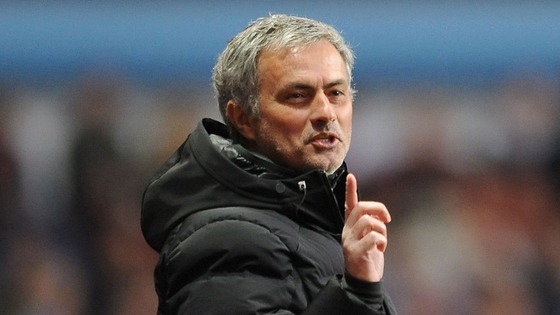 A FA statement said: "Mourinho denied a breach of FA rule E3 in that his behaviour in re-entering the field of play and approaching the match referee (Foy) in an attempt to speak to him, in or around the 90th minute of the game against Aston Villa on March 15, 2014, amounted to improper conduct.
"However, the charge was found proven at a personal hearing on Wednesday, April 9."
Chelsea progressed to the semi-finals of the Champions League earlier this week after beating Paris Saint-Germain.
Chelsea to face Atletico Madrid in Champions League semi-finals
Jose Mourinho insisted his run down the touchline during Chelsea's 2-0 win against PSG was not to celebrate Demba Ba's winning goal but to give his players tactical advice.
The Portuguese manager ran down the touchline in scenes reminiscent of when Porto knocked Manchester United out of the competition at Old Trafford in 2004.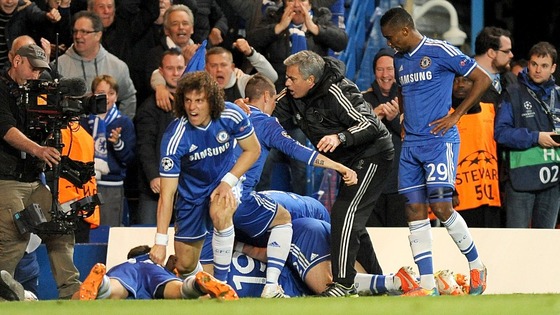 "No, it was not to celebrate. It was to tell the players how we have to play the last 10 minutes," a smiling Mourinho said.
"I had to go there because I knew it would be the only chance I'd have to tell Demba, Fernando [Torres] and Schurrle what we have to do in the last seven minutes.
"It was not to celebrate, but you could see that I can still run."
Chelsea to face Atletico Madrid in Champions League semi-finals
Jose Mourinho has hailed Chelsea's "special spirit" after his side overturned a two-goal deficit against Paris Saint-Germain to reach the Champions League semi-finals.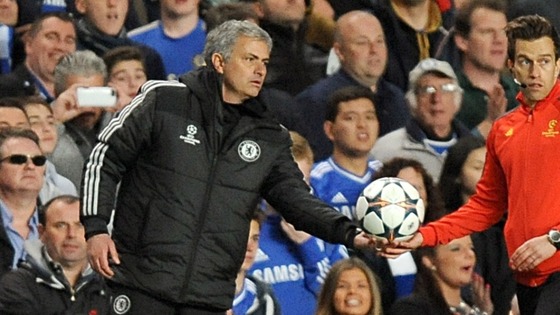 A dramatic 87th minute goal from Demba Ba sealed a 2-0 win that saw the Blues progress on away goals.
"A big opponent is waiting for us in the semi-final, but I think it doesn't matter who," Mourinho said.
"They know that we are a team with a special spirit, even if we are not in the maximum of our potential."
Load more updates
Back to top