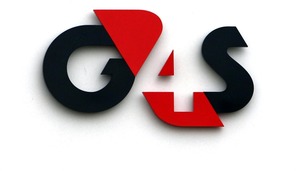 Security firm G4S has been awarded its first Government contract to continue running a centre for young offenders in Kent.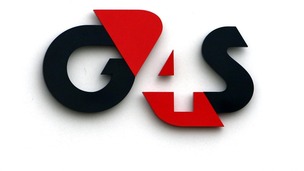 G4S should be the first outfit on a Government blacklist of high-risk firms that have failed to deliver, MPs have said.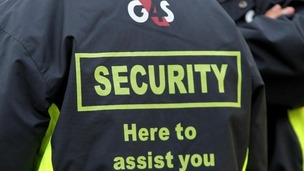 G4S is to donate £2.5 million to the Armed Forces as a "goodwill gesture"
Live updates
Nick Buckles, the boss of the security firm G4S, is to stand down, just months after coming under fire for his company's botched handling of the Olympic Games.
Extra military personnel had to be called in to make up the shortfall when G4S failed to supply enough staff, despite its £284-million contract.
And Mr Buckles was hauled before MPs to face a grilling.
BA contract for G4S
Adrian Tighe, managing director of G4S Transport and Borders (UK), said:
"We havebeen working closely with British Airways for over a decade and are delightedto be continuing our long-standing relationship as an integral part of theirsecurity arrangements.

"Thiscontract will allow us to work in partnership with BA developing improvedprocesses and enhancing levels of customer service."
Advertisement
BA contract for G4S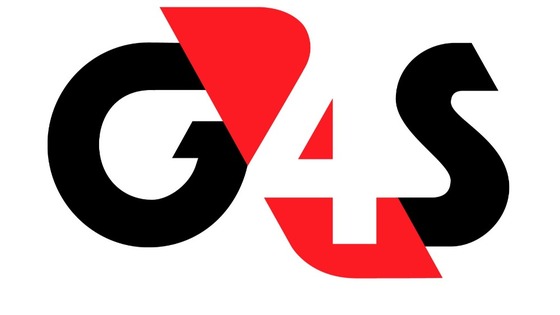 The security company that failed to deliver enough staff for the London Olympics has won a new contract with British Airways.
G4S will provide a "range of services" for the airline at Heathrow and Gatwick airports over the next three years.
The firm has had a contract with the airline for more than a decade.
Staff will screen passengers, as well as providing security for buildings and planes.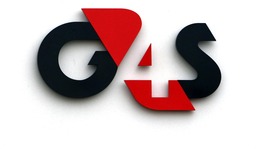 Security firm G4S has been awarded its first Government contract to continue running a centre for young offenders in Kent.
Read the full story
£70m Olympic loss for G4S
Payments to the security company have been reduced by £48m to cover additional military and police costs, and by a further £37m for project management failures.
Games Organisers said the settlement ensured that taxpayers' interests were protected, while "at the same time recognising that G4S ultimately provided over 80% of the man-guarding hours it had contracted to supply".
Neil Wood, LOCOGs Chief Financial Officer said:
"We are pleased to have reached an agreement that protects taxpayers interests by reducing the payment due to G4S by £85m. The savings arising from this settlement brings the total savings to the public purse from the LOCOG venue security budget to £102m compared to the position in December 2011.
"We would like to thank the Military and the Police for their exceptional and outstanding support during the Games in providing a robust, effective, professional and friendly security operation.

"We would also like to thank the G4S guards who worked alongside the Military, the Police and the Volunteers to deliver a safe and secure Games in spite of the high profile challenges faced by the G4S Group.

"The Home Office has been consulted on the settlement and fully supports the position reached between LOCOG and G4S."
– Neil Wood, The London Organising Committee of the Olympic Games and Paralympic Games Ltd
£70m Olympic loss for G4S
Security company G4S today said it will incur a loss of £70 million on its bungled Olympics contract, more than the £50 million previously estimated.
Advertisement
£70m Olympic loss for G4S
National
G4S failed to provide all of its 10,400 contracted guards during the London 2012 Olympic Games, which meant the Government was forced to call in military personnel to provide extra security.
The two sides have since been in talks over a final settlement for the £240 million security contract.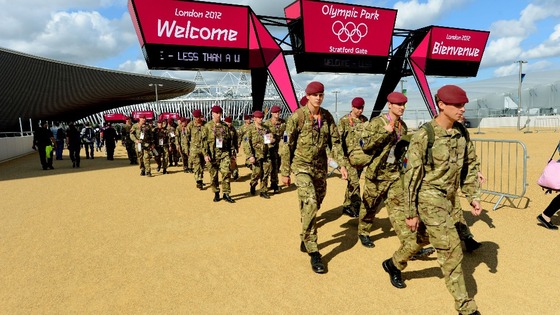 Two G4S directors resigned in the wake of an independent review into the company's botched London Olympics contract, when the group only fulfilled 83% of contracted shifts.
Chief operating officer David Taylor-Smith and Ian Horseman Sewell, who was head of global events, carried the can for the fiasco, but Mr Buckles stayed in his post.
Read: G4S' failure to fulfil its Olympics contract during the London 2012 Games.
£70m Olympic loss for G4S
National
G4S' £70 million loss over its London 2012 Olympic and Paralympic contracts follows months of negotiations with Games organisers Locog.
The security group also incurred additional costs of around £18 million relating to charitable donations, fees and the cost of sponsorship and marketing.
The UK Government is an important customer for the group and we felt that it was in all of our interests to bring this matter to a close in an equitable and professional manner without the need for lengthy legal proceedings.
– Chief executive Nick Buckles

Read: G4S' failure to fulfil its Olympics contract during the London 2012 Games.
G4S directors resign
David Taylor Smith, one of the directors of security firm G4S who has quit over the firm's failure to supply enough security guards for the Games, is an ex-British Army officer, who joined the firm as managing director of G4S Hong Kong in 1998, before going on to head its UK and Ireland operation.
In January, he was appointed as regional chief executive of the UK and Africa region. Mr Taylor-Smith and Ian Horseman Sewell, who is the other G4S director to resign, are not expected to receive any pay-offs outside of notice entitlements within their contracts.
G4S directors resign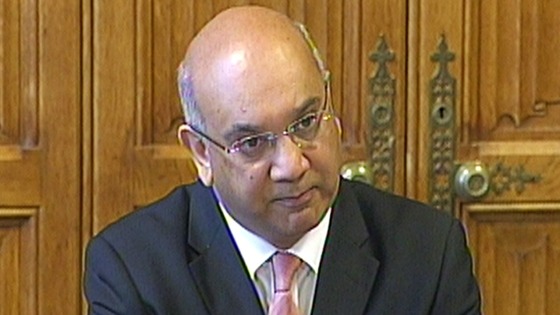 Keith Vaz, chairman of the Commons Home Affairs Select Committee, said: "This is the right decision by senior officials at G4S to take responsibility for the fiasco of G4S's involvement in Olympic security preparations.
"This however does not represent closure. As the Home Affairs Committee recommended, G4S must address outstanding issues concerning the waiving of the management fee and the ex-gratia payments it should make to the employees it treated in such a cavalier fashion."
He went on: "A strong and clear message to companies that receive taxpayers' money has been sent.
"Those who fail to deliver on contracts must pay the ultimate price. It is now imperative that the Government set up the procurement risk register that the committee recommends."
Load more updates
Back to top