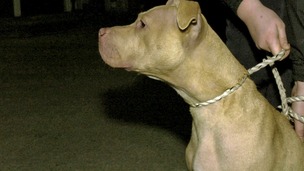 Dangerous dogs are being traded for thousands of pounds as part of drug deals and debt payments by gangs.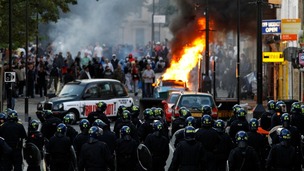 One of the Capital's top police officers has said that we are "addicted to violence" at a Gang Culture conference in London today.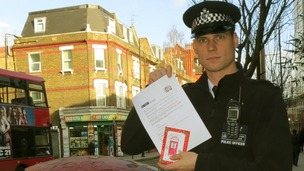 Police in Tower Hamlets have sent out more than 200 Christmas Cards to suspected gang members, urging them to turn away from crime.
Live updates
Young girls across the capital are being trapped in gangs and forced into a life of violence, according to a new report.
The study by the Centre for Social Justice in partnership with London charity XLP asked 96 young people connected with gangs what they saw as a normal part of gang life.
The report found sexual exploitation, drugs-running and gun handling among female gang members is extremely common, and found girls were often used to stash weapons and drugs because police stop-and-searches are so rarely performed on girls.
Last year in London only six percent of these searches were on women.
The CSJ warned that "too little" is changing despite the launch of a Home Office-led strategy into gang culture three years ago.
Gangs in London 'spreading wings' to deal drugs across UK
Gangs from London boroughs are increasingly "spreading their wings" to seek markets for drugs in other parts of the country, a Metropolitan Police officer has warned.
The warning came a day after co-ordinated raids in the Thames Valley, Edinburgh, Essex, Bedfordshire and London in which 29 people were arrested in an operation targeting the south London-based GAS gang.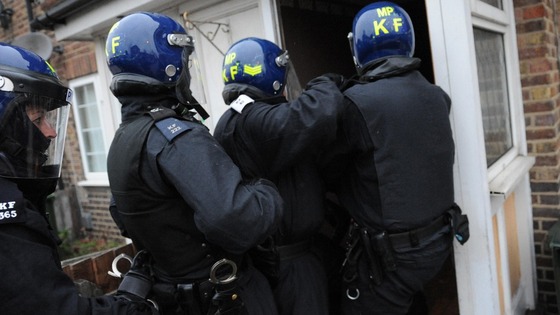 But the senior officer who speaks on gangs for the Association of Chief Police Officers said "significant headway" was being made in dealing with gang-related crime, with a decrease in gun and knife crime.
Deputy Chief Constable David Thompson of West Midlands Police told BBC Radio 4's Today programme that gangs had always relocated in search of opportunities to make money or in response to pressure from police on their home turf.
Advertisement
When you think of gang violence, drug dealing and knife crime you don't automatically think of Barnet in North London. But one local young woman has warned the problem is growing in the borough and people don't realise how serious it is.
To tell her story she approached ITV Fixers, the scheme that gives young people a voice on issues that matter to them, to help her produce a film to highlight the problem.
Gang warfare in the capital is being targeted by one charity trying to turn inter-neighbourhood rivalry on it's head.
XLP helps mentor young people and tonight is the biggest event in its calendar - its annual talent showcase.
The event highlights the skills of talented young Londoners - and aims to help steer them away from gangs and gang culture.
Piers Hopkirk explains:
Dogs 'used as commodities'
Dangerous dogs are being traded for thousands of pounds as part of drug deals and debt payments by gangs.
A new report from Middlesex University says dogs like mastiffs and pit bulls are being bred to make money, and being used as a commodity to be traded. Paul Brand reports: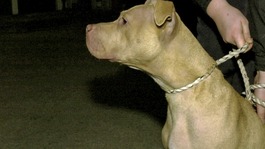 Dangerous dogs are being traded for thousands of pounds as part of drug deals and debt payments by gangs.
Read the full story
Advertisement
Dogs 'used as commodities'
Dr Simon Harding of Middlesex University London, who is behind new research that has found dogs are being used as business assets, explains his key findings:
Dogs 'used as commodities'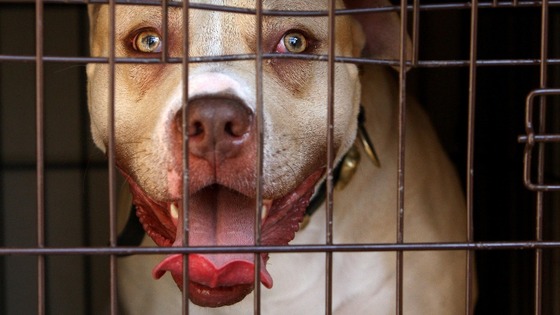 Dangerous dogs are being bred by young men as business assets in drug deals, debt collection and for their gang image, according to research published today.
More young men were using aggressive dogs, such as Pitbulls, as a "commodity" for security and making money in gangs, the study found.
Dr Simon Harding, of Middlesex University London, who is behind the research, said: "For many young people, dogs are increasingly viewed as a commodity which can be traded up or down like a mobile phone.
Gang crime members locked up
Over the last year the number of gang members in custodyor subject to legal restrictions or licence restrictions has more than doubled and the Met are reporting that instances of serious youth violence has fallen:
1,871 fewer victims of serious youth violence - reduced by 28% over the last financial year
Knife injuries to people under 25 have fallen by 27%; 484 fewer victims
92 fewer shootings - a 19% reduction
Since April 2012 five gun-related homicides compared with 15 in the same period the previous year
Gang crime members locked up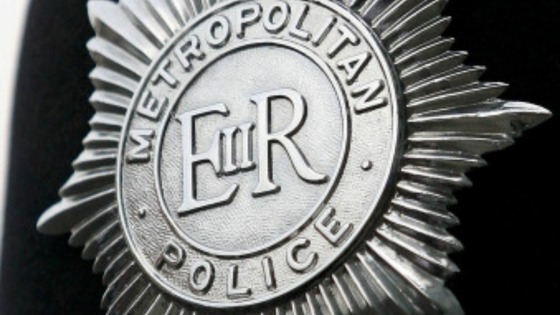 A total of 802 gang offenders are in custody according to the latest data released by the Met. A further 101 gang offenders are subject to ASBOs, gang injunctions or other court orders and 105 have been released from prison with licence conditions.
These restrictions can have a range of conditions, including restricting who gang members can associate with, where they can go and even put restrictions around their use of mobile phones.
Load more updates
Back to top