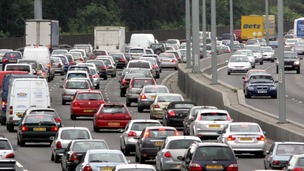 The M25 is set to become Britain's first 14-lane motorway if a third runway is built at Heathrow Airport.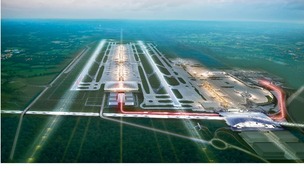 The owners of Gatwick Airport vowed today to start building a controversial second runway by 2020.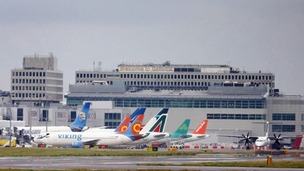 Passenger numbers edged up at the UK's second-biggest airport last month.
Live updates
Gatwick Airport is getting ready for its busiest day of the year. Around 77,000 holiday makers are expected to pass through the departure gates tomorrow with Spain and Portugal some of the most popular destinations.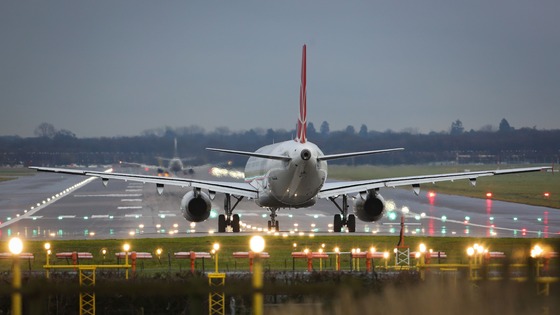 This weekend will also see around 290,000 passengers depart the airport and around 508,000 passengers in total that week, making it Gatwick's busiest week of the year.
A lightning strike in the early hours of the morning has caused delays for hundreds of passengers at Gatwick Airport. The strike resulted in a power dip in the local area which caused electrical trips to the airport's systems.
It impacted on check-in and baggage, with some passengers forced to wait two hours for their bags.
"We recovered all systems quickly but due to the volume of passengers this morning we have been focusing on clearing the backlog of bags as quickly as possible to get passengers away on their flights."
– A Gatwick spokeswoman

By 7.45am, out of 75 flights, there were two delays over an hour and 12 delays over 20 minutes.

The longest delay was one hour 39 minutes. All issues have been resolved and the airport is now operating as normal.
Advertisement
Heathrow's compensation pledge in expansion bid
Gatwick have released a new advert in response to Heathrow Airport's plan to increase the M25 to 14 lanes if their expansion plans are approved.
Both airports released their final submissions to the Government's Airports Commission today.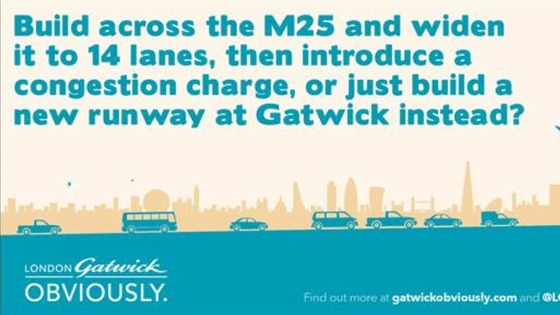 Read: M25 could become Britain's first 14-lane motorway under Heathrow expansion plans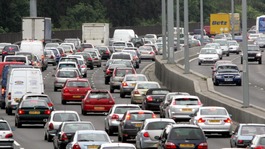 The M25 is set to become Britain's first 14-lane motorway if a third runway is built at Heathrow Airport.
Read the full story
Heathrow's compensation pledge in expansion bid
Gatwick has said its expansion plans are cheaper and far more beneficial than Heathrow's.
Heathrow and Gatwick airports have both unveiled revised expansion plans to the Airports Commission in a bid to secure permission to build a new runway.
The west Sussex airport said expansion at Gatwick would deliver the following benefits:
Will achieve £40 billion more in economic benefits to the UK than expansion at Heathrow
Expansion will deliver more than 120,000 jobs in London and south east England
Fewer people will be affected by noise pollution
Around 10 million more passengers would be able to travel with a second runway at Gatwick each year than with a third runway at Heathrow
Heathrow's compensation pledge in expansion bid
The Airports Commission is considering the following expansion plans:
Heathrow
Gatwick
Heathrow Hub
Thames Estuary
Advertisement
Heathrow's compensation pledge in expansion bid
National
Heathrow's bosses are set to lay out revised plans for the airport's proposed expansion which includes an improved compensation plan for those affected by the building of a third runway.
Bosses will allocate £550 million for noise insulation and property compensation to local people.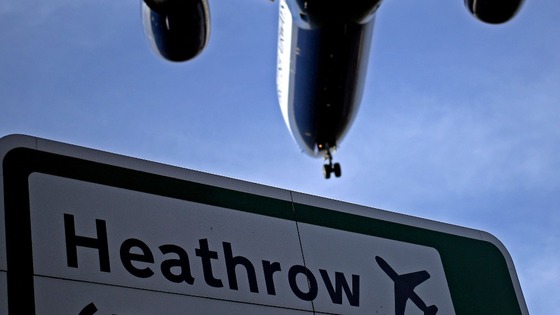 Around 750 homes would need to be compulsorily purchased to provide space for the extra runway at the west London airport.
The proposals, which will be submitted to a Whitehall-appointed Airports Commission, will propose compensation of 25% above market value plus stamp duty costs and all legal fees, in relation to purchasing a new home.
The plans also include making those dropping off passengers at Heathrow by car being subject to the congestion charge - once transport improvements are finished.
Read: The world's top 10 airports as voted for by passengers
Heathrow's compensation pledge in expansion bid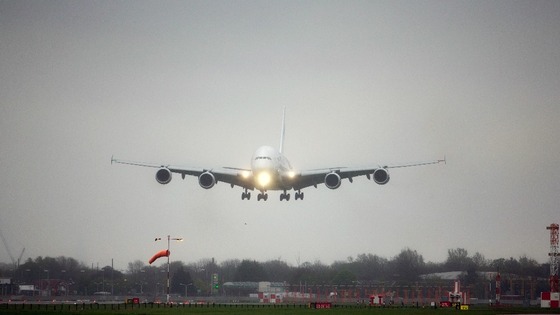 Heathrow and Gatwick will submit their final proposals in the battle over expansion rights today.
They will publish their plans to the Airports Commission, an inquiry led by former Financial Services Authority chairman, Sir Howard Davies.
A decision will then be made into where the next runway in the south east of England should be built.
Gatwick Airport says an IT glitch affecting the UK Border Force computer system has been resolved.
The technical problem affected immigration desks at airports and ports nationwide, resulting in lengthy queues for passengers.
A spokesman for Heathrow Airport would not confirm if the problem was still affecting its computers but said passengers "were clearing immigration in good time".
Extra staff had been drafted in to try and reduce the queues yesterday. Passengers were mainly affected when trying to enter the country, with a particular impact on non-EU airline customers.
Long immigration queues at airports
Gatwick Airport says that there should not be any delays to flights leaving UK airports.
A spokesman added:
We are experiencing similar (problems) to the rest of the airports, and we are working to get people through.People should be able to get off the plane, it is those coming through the immigration process which it is frustrating.
Load more updates
Back to top