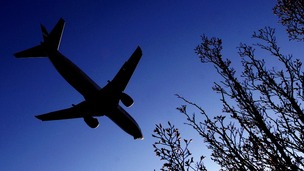 Around 1,500 passengers were diverted away from Gatwick Airport overnight, because of a combination of fog and maintenance work.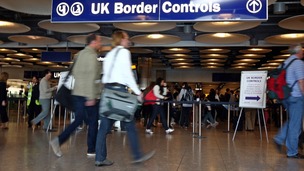 Immigration officers at Heathrow and Gatwick walk out over proposed changes to their pensions. The government say the strike's ineffective.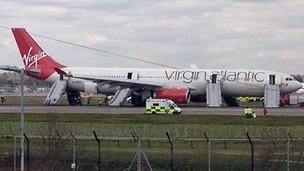 A Virgin flight had to return to Gatwick Airport shortly after take off to perform an emergency landing earlier due to a 'technical issue.'
Live updates
Emergency Landing at Gatwick
Virgin Atlantic: Emergency landing was 'precautionary measure'
A statement from Virgin Atlantic confirmed that flight VS27 from Gatwick to Orlando had returned to the airport and been evacuated.
It said: "Due to a technical problem on board the aircraft, the captain decided as a precautionary measure to immediately evacuate the aircraft.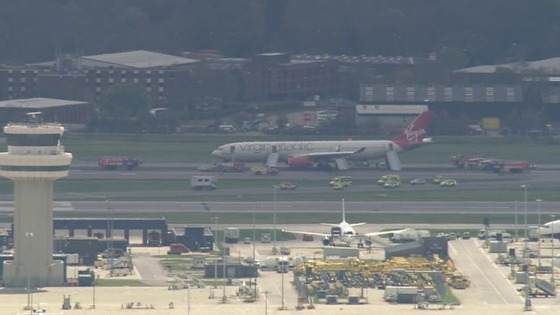 "Our teams at Gatwick are now looking after our passengers and assisting with their immediate requirements.
"The safety and welfare of our crew and passengers is Virgin Atlantic's top priority."
The airline said the Airbus A330-300 aircraft had 13 crew and 299 passengers on board.
Emergency Landing at Gatwick
Gatwick emergency landing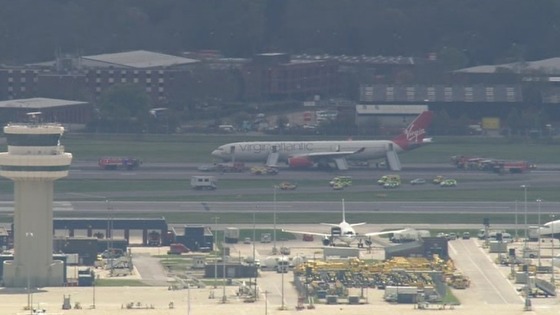 The flight to Orlando had to turn round after take off due to a 'technical 'issue.'
Advertisement
Emergency Landing at Gatwick
Reports of an aircraft being forced to perform emergency landing at Gatwick
A Virgin flight was forced to turn round and perform an emergency landing earlier today. The flight from Gatwick to Orlando Florida had to return to the airport after a technical issue shortly after take off.
The plane is safely on the ground and the passengers are disembarking. All flights in and out of London Gatwick are currently suspended.
Emergency Landing at Gatwick
Delays at Gatwick Airport due to aircraft with problems on the runway
Currently there are temporary delays to departing & arriving flights caused by an aircraft with technical issues on the runway.
From
@Gatwick_Airport
on Twitter:
London Travel
Delays to trains in and out of Gatwick
There is a good service on all London Underground lines this morning. But there's disruption to trains in and out of Gatwick airport because of over-running engineering works. Expect delays of up to 30 minutes.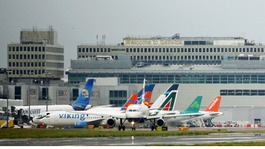 Flights were temporarily disrupted this morning after a hot air balloon flew into UK airspace.
Read the full story
Advertisement
Luggage trolley thrown on tracks
A train-driver had a lucky escape this morning, after his train hit a luggage trolley that had been thrown onto the tracks near Gatwick Airport station.
British Transport Police believe that it was hurled over the side of a footbridge.
Detective Sergeant Bob Stokoe said:
"I cannot over-emphasise enough the dangers associated with this type of crime, it is vital that we find those responsible.
"Thankfully this time, through luck, no-one was injured and no trains were damaged, but we may not be so fortunate if this happens again.
"Trains travel at high speeds and there is a very real risk when they strike objects on the track that they could be derailed.
"We are urging anyone who was in or around that area to contact us if they saw anything suspicious or have any information that may help us with our enquiries.
Gatwick Airport Power Cut Leaves Luggage Grounded
A power cut at Gatwick Airport has disrupted luggage carousels, causing some flights to leave without passengers' bags/
Extra staff were called in to move the bags manually, and engineers got the baggage belts working again at about 10.30am.
Passengers have been advised to contact their airline about their bags on arrival at their destinations.
Load more updates
Back to top