Live updates
Jenny Jones on police 'extremists' list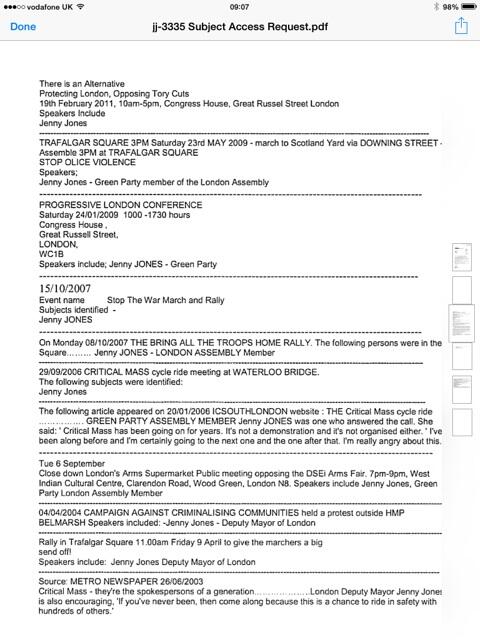 Jenny Jones on police 'extremists' list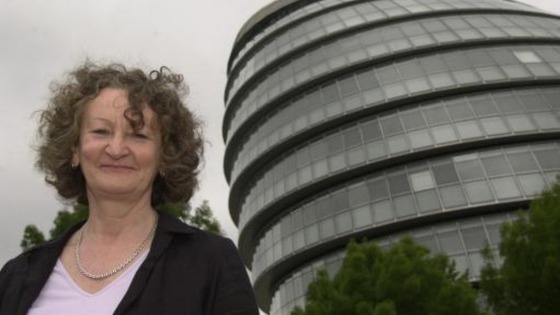 Baroness Jones, who was made a working peer last year, has been has been a member of the London Assembly since 2000.
She stood as Green Party candidate for London Mayor in 2012 and also sat on both the Metropolitan Policing Authority's Strategic and Operational Policing Committee and Civil Liberties Panel.
Official files show that the Metropolitan police logged Baroness Jones' movements over an 11-year period.
Advertisement
The House of Lords became a decidedly greener place today after one well known London politician took her place in the Upper Chamber. The Green Party's Jenny Jones today became Baroness of Moulsecoomb.
She's the first ever Green ennobled in the Lords, not surprising, considering the party wants to radically overhaul how peers are appointed. Ruth Banks spent the day with her.
Former chair of the Green Party and deputy mayor of London Jenny Jones has been made a Green Party peer in a list published by Downing Street today.
Read: Lords seat for Doreen Lawrence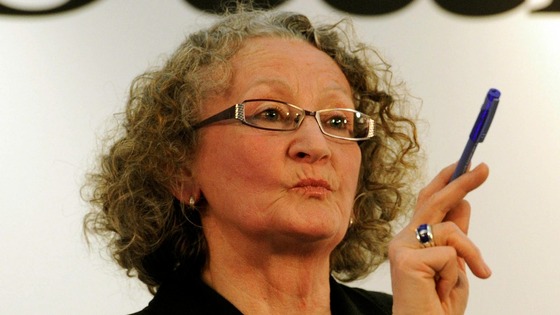 Ultra-low emission zone
The Green Party has published this picture, claiming that is shows "why we need a very low emission zone for central London ASAP, not in 2020".
It is a map of nitrogen dioxide (NO2) pollution in the congestion charging zone, put together by Assembly Member Jenny Jones.
It is based on NO2 emissions modelling carried out by Kings College London, not on actual readings.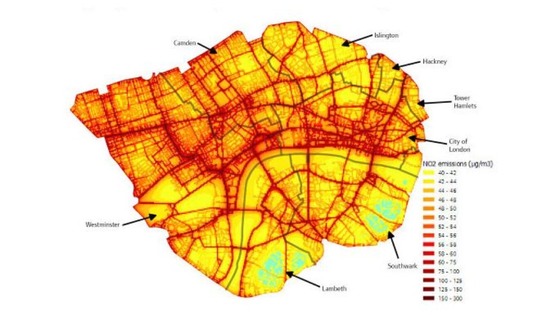 Ultra-low emission zone
The Green Party says that London has been breaking European air pollution limits for nitrogen dioxide since 2010.
London Assembly Member Jenny Jones welcomed the announcement of an ultra-low emission zone - but urged the mayor to move much more quickly.
"This is excellent news for Londoners' health, but leaving it as a project for the next Mayor to deliver is a way of ducking responsibility for the problems we're facing now. We have argued for years that the Mayor's list of little measures is inadequate and that an ultra low emission zone was essential.
"It's already too late for our breaking the European legal limits, but if we are to clean up London's dirty air we need this zone now, with a zero emission target. I urge the Mayor to be brave, drop his planned backward steps on the 2015 measures and make the big changes happen by the end of this year."
– Jenny Jones, Green Party member of the London Assembly.
Advertisement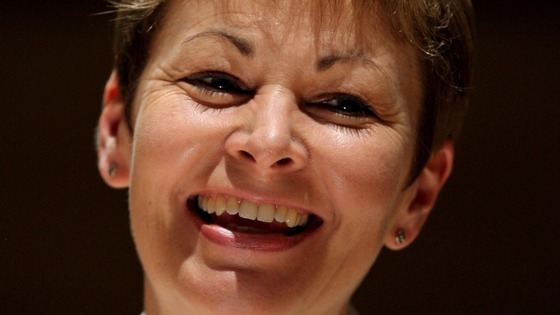 Caroline Lucas is standing down as leader of the Green Party. Ms Lucas - who was elected as the party's first MP in 2010 - said she would step down in September at the end of her second, two-year term as leader.
"We're lucky to have a wealth of capability and experience in our party. Now feels like the right time to step aside, to allow more of that ability to come forward and help the party to grow," she said in a statement on the party's website.
Election Results
Election Results
The following graphs indicate the results as they stand for the London-wide assembly members.
Counting has only begun for a handful of constituencies.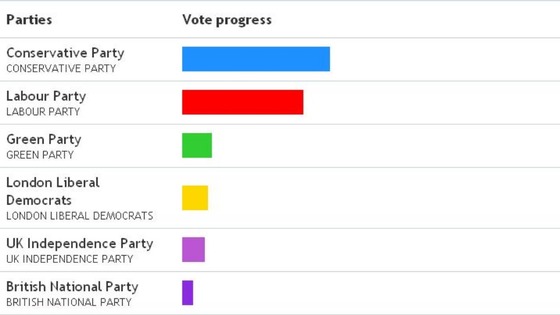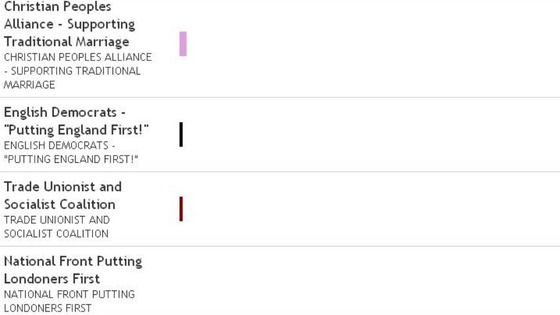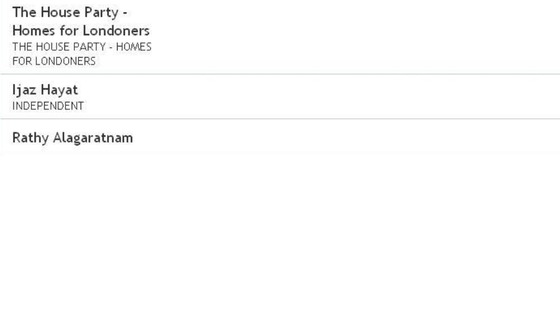 Back to top