Wrestler Hulk Hogan squeezed his way onto the Thames cable car yesterday as he made his way to the WrestleMania Revenge Tour. The event features WWE World Heavyweight Champion Daniel Bryan, John, Cena and Randy Orton.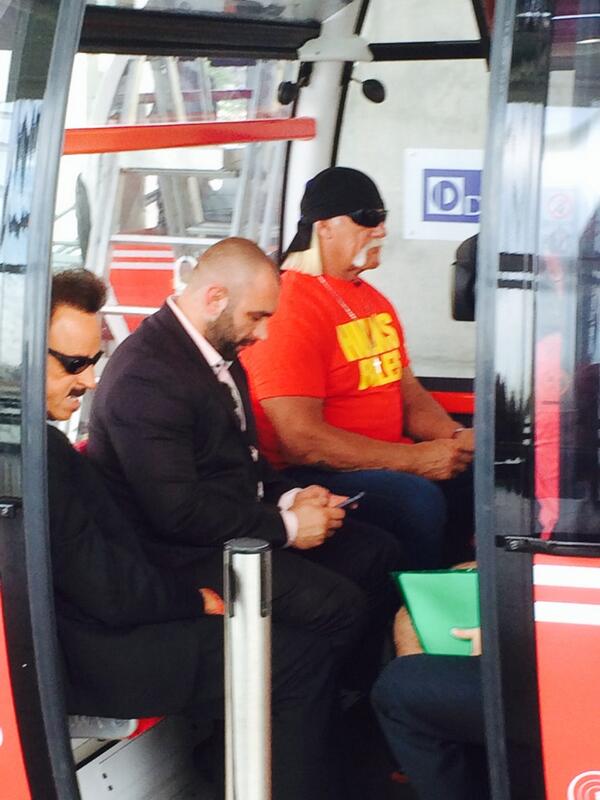 A huge fire that destroyed a motorcycle repair workshop in Greenwich- closing the Blackwall tunnel - has now been put out.
London Fire Brigade sent six fire engines and 35 firefighters to the scene to tackle the blaze. They said crews will stay on site overnight trying to cool down gas cylinders that became overheated and risked exploding.
No one was injured in the incident.
The fire in #Greenwich nr the #Blackwall tunnel has been extinguished. Crews will be there 'til the morning cooling down gas cylinders.
Advertisement
The Blackwall Tunnel has now re-opened, but TfL say there may be still be further closures on the southbound carriageway.
Breaking News N/B A102 closures are being removed & Blackwall Tunnel has reopened,due to sheer weight of traffic S/B will close occasionally
A large fire at a motorbike workshop is still being tackled by firefighters. London Fire brigade say 6 fire engines are still at the scene and they are trying to cool down gas cylinders that can explode when exposed to heat.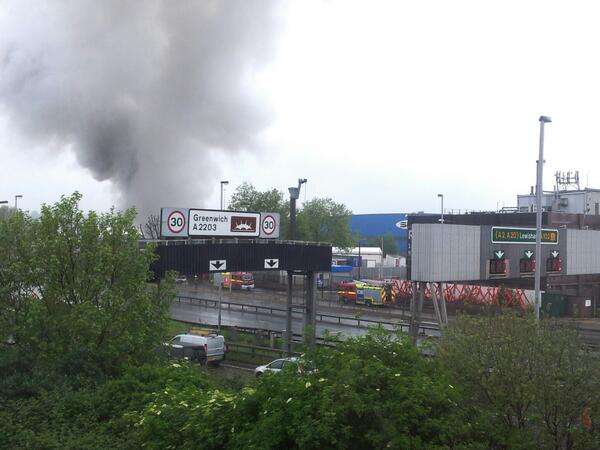 Drivers are being advised to avoid the Blackwall Tunnel after a fire erupted at a nearby workshop that is still being tackled by firefighters.
The tunnel is currently closed northbound.
London Fire Brigade said they had set up a hazard zone around the fire and would be on site all day. The fire is being brought under control but there are still concerns cylinders at the workshop could explode.
Police are asking for information after a motorcyclist was killed last night in a crash on the A2 in Greenwich.The bike collided with the central reservation close to the Kidbrooke interchange, on the Kent-bound carriageway just before 17.30 yesterday evening.
The 42 year old motorcyclist, from Sevenoaks, was pronounced dead at the scene. It is not thought he hit any other vehicles before the crash.
Both carriageways of the A2 were closed following the collision but have now re-opened.
Advertisement
A 16-year-old girl - who sometimes refers to herself as 'Matthew' - has gone missing in South London. Aphrael Heightley was last seen on Tuesday morning leaving her home in Plumstead.
Aphrael has short black hair and has two piercings on her lips. She may also be wearing her black thick rimmed glasses. Police say she is known to travel across the country and has she has previously been to Derbyshire, Kent and Leicestershire as well as a number of locations across London.
Any information to the Missing Person Unit at Greenwich on 101.
As you'll know by now, London is set to be hotter than Ibiza this weekend. But the sun has already started shining and Londoners are making the most of it - including this group in Greenwich. They had a picnic this lunchtime in a parking space in Greenwich.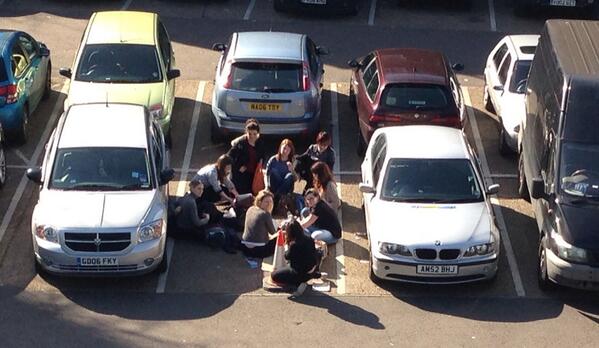 They even used a traffic cone to help keep cars out. Is this the worst place to have a picnic?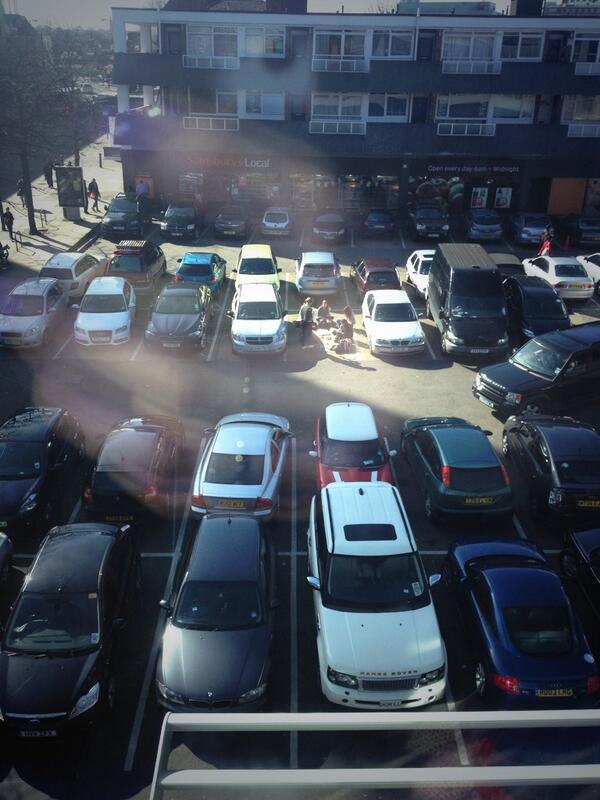 More than 40 pantomime horses are expected to take part in an annual race today in Greenwich.
At 11am there is a pre-race event at Devonport House on King William Walk.
There will be appearances from EastEnders cast members and a Queen Elizabeth II lookalike!
A couple who sexually exploited Polish women at brothels run from a Greenwich call centre will be sentenced tomorrow. Kamil Niewiadomski and Ewa Nosal posted adverts for escorts on a Polish website. When applicants came to work for the pair, their photos were posted on adult services websites here.
Niewiadomski also fined victims £10 if they were late or a client walked out. Officers investigated the pair after several victims rang their hotline.
Detectives recovered almost 50 identity cards for Polish men and women at their house, suggesting all had been exploited or worked for the pair.
Police believe there may be many more victims.
Nosal and Niewiadomski both pleaded guilty to controlling prostitution for gain at Southwark Crown Court on 11 October . Niewiadomski also pleaded guilty to doing an act tending and intended to pervert the course of public justice.
Load more updates