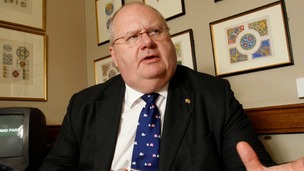 Communities Secretary Eric Pickles has apologised after wrongly pinpointing Hackney as the worst planning authority, in a Commons debate.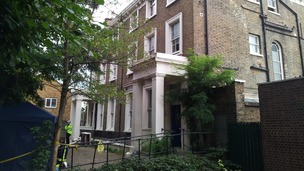 One man who jumped about 25ft from a window to escape is in a critical condition in hospital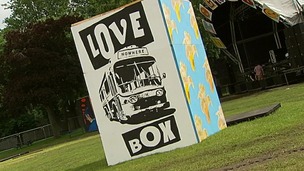 Victoria Park is set to come alive this weekend, as London dance duo Groove Armada take to the stage at the Lovebox Festival.
Live updates
London social worker appointed as Government chief
A social worker from London has been appointed by the Education Secretary as the first Chief Social Worker for children and families in England.
Isabelle Trowler has been credited with transforming children's services in the inner-London borough of Hackney.
The creation of an office of Chief Social Worker was a key recommendation of the 2011 Munro Report into child protection, commissioned by the Government in the wake of a series of high-profile cases including the death of Baby P (Peter Connolly) in Haringey.
Michael Gove has also announced a new fast-track scheme designed to attract top graduates into the profession.
Stik garage art to be sold
Pogo cafe defends street art sale
The cafe which owned a garage door, which had a painting by the street artist Stik, has defended its decision to sell it. Alan Barrigus from the cafe said the door needed to be changed because it was broken.
Advertisement
Stik garage art to be sold
Should this garage door be sold?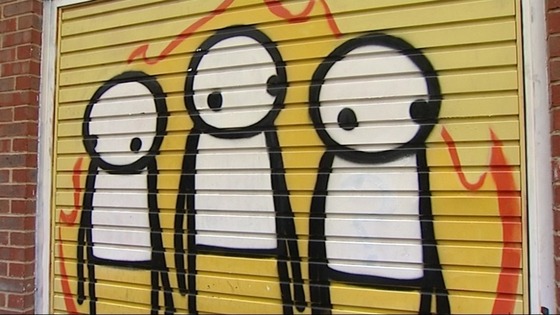 A Hackney garage door with a painting by the street artist Stik has been taken down and has been bought by art dealer Andrew Lamberty. The work known as 'London Riots' was painted in 2011 on the door of the garage which belongs to a vegan community cafe called Pogo.
The cafe wants the money to keep its community activites running. However, some art lovers have criticised the sale, saying the artwork was intended to be seen by people in the street, not going on display in a gallery.
Police search for missing Hackney teenager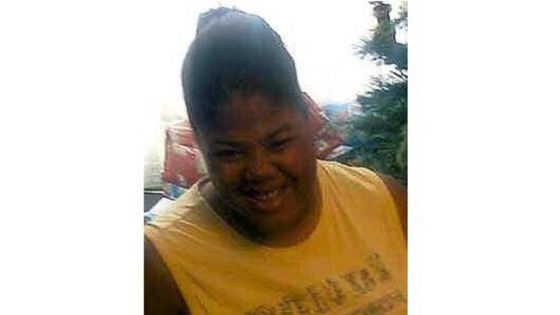 The Metropolitan Police is appealing for help to find a missing 15 year-old girl from Hackney.
Tia Malone was last seen on Thursday 2 May when she visited her grandmother's house. She was wearing her school uniform at the time.
Anyone who has seen Tia is asked to contact Hackney police via 101.
Met Police pay damages to 'Good Samaritan' of London riots
The Met Police is to pay substantial undisclosed damages to a 'Good Samaritan' who helped vulnerable people caught up in the London riots in 2011 whose photo was wrongly used in 'wanted' posters.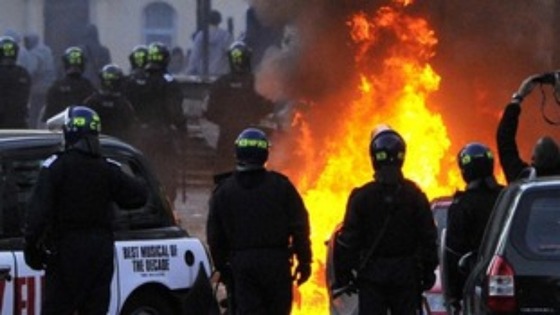 London's High Court heard Leslie Austin, who works in housing services in the east London borough of Hackney was commended and thanked by individual police officers throughout the night of 8th August 2011.
The help Mr Austin gave to others included rescuing people who appeared to be trapped in a building close to a car which had been set alight, escorted a distressed elderly woman away from the riots home safely and removed debris from around a bus, enabling the driver to continue the journey.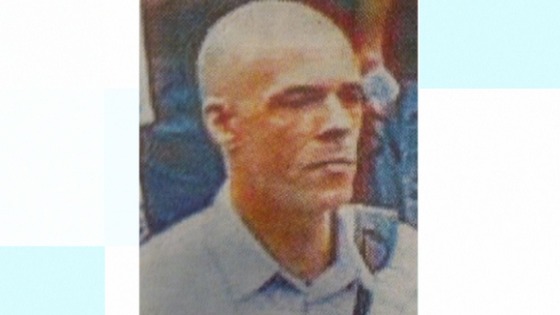 So 'Good Samaritan' who has carried out much volunteer work within the community was shocked when he found his photo on a poster with the words 'Operation Withern Identity Sought' given by police to local businesses for display.
Police are appealing for witnesses to a stabbing in Hackney.
They were called out to Upper Clapton Road at midday on Monday and found a 27-year-old man suffering from a single stab wound outside Clapton Newsagents.
He is now in a stable condition in hospital.
No arrests have been made in connection with the attack.
Detective Sergeant Paul Ridley from Hackney's Violent Crime Unit said: "This attack occurred in broad daylight in an extremely busy area. I am confident that there are people who would have witnessed elements of the attack."
Advertisement
Council worker faces terrorism charges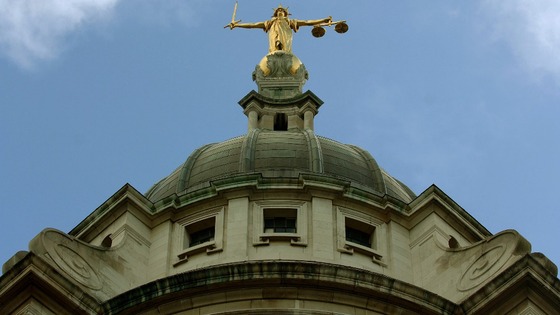 A council worker today admitted having 300 computer discs of terrorist material in his car and home.
London Borough of Hackney revenue officer Khalid Baqa, 48, had one of the discs in his office computer, the Old Bailey heard.
Baqa, of Priory Road, Barking, pleaded guilty to two offences of disseminating terrorist publications. A further seven offences of having material likely to be useful in terrorism were ordered to lie on file.Baqa was remanded in custody for sentencing on April 26.
The court heard the discs included al Qaida's Inspire magazine, 39 Ways to Support and Participate in Jihad and 42 Ways to Support Jihad by Anwar al-Awlaki.
The charges related to between April and July last year when Baqa was arrested in a sweep of suspects before the Olympics in east London.
Andrew Hall QC, defending, said Baqa was storing the material for someone else but was reckless as to whether it would then be distributed.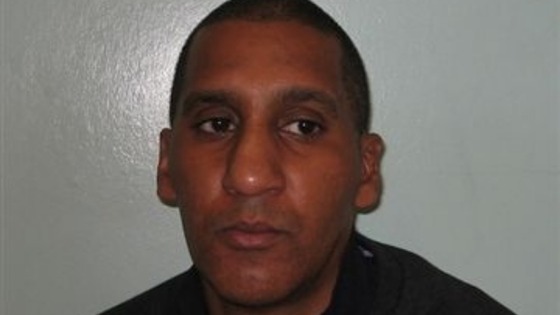 Police are asking for help in finding a 44-year-old man, who's wanted on recall to prison.
Claudius Francis was released after serving a sentence for burglary. But, he's since broken his curfew conditions, and has not been seen since.
Officers would also like to speak to Claudius Francis in connection with a burglary.
He has links to Waltham Forest, Haringey and Hackney.Anyone with any information is asked to contact Waltham Forest Police on 101. If you wish to remain anonymous, then please call Crimestoppers on 0800 555 111.
Perri inspires next generation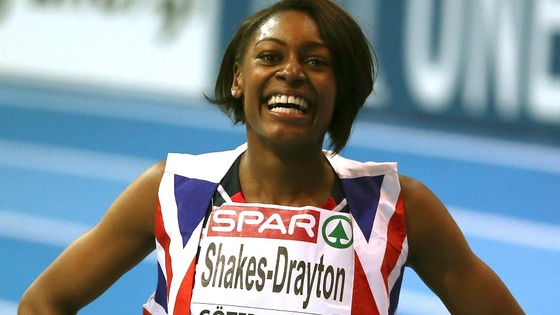 Olympic athlete Perri Shakes-Drayton is hoping to inspire the next generation when she visits pupils in her home borough of Hackney.
Perri will speak to and train with young hopefuls from Stoke Newington and Cardinal Pole schools, leading a training session in preparation for the London Youth Games.
More than 20,000 young people across London will compete, with the best going on to take part at a national level in the School Games.
Kathy Burke supports care theatre
Kathy Burke supports care theatre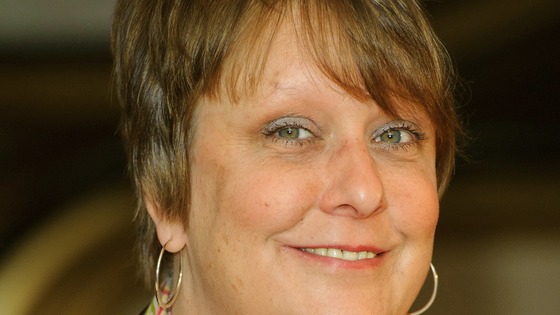 Kathy Burke is supporting a new theatre charity set up to help vulnerable young people.
She's hosting a fundraising event to raise money for The Big House Theatre Company.
The Big House Theatre will be based at Hackney Down studios in East London and is targeted at young people who have been through the care system.
It's the brainchild of former Coronation Street actor Maggie Norris, who spent the last five years doing a series of theatre projects with prisoners and ex-offenders.
She said: "When I went into jails I realised that a staggering number of prisoners had been through the care system. Young people who come out of it aged just 16 are forced into an independent life and often flounder -
which is why they are massively over-represented in unemployment, homelessness, teenage parenthood, and in the prison population. At the Big House, we aim to give these young people the confidence to turn their lives around."
For more about the Big House, see their website here
Load more updates
Back to top