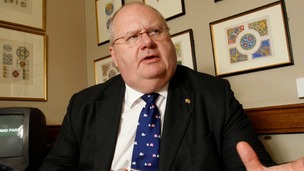 Communities Secretary Eric Pickles has apologised after wrongly pinpointing Hackney as the worst planning authority, in a Commons debate.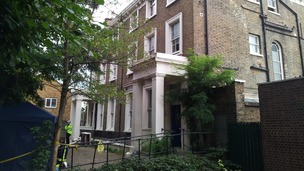 One man who jumped about 25ft from a window to escape is in a critical condition in hospital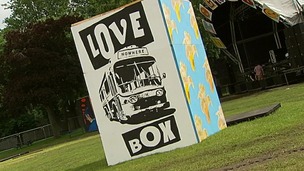 Victoria Park is set to come alive this weekend, as London dance duo Groove Armada take to the stage at the Lovebox Festival.
Live updates
A murder investigation has been launched after a stabbing in Hackney. Police were called shortly after 11:30 this morning. The man, believed to be in his 20s, was taken to an east London hospital where he was later pronounced dead. Officers are awaiting formal identification.
A teenager has been stabbed while walking with his mother in Hackney. The 16-year-old victim was surrounded by a group of young men, while another rode up behind him on a bike in Murray Grove and stabbed him in the back.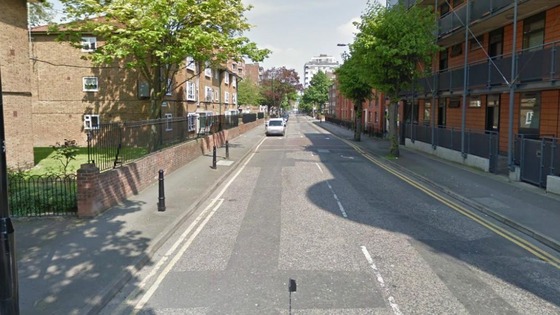 The suspect riding the bike is described as a black male, aged about 17 and of a tall, slim build. He was riding a Barclays hire bike and was wearing a dark tracksuit with the hood pulled up.
Advertisement
Terrace demolition begins
Residents of a block of flats in east London have been told they won't be allowed back into the building before it's torn down. On Friday night fire-fighters were called after cracks appeared on the outside of the building on Amhurst Road in Hackney.
Eight people were then forced to leave their homes, which are now due to be demolished. Dan Hewitt has been at the scene.
Terrace demolition begins
The demolition of part of an east London terrace is due to get underway today after cracks in the building were spotted over the weekend.
Officials are hoping to save four flats and a restaurant in another section of the structure, but one other restaurant and three flats will be knocked down first.
Terrace demolition begins
Tenants living in a terrace in Hackney earmarked for emergency demolition after large cracks appeared in it, may have had a reprieve.
It had been feared that eight people would lose their homes and two businesses would have to shut after the building was declared 'incredibly unstable' on Friday night. But now, there could be some good news for the residents who have been made temporarily homeless.
Toby Sadler reports.
Terrace demolition begins
Andrew Sissions from Hackney Council tells ITV London that the properties on Amhurst Road were deemed to be so dangerous that they had to pull people out of a restaurant in the middle of their meals.
Advertisement
Terrace demolition begins
A restaurant which has been forced to close after a member of the public spotted cracks in its premises has posted a picture of the scene today: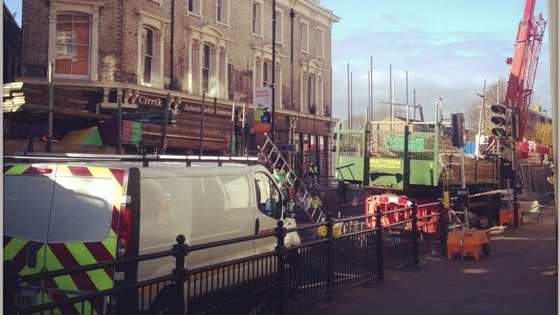 Terrace demolition begins
Amhurst Road will remain closed today and into the early part of next week as demolition work continues on a terrace which has been deemed unsafe.
Bus routes are affected and motorists are advised to avoid the area due to heavy congestion.
The London Overground is continuing to operate from Hackney Central as normal.
Hackney Council are advising people to check the TFL website for updated transport information.
Terrace demolition begins
A large section of Amhurst Road in Hackney is still closed today as work continues on the demolition of a terrace which has been deemed as unsafe after cracks appeared in its walls.
Hackney council say scaffolding is being erected today ahead of the demolition of a section of the building.
Contractors are due to enter three flats and the Raw Duck restaurant tomorrow with the aim of retrieving the belongings of those affected.
Once the first section is demolished, officials say an assessment will be carried out to determine whether the rest of the terrace, which houses four more flats and the Cirrick restaurant, can be saved.
Terrace demolition begins
A spokesman for Hackney Council has confirmed that demolition work on Amhurst Road is due to take place tomorrow morning.
Load more updates
Back to top