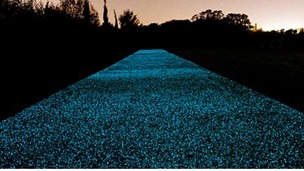 A whole new spray-on approach to lighting up a city.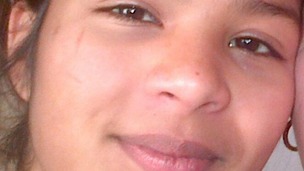 13-year-old Danielle Rodriguez was last seen on Monday afternoon, just after 5pm.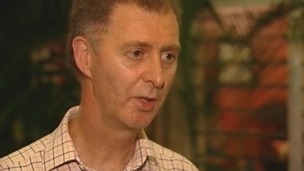 The diplomat, who lost the sight in his left eye after being robbed, has said he will take up a post in Bermuda.
Live updates
Residents have welcomed plans to replace the Hammersmith flyover with an underground tunnel, according to the Evening Standard.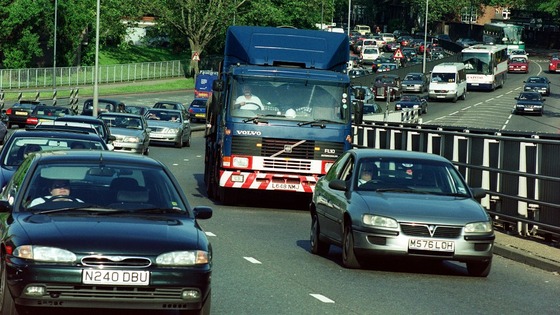 The newspaper reported that the proposal could see a tunnel running beneath the existing A4 from the Hogarth roundabout to Earl's Court with north-south links in a bid to ease congestion, reconnect the town centre with the river and regenerate the area.
However, residents urged caution against allowing developers free rein. Rosemary Pettit, chairwoman of the Hammersmith Society said: "It needs to be clear this is not a golden opportunity for developers to make hay at the expense of Hammersmith."
A Tube passenger temporarily lost his hearing after being assaulted at Hammersmith Underground station. The attack happened around 6:20pm on Wednesday, 4 September in the ticket hall. Police have released images of a man they want to speak to.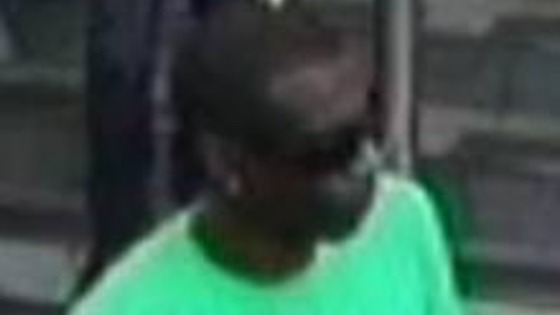 Detective Constable Eloise Lock said: "The 43-year-old victim was queuing up behind a man at the ticket office. The man wasn't paying attention, so when the window became free, the victim gently tapped him on the shoulder.
"The man reacted aggressively before hitting the victim around the left hand side of his face, causing him to fall to the floor."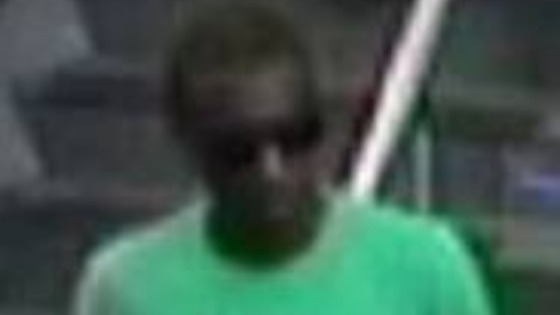 Anyone with information can call British Transport Police on 0800 40 50 40, or text 61016.
Advertisement
Hammersmith flyover closures
Our overriding focus when planning these essential works has been to keep disruption to a minimum.

We are committed to completing them as quickly and efficiently as possible and will keep the local community and road users informed of progress as we work to deliver these vital improvements.
– Dana Skelley, Transport for London
Hammersmith flyover closures
The Hammersmith flyover will close some weekends next summer to finish off repair work. Before that, night-time lane closures will come into force next month for the final phase of maintenance work.
In December 2011 engineers found some steel cables had deteriorated due to corrosion caused by water seeping into the structure
That led to its initial temporary closure the same year and urgent strengthening work, allowing the flyover to fully reopen to traffic in May 2012
Apollo gets expensive facelift
The renovation of the Hammersmith Apollo was overseen by award-winning architects Foster Wilson - and the venue will reopen for the first time on Saturday 7th September.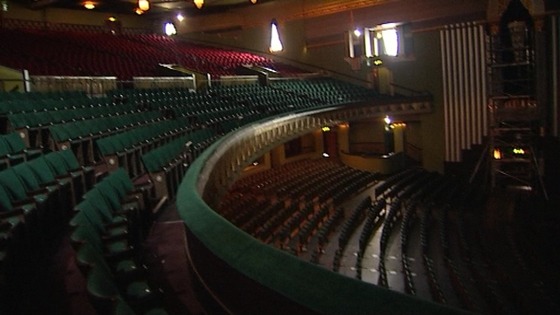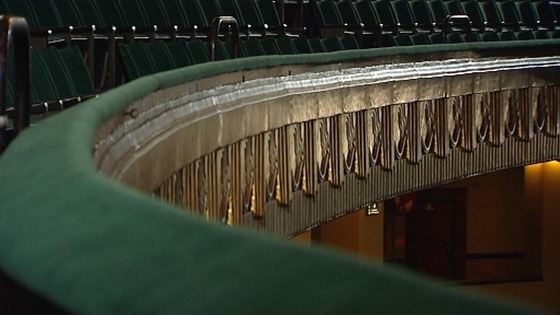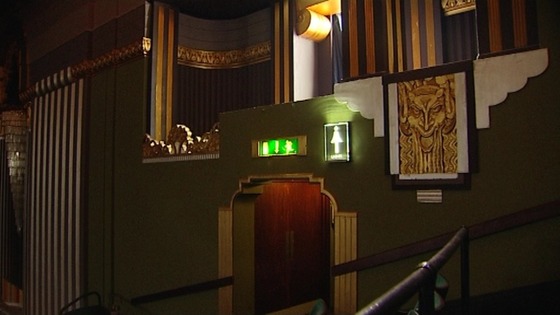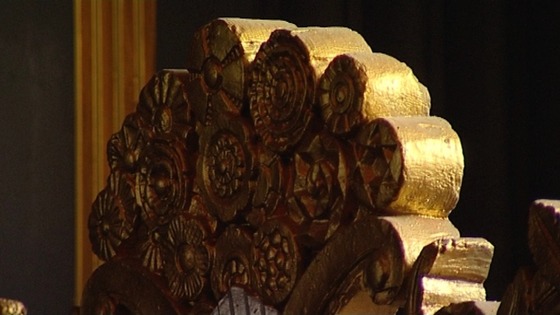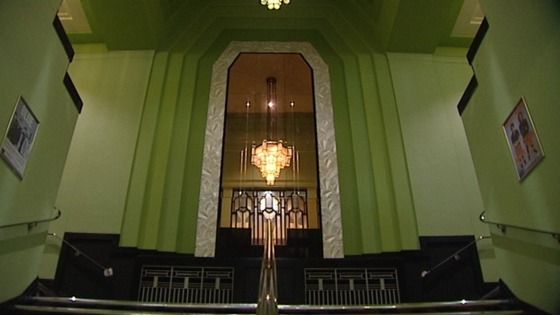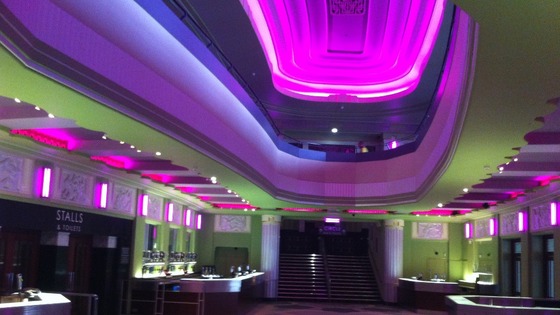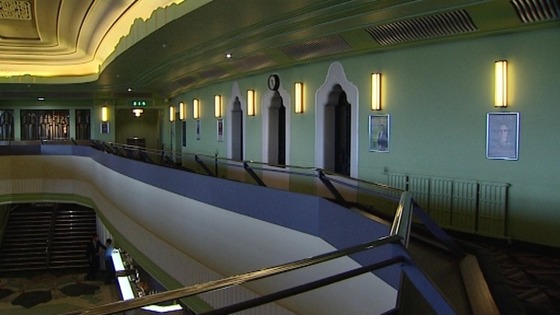 Apollo gets expensive facelift
In 1962, the building was renamed the Hammersmith Odeon - and started playing host to legendary acts such as The Beatles, The Rolling Stones and Bob Marley.
The video below shows David Bowie performing there in 1973.
Advertisement
Apollo gets expensive facelift
The music and comedy venue now known as the Hammersmith Apollo originally opened in 1932 as the Gaumont Palace cinema.
It was designed in the Art Deco style by renowned theatre architect Robert Cromie - and is considered one of the UK's biggest and best-preserved Art Deco super cinemas.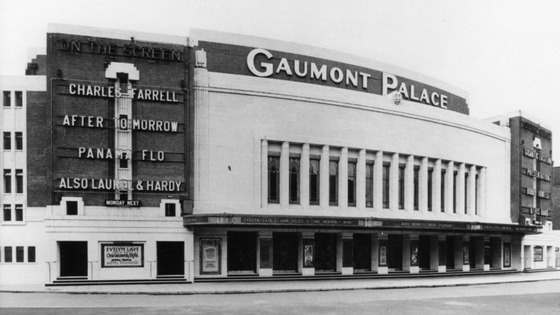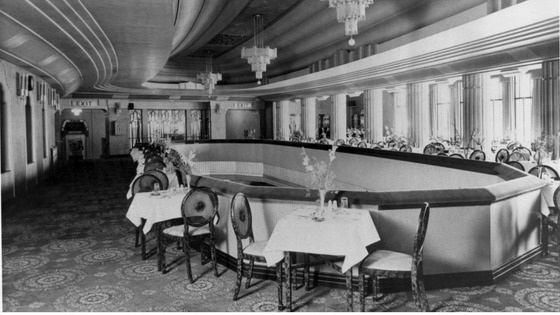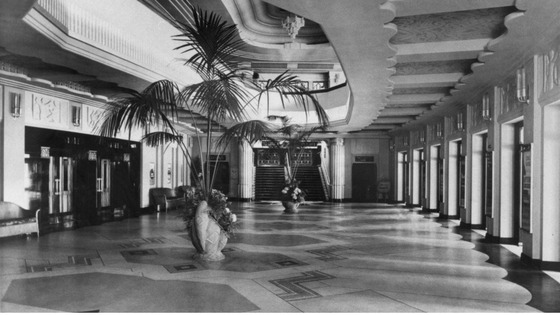 Apollo gets expensive facelift
The Hammersmith Apollo is set to re-open following a multi-million pound restoration programme.
The owners of the Grade II* listed building say that it has been restored it to its 1930s Art Deco glory.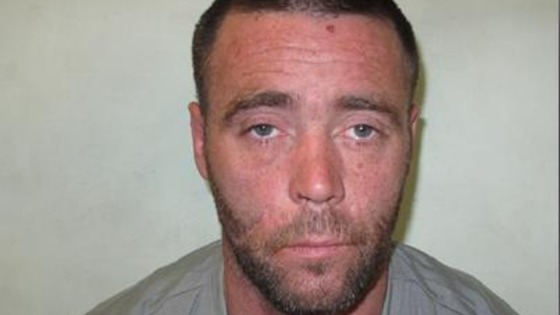 A man has been jailed for a string of burglaries targeting elderly and disabled victims, some as old as 92.
John Connors was sentenced to eight years in prison at Isleworth Crown Court. He was found guilty of eleven offences in total across the East Acton and Hammersmith areas.
Mr Connors would trick his way into his victims' homes pretending to be from the 'water board', then distract them while he stole valuables and cash. Many of his victims were pensioners aged over 75 suffering from physical disabilities, including blindness.
Detective Constable Andy Griffin said Connors was a "career criminal" who "preyed" on vulnerable victims.
Another £60 million will be spent upgrading the Hammersmith Flyover, less than two years after it was closed for emergency repairs because it was at risk of collapse.
Work on the 52-year-old structure will start in October.
It means at least £70 million being spent on keeping the flyover standing.
Load more updates
Back to top