Former Eurovision contestant Ronnie Carroll died on April 13, four weeks before the election.
Read the full story ›
A train filled with smoke ground to a halt in a tunnel in north London today after developing a fault. The East Midlands Trains service which was destined for St Pancras got as far as West Hampstead when a passenger activated the alarm.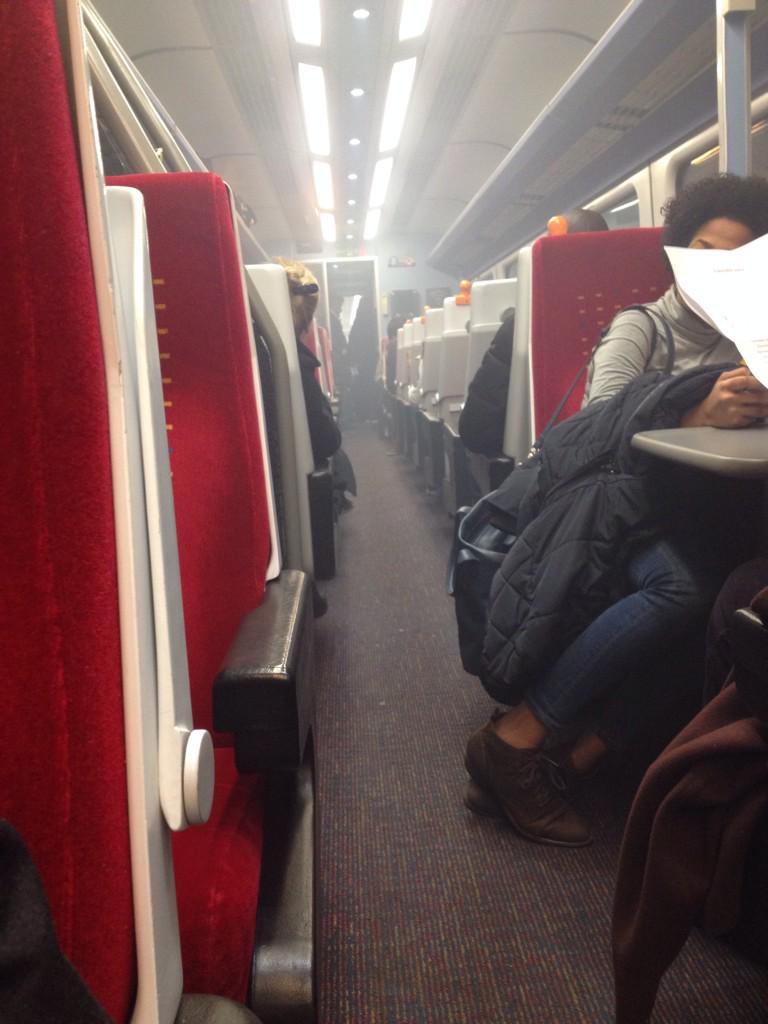 Speaking to the Evening Standard, one passenger said some people began crying:
The smoke was thick and strong and we had people coughing - I'm sure a few people are feeling decidedly dodgy now. I've still got a headache.
– Robin Johnston, passenger
East Midlands Trains said there was no danger to passengers:
All passengers were kept safe at all times. Engineers attended the train and staff kept passengers updated. The service resumed at around 14.10 and continued on to London St Pancras. The train is now in our depot being examined.
– East Midlands Trains
Advertisement
What began as a frantic search for a woman reported to be screaming on Hampstead Heath turned out to be nothing more than a couple getting intimate.
The Met Police helicopter was called to north London last night, after reports of a possible attack.
I99 has just briefly assisted @mpscamden search for a female heard screaming on Hamstead Heath. Courting couple located, safe and well!...
But after a ground and air search police say the only thing they found was a 'courting couple' who were safe and well.
@mpsinthesky @mpscamden I'm surprised you didn't find a couple of foxes having an intimate moment - often sound like women screaming!
@jamesvertigan That's true, we do see many foxes at night but always treat such calls as genuine until proven otherwise :)
Juliette D'Souza persuaded 11 susceptible people to hand her £1 million to cure terminal illnesses and help disabilities.
Read the full story ›
Advertisement
Police are appealing for help in finding a man who has gone missing from hospital.
64-year-old Hassan Hashami was last seen on Wednesday morning at the Royal Free Hospital in Hampstead.
He is described as white, approx 6ft tall with blonde balding hair and was wearing a black Ralph Lauren Jacket, black trousers and black shoes.
Officers are concerned for his safety and wellbeing as he requires medication.
A Guardian investigation has uncovered that a third of the mansions on one of London's most expensive roads are standing empty, including several huge houses that have fallen into ruin after standing vacant for a quarter of a century.
The newspaper's investigation found that there are an estimated £350m worth of vacant properties in London's so-called London's "Billionaires Row", The Bishop's Avenue in Hampstead, North London.
The empty buildings include a row of 10 mansions worth £73m which have remained vacant unused they were bought in the 1990s reportedly on behalf of members of the Saudi royal family.
10 properties were put up for sale one of London's most exclusive, and expensive, streets by members of the Saudi Arabian royal family. The Evening Standard reports the huge homes in The Bishops Avenue in Hampstead were sold by an investment company for £80 million. Some have never been lived in.
Past residents on the street are though tot have included Bernie Ecclestone, Ringo Starr and Joan Collins.
Load more updates