Residents of Hampstead Garden Suburb face being given football-style yellow and red cards for making too much noise in their back gardens. The Hampstead Garden Suburb Residents' Association is launching a crackdown on noisy lawnmowers and leaf blowers and hopes to persuade residents to use manual tools which do not make as much noise.
Secretary Gary Shaw said: 'Noise problems have grown in recent years and it has made it difficult for residents to relax or work. We can't impose anything on people but we hope to nudge them into recognising noise can be very disturbing and point them the right way.'
The suburb, which was partly designed by the renowned architect Sir Edwin Lutyens, is home to a large number of celebrities including Hugh Laurie, Jonathan Ross and Harry Styles.
Residents in part of north London are having their feathers ruffled by an aggressive newcomer - a peacock.
Read the full story ›
Advertisement
A man has been jailed for seven years for raping a woman after she fell asleep on a night bus in Hampstead
Read the full story ›
Former Eurovision contestant Ronnie Carroll died on April 13, four weeks before the election.
Read the full story ›
A train filled with smoke ground to a halt in a tunnel in north London today after developing a fault. The East Midlands Trains service which was destined for St Pancras got as far as West Hampstead when a passenger activated the alarm.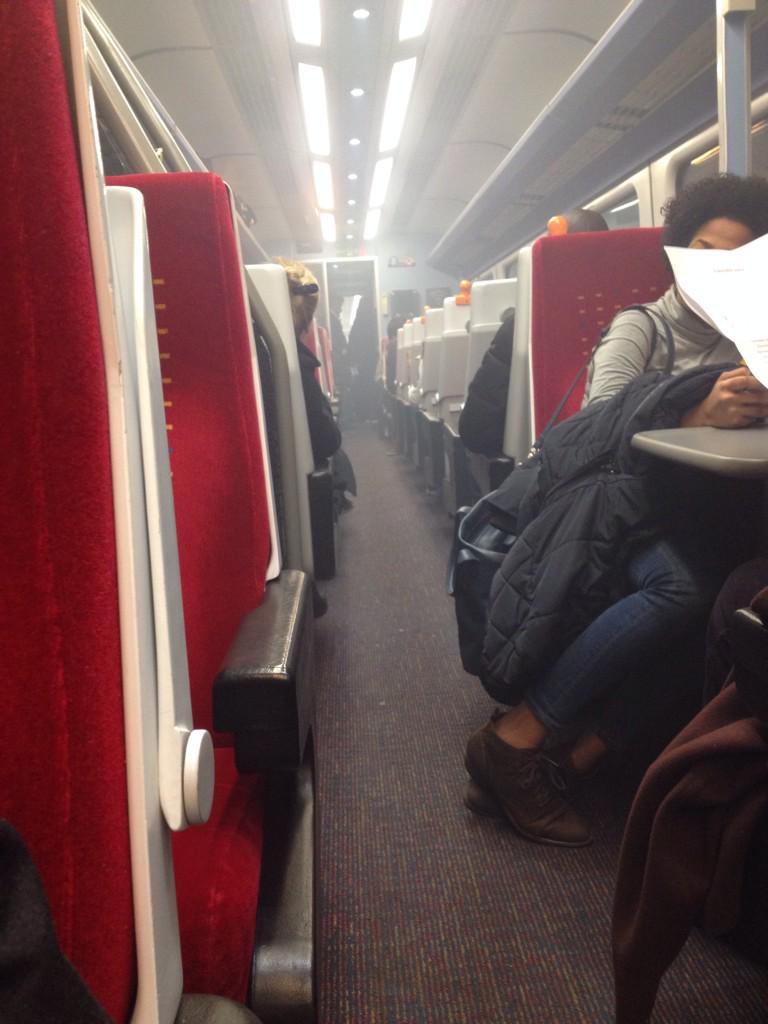 Speaking to the Evening Standard, one passenger said some people began crying:
The smoke was thick and strong and we had people coughing - I'm sure a few people are feeling decidedly dodgy now. I've still got a headache.
– Robin Johnston, passenger
East Midlands Trains said there was no danger to passengers:
All passengers were kept safe at all times. Engineers attended the train and staff kept passengers updated. The service resumed at around 14.10 and continued on to London St Pancras. The train is now in our depot being examined.
– East Midlands Trains
Advertisement
What began as a frantic search for a woman reported to be screaming on Hampstead Heath turned out to be nothing more than a couple getting intimate.
The Met Police helicopter was called to north London last night, after reports of a possible attack.
I99 has just briefly assisted @mpscamden search for a female heard screaming on Hamstead Heath. Courting couple located, safe and well!...
But after a ground and air search police say the only thing they found was a 'courting couple' who were safe and well.
@mpsinthesky @mpscamden I'm surprised you didn't find a couple of foxes having an intimate moment - often sound like women screaming!
@jamesvertigan That's true, we do see many foxes at night but always treat such calls as genuine until proven otherwise :)
Juliette D'Souza persuaded 11 susceptible people to hand her £1 million to cure terminal illnesses and help disabilities.
Read the full story ›
Police are appealing for help in finding a man who has gone missing from hospital.
64-year-old Hassan Hashami was last seen on Wednesday morning at the Royal Free Hospital in Hampstead.
He is described as white, approx 6ft tall with blonde balding hair and was wearing a black Ralph Lauren Jacket, black trousers and black shoes.
Officers are concerned for his safety and wellbeing as he requires medication.
Load more updates