The mother of missing 14 year-old Alice Gross has sent a video message to her daughter appealing for her to come home. Alice has been missing from her home in Hanwell for a week and police say they do not know whether she has been a victim of a crime or has gone off voluntarily. Her family are very worried as she has been diagnosed with anorexia.
In the message, Rosalind Hodgkiss said her family missed her and wanted her to come home: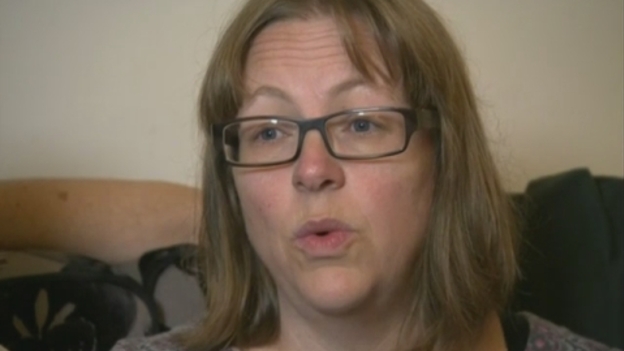 The Met Police has released CCTV footage of 14 year-old Alice Gross who has been missing for a week. The video was taken as she walked along the towpath next to the Grand Union Canal near Brentford Lock on the afternoon of August 28th.
Police have also found her bag which was found on a towpath next to the River Brent. They are appealing for anyone who remembers seeing her on August 28th to come forward. They also want to talk to anyone who befriended Alice at a song-writing workshop at the Camden Roundhouse last month.
You can watch the CCTV footage here: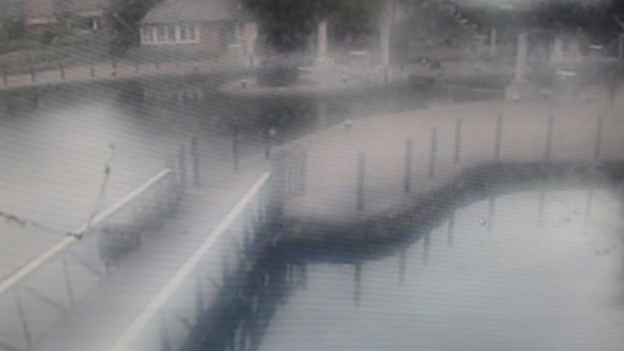 Advertisement
Homicide and Major Crime Command are now leading on the investigation into the disappearance of 14-year-old Alice Gross due to the high risk nature and concerns for Alice's welfare.
New CCTV leads today confirmed the last sighting of Alice- showing her walking alone on the Grand Union Canal tow path the day she vanished.
The investigation will continue to be supported by officers from Ealing.
The investigation into the disappearance of 14-year-old Alice Gross continues as new CCTV leads confirm the last sighting of Alice was on a canal tow path heading towards Kew.
Alice was last seen by her family at 13:00 on Thursday August 28 when she left her home address in Hanwell. She told her family she would be home that evening, but she did not return.
She was captured on CCTV at 14:23 walking alone on the Grand Union Canal tow path in the vicinity of the Holiday Inn at Brentford Lock, heading in the direction of the River Thames.
When last seen, she was wearing dark blue jeans and a dark green lacy cardigan. She was carrying a dark rucksack and may have been wearing denim blue 'Vans' shoes and tartan-framed spectacles.
Officers continue to conduct extensive enquires, including searches and house-to-house enquiries.
Anyone who has seen Alice or has any information should call the Incident Room on 020 8358 0100 or Ealing Missing Persons Unit on 020 8246 1018 or 101. Alternatively call the charity Missing People on 116000.
The parents of a missing 14-year-old girl have made an emotional appeal for her to return as detectives continue their investigation into her disappearance.
Jose Gross and Rosalind Hodgkiss, speaking at the family home, have urged their daughter Alice Gross to make contact.
Officers have confirmed that a line of enquiry centres on a song-writing workshop attended by Alice Gross in Camden last month.
A family from Hanwell is appealing for help to find Alice Gross, a 14-year-old who's been missing from her home since Thursday. Police say they're growing increasingly concerned for the wellbeing of the teenager, who has health issues.
Her parents' appeal has been taken up by several celebrities on Twitter, the appeal being retweeted by Graham Norton and Jonathan Ross, amongst hundreds of others.
Advertisement
Year 6 Oaklands pupil Shanade Sharma died unexpectedly of PVL staphylococcal aureuspneumonia and influenza B in December last year.
Headteacher Sash Hamidi says Shanade's family have fully supported the album project and have felt proud that the world can get to know about their special girl. Her younger brother Nashawn is still at the school.
Headteacher Sash Hamidi said,
"Shanade was a girl known by so many at Oaklands for her warmth, her smile and her bubbly personality. Her death affected us all and it was hard to see how to move forwards.
The music album has presented us with a way to do this. All the children singing songs from years gone by, coming together in an album creating a lasting legacy.
For Michele to lead this and take this further by working with Shanade's friends to write a song – Forever Young – to ensure Shanade's memory lasts forever, is something that has helped us all come to terms with such a tragedy. Music truly can help to heal the soul."
The Magic Numbers' Michele Stodart explains why she believes music was such a good way for the children to deal with the loss of their school friend.
Here are the songs as they will appear on the album:
1- Tender – Blur (Y3)
2- Close To You – The Carpenters (Reception)
3- I Can See Clearly Now – Jimmy Cliff (Y1)
4- Under Pressure – Queen and David Bowie (Y4)
5- Everywhere – Fleetwood Mac (Y5)
6- Forever Young – Michele Stodart and Y6 (Y6)
7- Three Little Birds - Bob Marley (Y2)
8- Rock Around the Clock - Bill Haley (Y6)
9- Yakety Yak - The Coasters (Y4)
10- All You Need Is Love - The Beatles (Group Song)
Michele and the Ealing schoolchildren hard at work:
Load more updates