Live updates
Fatal Christmas food poisoning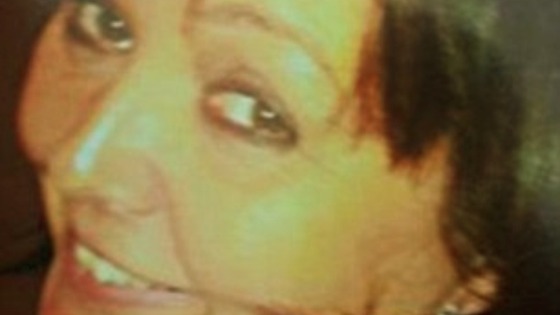 Fatal Christmas food poisoning
We are very sorry that to hear of this sad death and our thoughts are with the family at this time.

Havering Council is currently investigating a food poisoning outbreak along with the HPA.

Our initial findings indicate that this seems to be a serious but isolated incident and the venue is cooperating fully with the investigation.

Our officers conducted a second site visit yesterday to gather further evidence and statements from employees.
– Havering Council spokesperson
Advertisement
Fatal Christmas food poisoning
Our thoughts are with the family at this sad time. We have been working with Environmental Health Officers at Havering Council to identify the cause of illness and any links to food eaten at the venue.

The venue has been cooperating fully with our investigations.

Clostridium perfringens bacteria are the third most common cause of food poisoning in the UK and this mostly occurs in relation to red meat or poultry.

Indications suggest that this outbreak is an isolated event.
People become unwell on average after about 12 hours of eating food contaminated with Clostridium perfringens, with diarrhoea and abdominal pain being the main symptoms.

The illness generally lasts no more than a few days although vulnerable groups such as very young children, elderly people, and those with underlying health problems can be more seriously affected.

It is rare for a person to die as a direct result of food poisoning.
People who become unwell with symptoms of food poisoning are advised to drink plenty of fluids and take rest at home.

If symptoms are particularly severe or do not settle within two days then they should seek medical advice.
– Dr Deborah Turbitt, director of the Health Protection Agency's local Health Protection Unit
Fatal Christmas food poisoning
The Health Protection Agency (HPA) has been notified of an outbreak of food poisoning linked to an establishment in Havering. One person has died after being admitted to hospital.
Around 30 people have reported symptoms of gastrointestinal illness after eating at the venue on Christmas Day.
Laboratory testing has confirmed the presence of Clostridium perfringens bacteria in a number of samples submitted by those experiencing symptoms, including the patient who died.
Grandmother Dies From Rabies
An investigation is under way into how a woman suffering from rabies was reportedly turned away from a hospital Emergency Department.
The Health Protection Agency has confirmed a case of the potentially fatal disease in a patient bitten by a dog in South Asia.
The woman, believed to be a Grandmother in her 50s, is now being treated at London's Hospital for Tropical Diseases.
In a statement Dartford and Gravesham NHS Trust said:
"If a patient does present at hospital with vague symptoms a doctor is unlikely to consider rabies as a diagnosis unless the patient highlights wild animal contact in an at risk country. The hospital responded to the information supplied by the patient at the time."
Back to top