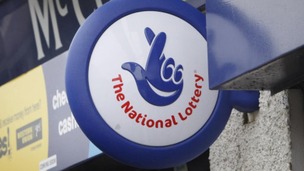 As the deadline for claiming a £64 million jackpot approaches, where should Hertfordshire's missing millionaire be looking for their ticket?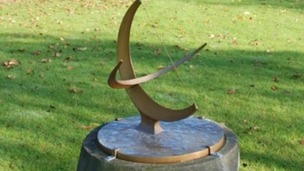 Two men have admitted stealing a Henry Moore sculpture from Hertfordshire worth half a million pounds.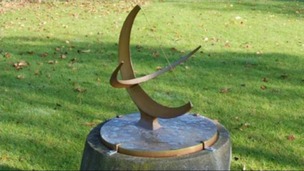 Moves to create new laws, to tackle the growing problem of metal theft, will take a step forward today.
Live updates
M1 reopens after lorry crash
John Lewis Lorry overturned on M1 causing chaos around Watford. John Lewis - Never Knowingly Overturned!
Avoid M1 around Junc 12-8 South Bound long delays due to the overturned lorry on the North Bound side and recovery in process #manandvan
M1 reopens after lorry crash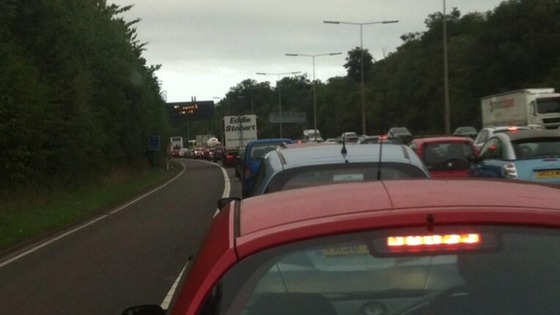 Advertisement
M1 reopens after lorry crash
HGV overturned M1 J8-9 North. C/way closed. As you can see recovery & clear up operation will take some time #M1J8 http://t.co/rdj7teUveV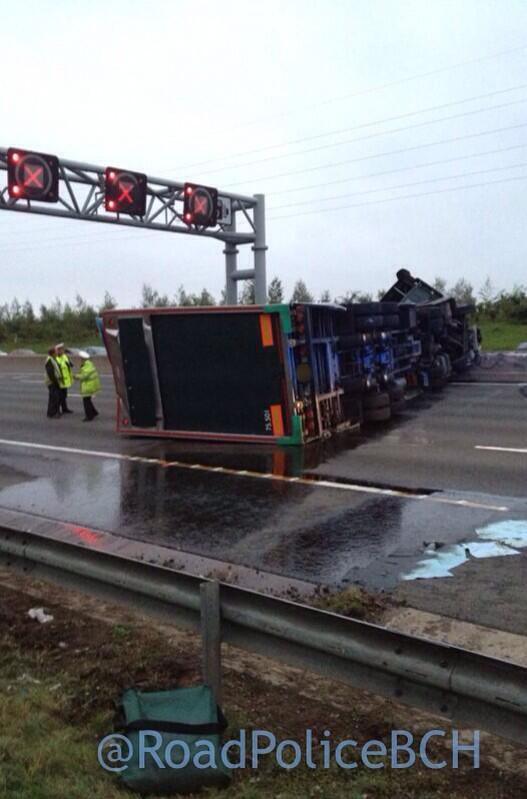 M1 reopens after lorry crash
Almost lost my flight because of a John Lewis lorry who crashed on M1. Luckily we manage to get a cab. Thanks #wizzair for waiting. Respect!
Expect long delays on M1 Northbound from London as Junctions 8 to 9 closed due to lorry overturn! Take alternate routes! @heart976news
Would like to thank the lorry that crashed northbound on m1! I'm now sitting in traffic!!! #gonnabelate
M1 reopens after lorry crash
Two miles before J9 northbound, the lorry overturned, landing in the central reservation. The vehicle is now back upright, but the clean up will still take some time. It's causing problems getting from London to Luton Airport.
M1 Northbound closed, queueing traffic due to the overturned lorry
Recovery work and fuel spillage between J8 / A414 (Hemel Hempstead) and J9 A5 (Redbourn)
Congestion on M1 to J6a M25
Source: Inrix
M1 reopens after lorry crash
@cjaaaay07 M1 remains closed reading a report from the HA we have no estimated time for it to reopen.
HA - Links from the M25 J21 to M1 J6A n/b are closed. The M1 out of London remains open up to J8 - A414 where traffic is being diverted off
Advertisement
M1 reopens after lorry crash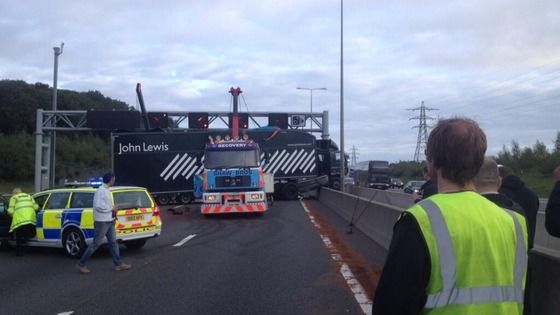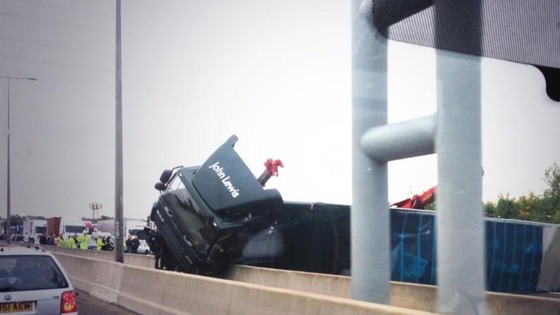 M1 reopens after lorry crash
Work to remove a lorry that crashed on the M1 earlier this morning is beginning. Images from the Highways Agency website show that recovery vehicles have arrived to life the lorry.
The road is not due to open until after this morning's rush-hour is over.
M1 reopens after lorry crash
A lorry has crashed on the M1 at Hemel Hempstead closing the road northbound between Junction 8 and 9. It is causing long delays with people travelling to Luton Airport badly affected.
All four lanes are closed with the vehicles cab resting on the central barrier.
The accident happened just after 6am, and delays are expected for the rest of the morning with the road not likely to reopen until after rush-hour.
A diversion is in place from J8 via A414, A4147, B487, A5183 to Redbourn, rejoining the M1 at J9.
Life for Amelia Arnold's murder
A man has been jailed for life for beating his teenage ex-girlfriend to death with a dumb-bell in the presence of their young daughter.
Jack Wall, 22, murdered Amelia Arnold, 19 on November 7 last year, after she ended their relationship following his "consistent and persistent" abuse.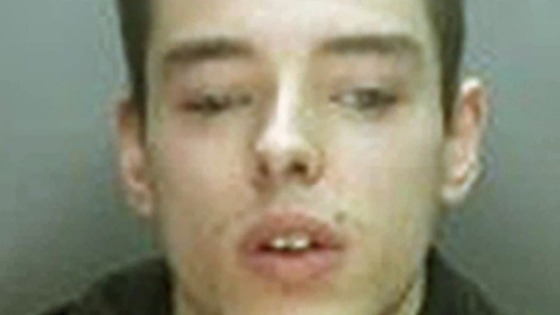 She was found in woodland four days after being reported missing. A post-mortem examination revealed she died as a result of head injuries.
Wall, of Hadrian's Walk, Stevenage, denied murder but was found guilty by a jury last week.
He was jailed for 19 years, along with a four-and-a-half-year sentence for obstructing a coroner, to run concurrently.
Load more updates
Back to top