A 30-year-old cleaner suffered 'life-changing' injuries when she was savaged by German Shepherd dogs.
Read the full story ›
Advertisement
A dull start to the morning, followed by a cloudy afternoon with outbreaks of rain pushing in from mid to late afternoon. But things are improving as we head towards the weekend- with temperatures set to reach 20 degrees by Saturday.
Martin Stew has this morning's early morning weather update.
Martin Stew has this morning's early weather update.
Advertisement
Helen Plint has this morning's weather update.
A comedian was forced to cancel a gig after turning up at the wrong town - 150 miles away from where he was supposed to be performing.
Seann Walsh was booked in to perform in Hertford last night, around 45 minutes north of London by train.
But he had to cancel his gig at Hertford Theatre after getting the town confused with Hereford, on the other side of the country near the Welsh border.
He only realised his mistake when he arrived at its rail station and took to Twitter to apologise to his fans.
HERTFORD! I REGRET TO INFORM YOU THAT TONIGHT'S SHOW IS CANCELLED DUE TO ME ARRIVING AT HEREFORD NEAR WALES. I AM SO SORRY. PLEASE FEEL...
Walsh then posted a series of tweets about his unexpected night, including how it would take him four hours to get home, only for his train to then be
Walsh added: "I'd just like to apologise again to HerTford. Sorry."
IT IS NOW TAKING ME OVER FOUR HOURS TO GET HOME. The gig was 45 mins away. I deserve this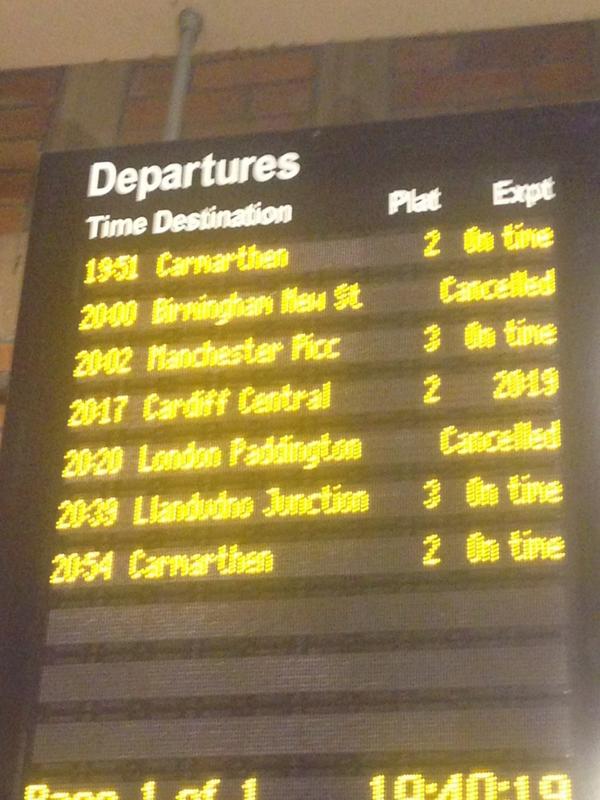 Anyway, I'm going to stop tweeting about Hertford/HerefordGate. I'm off to the pub for Sunday toast
Fans were quick to poke fun at the comic's questionable geography knowledge.
Peter Bellamy tweeted: "Reminds me of you arriving late for the Brighton Comedy gala a couple of years ago after you got on the wrong train" while Shaun Weager wrote: "This is also like when you went to the wrong Hayes."
One woman did, however, show some gratitude for Walsh's mistake. Emma Smith said: "Thanks for letting me have my husband back tonight... He's a tech at Hertford Theatre..."
The Office for National Statistics reveals the happiest and most anxious areas of England.
Read the full story ›
Martin Stew has today's early morning weather update.
Load more updates