The average 11.2% year-on-year increase in London took average prices to £541,313. Here are the prices for each London borough.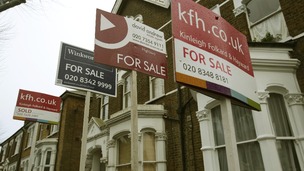 London house prices leapt by 11.2% during 2013, an increase which is more than double the national average.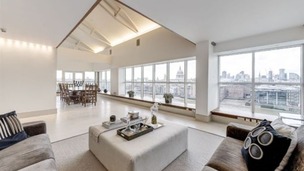 Gumtree, the go-to website for students looking for a cheap room, seems to be moving into the luxury home business!
Live updates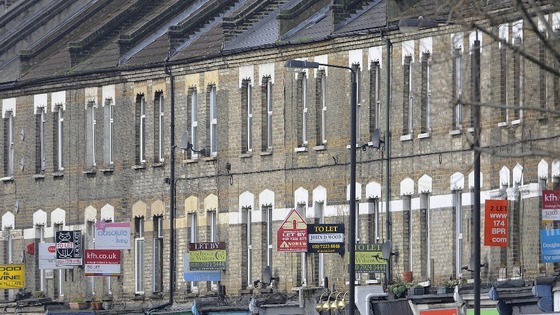 Plans to set affordable housing rents at 80 per cent of the market rate could be derailed by a London Assembly vote today.
Assembly members have complained that the Mayor of London's changes will lead to many new properties becoming unaffordable for people on low incomes.
Flat sells for less than £100k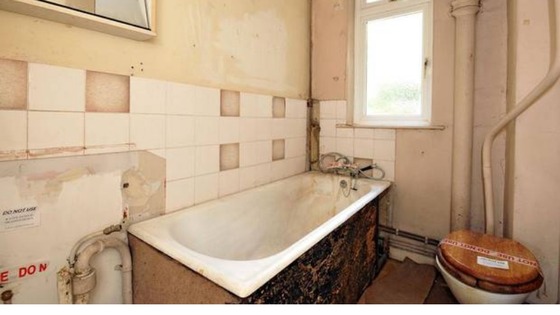 A flat in Brixton could well be the last one ever to sell in central London for under £100,000 - but even the agents themselves describe it as "horrendous"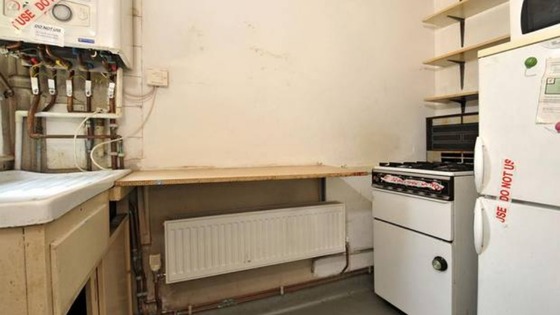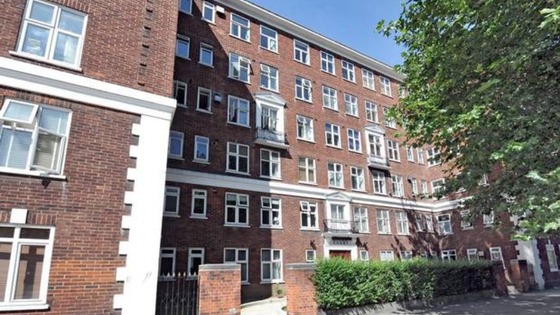 The studio apartment in Brixton Hill is in desperate need of modernisation, and comes complete with broken electrical appliances and crumbling plaster in every room.
Helping to push the price down is the fact it's only available to cash buyers, with the lease expiring in just 56 years - and it would cost over £20,000 to extend it.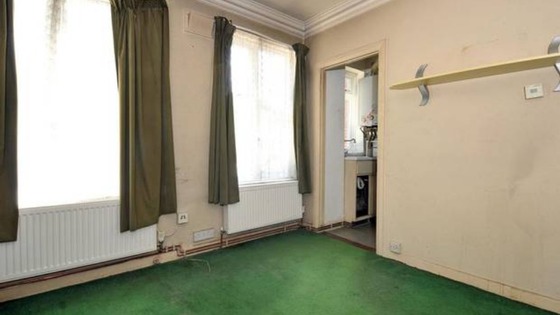 Leigh Munday from agents Kinleigh Folkard & Hayward, who are handling the sale, said: "It's horrendous, it's not very nice at all, it needs complete refurbishment and a hefty lease extension".
Nevertheless, they still say it could be a "fantastic investment opportunity" for the right buyer.
Indeed, at under £100,000 the property is priced even lower than many parking spaces in the capital - with one spot in Hyde Park selling for more than three times the asking price of the flat last month.
House prices in Brixton have been rocketing due to improvements in the area and great transport links - it's now not unusual to fork out over £500,000 for a two bedroom house.
The agents are convinced that with a bit of work, even this flat could pull in £1000 a month in rent.
Advertisement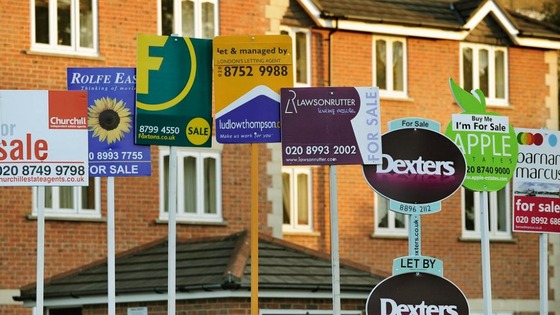 A new study shows that lending to first time buyers in thecapital is at its highest level in six years. There were 11,200 loans handedout in the second quarter of this year, a rise of almost 40% on the same timelast year.
The report from the Council for Mortgage Lenders shows that the amounts lent to first time buyers are also increasing, due to rising house prices. Affordability of houses in the capital is still tight, with buyers spending more of their income on their first mortgage than the rest of the UK. .
However, rising incomes have helped to cushion the blow - the percentage of monthly wages spent on mortage repayments has stayed at the same level since last year
The main facts from the report show:
Lending to first time buyers in London at its highest level since 2007, with £2,490m given out in the second quarter of 2013

56% of house purchase loans in the capital went to first time buyers, compared to 46% across the UK overall
The typical loan for first time buyers has increased by £8700 to £192,000

First time buyers in London borrow an average of 3.7 times their income, compared to 3.3 times across the UK as a whole

Londoners spend an average of 21% of their income on mortgage payments, the same as in 2012
A property website has found that the thriving property market in the capital has helped the South East out perform all other areas of the country so far this year.
Right Move also found asking prices in London posted new record highs.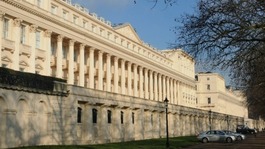 An overwhelming majority of Londoners believe that house prices in the capital will continue to rise, according to a new YouGov poll.
Read the full story
London house prices 'will rise'
Londoners have predicted house prices in the borough of Kensington an Chelsea will rise more in the next five years than any other London borough, according to a new YouGov poll.
Kensington and Chelsea - 44% put it in their top three, though it is already the most expensive, with an average house price of £1.5 million.
Westminster - 35% of Londoners picked it, which saw the greatest rise in average house price, a staggering increase of 35.6% in 12 months.
Other boroughs fared less popular:
The City of London - 29%
Richmond upon Thames - 20%
Hammersmith and Fulham and Kingston upon Thames - 10%
Islington - 8%
Wandsworth and Camden - 7%
Greenwich - 6%
Tower Hamlets - 5%
Hackney and Southwark - 4%
Harrow, Lambeth and Newham - 3%
And all other boroughs were below 2%.
Advertisement
London house prices 'will rise'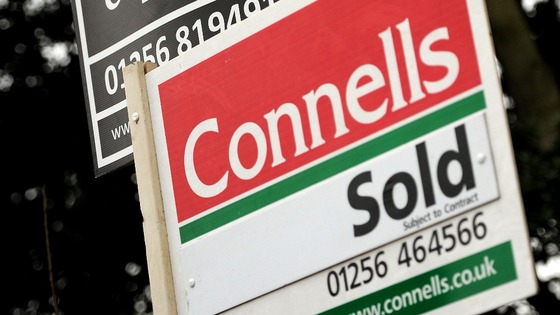 Simon Rubinsohn, chief economist at the Royal Institution of Chartered Surveyors (RICS), has said new house price figures show a "yawning gap" between London and the rest of the country.
He said: "The latest RICS survey suggests that the success of the Funding for Lending Scheme is bringing more tangible benefits to the market away from the capital and this reflected in the expectations that prices will begin to edge upwards in all the regions [...] over the coming year.
"Buyer appetite has responded to the greater availability and accessibility of mortgage finance and the early indications are that the Help to Buy scheme is further boosting sentiment."
London house prices 'will rise'
House prices have recorded their strongest year-on-year growth in 18 months, in further signs that the market is gathering momentum, Nationwide has reported.
Separate Land Registry sales figures for England and Wales released today showed that house prices rose by 0.4% month-on-month in April to reach £161,458 on average, making them 0.7% higher than a year ago.
Prices in London, which has had strong demand from overseas buyers, were 6.2% higher year-on-year, at £375,795 typically.
London house prices 'will rise'
A lot of people will be "caught by surprise" in terms of rising house prices in the capital, YouGov Director of Political and Social Research said today.
Commenting on the new poll, which reveals that an overwhelming majority of Londoners believe that house prices will go up, Joe Twyman said:
It doesn't matter if you're talking about the next year or the next five years, overwhelmingly Londoners believe that house prices will continue to rise in the capital, and that their own house will also increase in value.

If house prices are a bubble, a lot of people are going to be caught by surprise when it bursts.
London house prices 'will rise'
More than three-quarters of Londoners believe that house prices in the capital will continue to rise, both in the short and long term, according to a new YouGov poll.
The new figures reveal:
77% of people living in London say the average house price will rise over the next 12 months.
83% think house prices will go up over the next five years.
74% of Londoners predict that the average house price in their local area will go up over the next 12 months.
80% foresee house prices rising in their area over the next five years.
Load more updates
Back to top