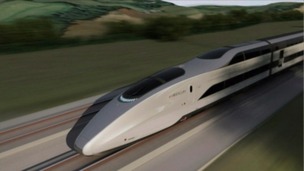 MPs have given their approval to HS2 in the Commons tonight - but how did your MP vote?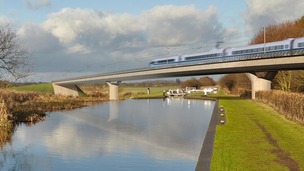 Towns and cities in the East could be among the worst affected by HS2, new figures have revealed.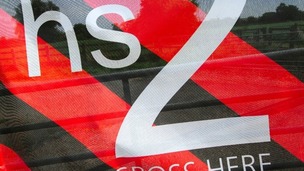 The Prime Minister and Transport Secretary have launched what they refer to as a "fightback" over the HS2 high-speed rail project.
Live updates
HS2 'losers' revealed
National
These figures show that the new north south railway is vital to rebalance our economy and it boosts the north overall more than the south. Of course the line does not serve every city and region and these figures reflect that.

But it is wrong to take them in isolation. HS2 is part of a much bigger boost to our transport system - £73bn in the next parliament, of which HS2 is just £17bn. This will massively benefit places HS2 will not serve long before the line opens.
– A DfT spokesman
HS2 'losers' revealed
National
Cities across the UK could lose up to £220 million each as a result of HS2, according to previously unseen research.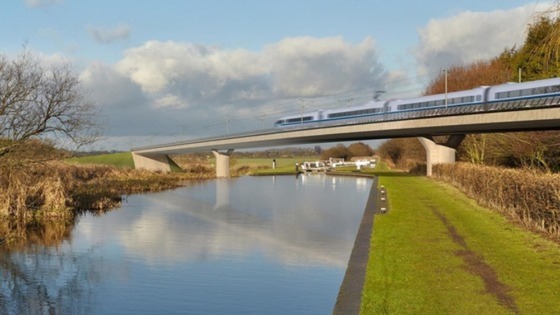 The more than 50 areas which will be worse off - including Bristol, Cambridge and Aberdeen - were omitted from the Government-commissioned report when it was published in September, the BBC said.
The full findings of the KPMG study into the business case of the high speed rail route were released following a Freedom of Information request by BBC Two's Newsnight programme. The chief executive of HS2 Ltd told the programme the figures were unsurprising.
Advertisement
HS2 rail link 'can be cheaper'
The new boss of the HS2 project today insisted he won't let the project become a political football. Sir David Higgins will be in charge of the proposed new high speed rail line that will link London with Birmingham and the North.
Previously in charge of the London Olympic authority -- he insists he can bring the project in on time and on budget.Our Political Correspondent Simon Harris reports.
HS2 rail link 'can be cheaper'
by Simon Harris: Political Correspondent
New HS2 boss Sir David Higgins says his argument to win support is "what's the alternative?".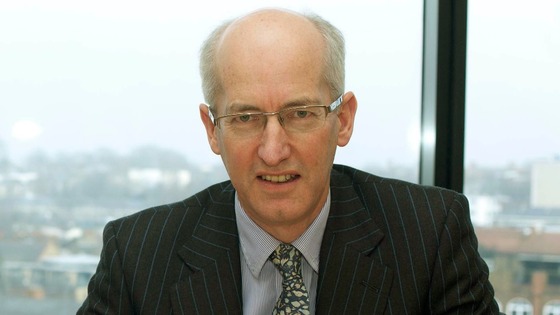 Higgins: "Transport is the centre to all forms of regeneration... In the south it's about capacity, in the north reconnectivity."
Higgins adds that HS2 will fail if it's a political football and believes it can be cheaper if it's built quicker.
HS2 rail link 'can be cheaper'
I am delighted to be taking up this role. Working at Network Rail I know the challenges we have ahead with capacity on the railways - they are real and we need to take action now. I also know the significant benefits that improved journey times between our northern cities will bring not just to the north, but the UK economy as a whole.
HS2 is the right solution. It is vital for both passengers and the economy and will put the UK in a different league in terms of infrastructure. My first priority will be to rigorously scrutinise costs to ensure they remain under control.

HS2 presents a strategic opportunity for this country and I am determined to make sure we take it by delivering a railway that will allow business and communities to prosper in the long term
– Sir David Higgins, Chief Executive of Network Rail and New HS2 boss
HS2 rail link 'can be cheaper'
I believe HS2 is vital to the growth of the UK economy and will deliver the capacity our rail network sorely needs. Sir David is the right man to continue the delivery of this project.

I am delighted at his appointment and am confident that alongside Alison Munro our Chief Executive he will continue to drive the scheme forward.
I am proud of all that I have achieved, particularly that we will be bringing the Hybrid Bill to Parliament by the end of the year, after which I will be standing down.

I am pleased to have been able to play a key role in delivering this project which will serve the country for many generations to come.
– Doug Oakervee, Outgoing HS2 Chairman
Advertisement
HS2 rail link 'can be cheaper'
The new boss of HS2 was also former chief executive of the UK's Olympic Delivery Authority
Sir David takes over as chairman from Doug Oakervee who announced he will be standing down at the end of the year
Sir David Higgins will get an annual salary of £591,000
National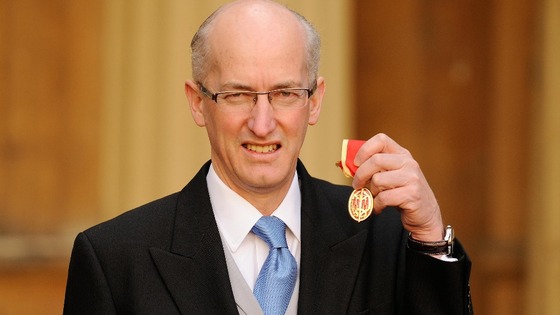 Network Rail chief executive Sir David Higgins is to take over next year as chairman of HS2 Ltd, the body tasked with developing the HS2 high-speed line, the Department for Transport said today.
Camden: HS2 report 'wild claims'
Leader of Camden Council, Sarah Hayward added:
It is unsurprising that there is a desperate clamour to sell the benefits of High Speed 2 to the regions. The scheme has now been directly criticised by the Public Accounts Committee, Institute for Economic Affairs, Institute of Directors while posing the risk of untold blight to Camden.

Current plans for HS2 are a stalling engine for growth and will cause huge damage to the lives of people in Camden. Meanwhile, HS2 Ltd is spending untold sums on this report from KPMG which is predicating it assumptions on an uncertain economic case.
No-one is questioning the need to invest in infrastructure. But HS2 Ltd does the regions and London a disservice by pushing ahead with plans for HS2 in their current form.
Camden: HS2 report 'wild claims'
This report makes the wild claim that HS2 could support national output of £5bn growth a year. In Camden alone we estimate the bricks and mortar impact of HS2 to be £1bn.

If this national embarrassment of a scheme goes ahead as planned, the impact to businesses lost in Camden, as the railway is constructed could cost up to £5bn. This is robbing Peter to pay Paul economics.
– Councillor Sarah Hayward, Leader of Camden Council
Load more updates
Back to top