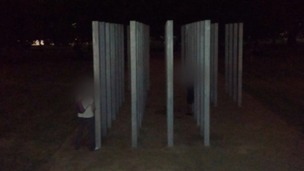 An image which was uploaded to Reddit and appears to show two men urinating on the memorial in Hyde Park.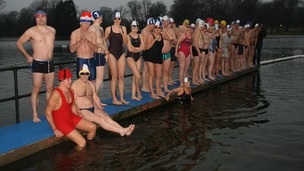 Swimmers in the annual Peter Pan Cup will brave the icy Christmas Day waters of the Serpentine in Hyde Park for a 100 yard race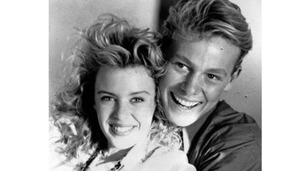 A concert, which would have seen Jason Donovan and Kylie Minogue reunited on stage after more than 20 years, has been cancelled.
Live updates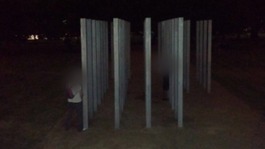 An image which was uploaded to Reddit and appears to show two men urinating on the memorial in Hyde Park.
Read the full story
'Doughnut' pavilion unveiled at Serpentine Gallery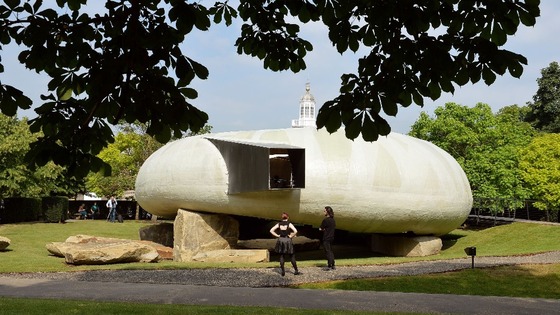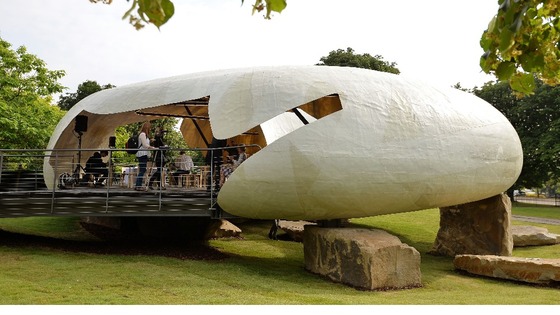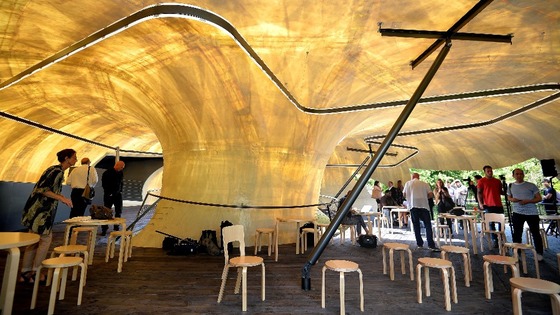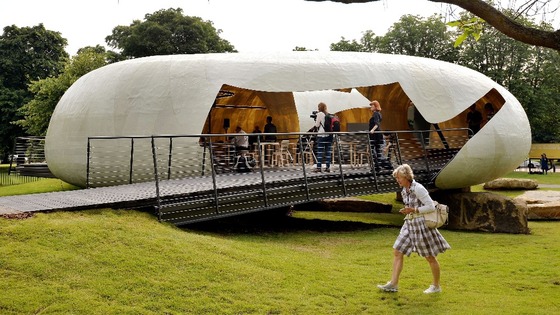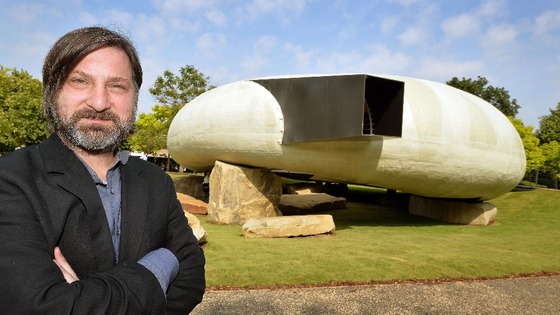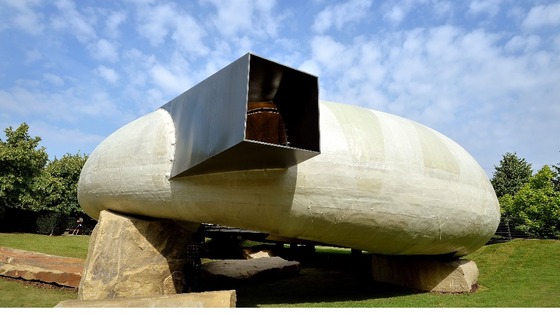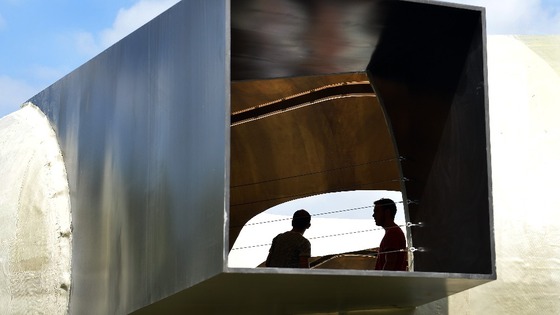 Advertisement
Speaker's Corner reopens to the public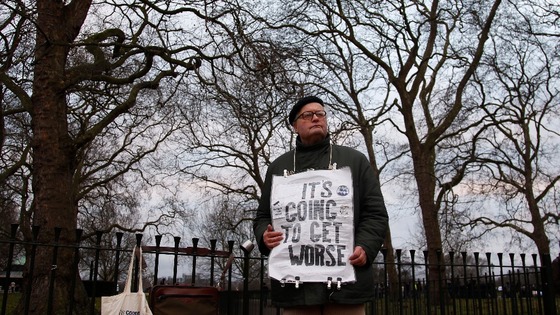 London's famous Speaker's Corner will be officially reopened to the public today following refurbishment. The area is one of the capital's most famous gathering points for demonstrators to gather and for speakers to protest.
Large trees have been planted on the site near one of Hyde Park's entrances to reduce noise from the nearby traffic. Grassy areas on the corner have also been extended and more plants have been introduced.
The Libertines featuring front-man Pete Doherty are to reform to headline London's Hyde Park festival this summer.
The band mates last reunited in 2010 where they performed at Reading/Leeds Festival after splitting in 2004 so co-frontmen Doherty and Carl Barat could pursue their own careers.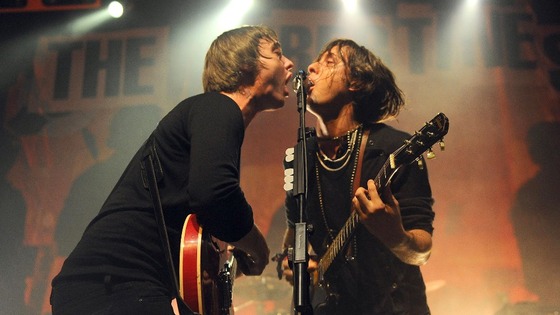 The reunion will not come as a complete surprise to fans of the band as Doherty hinted a show was on the cards in a recent interview, and the band's Facebook page featured an image of Hyde Park.
The Libertines, will play at Barclaycard Presents British Summer Time in Hyde Park on July 5, with the Pogues, Spiritualized and McBusted also set to perform at the festival.
Tickets go on sale on Friday May 2nd.
Man found drowned in Serpentine
Police searching for man who went missing in the Serpentine Lake in Hyde Park have recovered a body.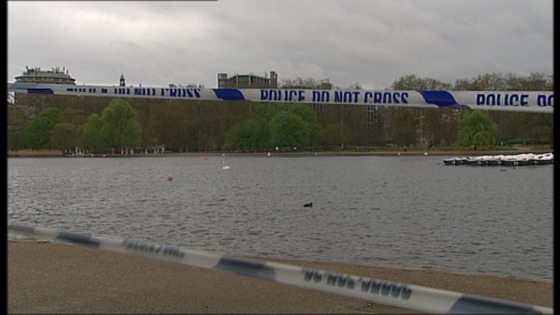 At 16:43, police were called to a person in the water in the Serpentine **in Hyde Park. At approximately 11:50 today, officers from the Met's Marine Policing Unit recovered the body from the lake.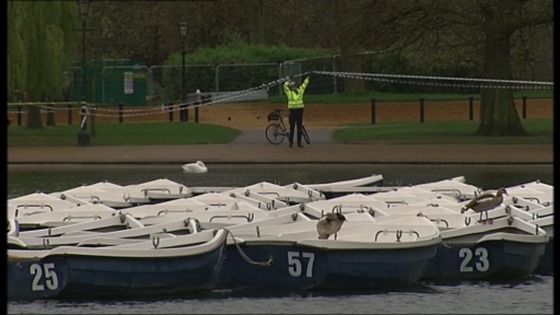 Officers believe they know the identity of the man, who is in his 20s, but formal identification is yet to take place.
Man found drowned in Serpentine
Onlookers saw the man get into the Hyde Park boating lake and called police at around 4:45 when he failed to emerge.
Rescue teams from the Metropolitan Police's Marine Support Unit searched the lake in two inflatable dinghies. The lake was cordoned off last night and is due to resume this morning.
Advertisement
Case against man accused of Hyde Park bombing collapses
A party to mark the release of the Hyde Park bomb suspect has been cancelled.
John Downey, a Sinn Fein member accused of planting the 1982 explosive, said he has called off the gathering in a village pub in north Donegal over concerns it was being turned into a media circus
The 62-year-old former oyster farmer, who denied any involvement in the bombing, said the party had been planned as a simple family get-together, friends and neighbours who supported him after his arrest:
He said: "Some elements of the media are portraying the event planned for tonight as triumphalist and insulting to bereaved families. That was never what it was about."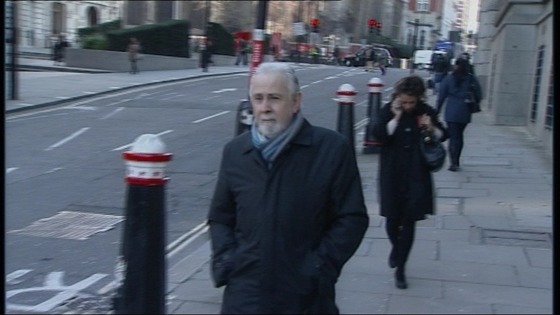 His trial for the IRA attack spectacularly collapsed in London during the week.
A judge ruled he could not stand trial as he'd been given assurances by the PSNI he wasn't wanted for questioning or prosecution in the UK despite the Met police holding a warrant for his arrest.
National
Up to 500 people are expected to attend a homecoming party for former Hyde Park bomb suspect John Downey at a Donegal restaurant on Saturday.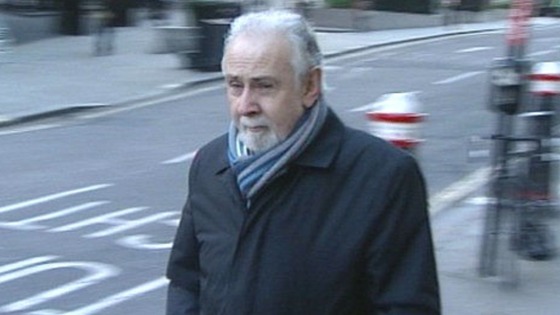 Senior Sinn Fein politicians including Gerry Kelly are expected to join Downey's friends, family at the event in the village of Termon to celebrate his return after being imprisoned for the last nine months while awaiting trial in England.
Read: PM announces judge-led inquiry into NI secret letters
Jim Allister, leader of the hardline Traditional Unionist Voice party branded the event a "ghoulish celebration" while Kenny Donaldson, who represents 11,000 terrorism victims in Northern Ireland, said: "The victims are going to feel totally and absolutely disgusted."
Read: Bombing suspect will not face trial after police error
However, Seamus O'Domhnaill, a Fianna Fail councillor said Mr Downey was an "unassuming" man who should never have been arrested.
Case against man accused of Hyde Park bombing collapses
National
David Cameron said that in letters sent to so-called on-the-run republicans (OTRs) "There was never any amnesty or guarantee of immunity for anyone, and there isn't now."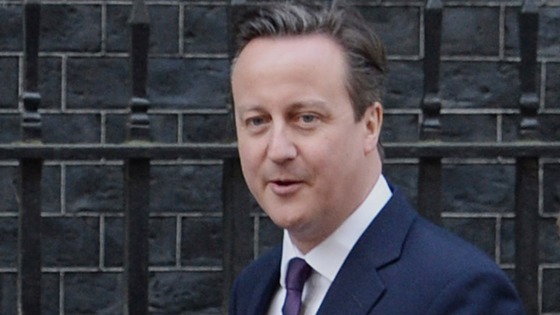 Repeating his view at a Downing Street press conference that the John Downey case involved a "dreadful mistake made by the PSNI", he went on: "It is right that we take swift action but let us also remember that Northern Ireland has made great strides forward as a result of the peace process.
"It is vital that we deal properly with the events of the past but make sure this never undermines our determination to build a shared and prosperous future for the next generation so that we never again return to the horrors of the past," he added.
The judge appointed to investigate the operation of a Government scheme to deal with OTRS will be given "full access to government files and officials" and will report by the end May, Mr Cameron said, with the findings being published.
Case against man accused of Hyde Park bombing collapses
National
The Prime Minister said he accepted calls for a "full, independent examination" of a Government scheme to deal with on-the-run republicans, after Democratic Unionist (DUP) First Minister Peter Robinson threatened to resign.
I agree with the First Minister of Northern Ireland that, after the terrible error in the (John) Downey case, it is right to get to the bottom of what happened.

The case has already been referred to the Police Ombudsman but, as the First Minister has said, we should have a full, independent examination of the whole operation of this scheme.

So I can announce today that we will appoint an independent judge to produce a full public account of the operation of this administrative scheme to determine whether any other letters were sent in error.
– Prime Minister David Cameron
Load more updates
Back to top