Live updates
Jenny Jones on police 'extremists' list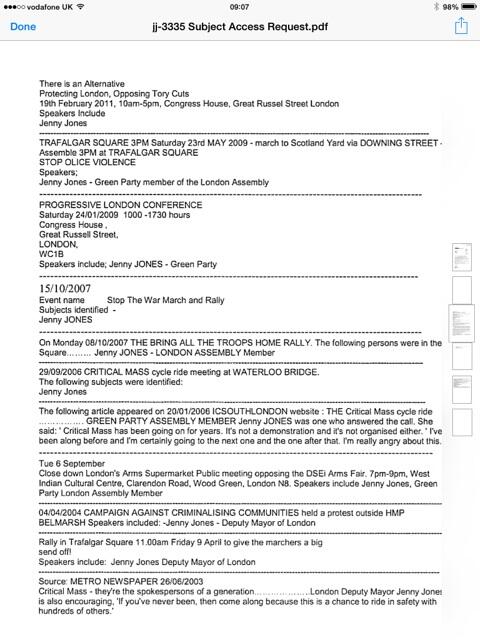 Jenny Jones on police 'extremists' list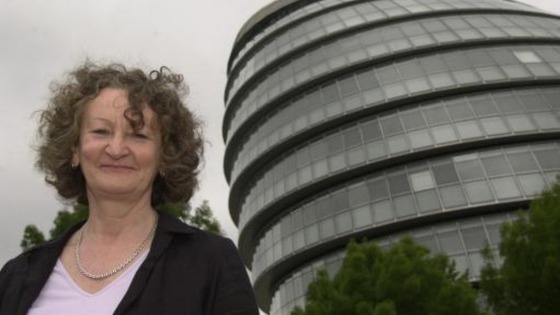 Baroness Jones, who was made a working peer last year, has been has been a member of the London Assembly since 2000.
She stood as Green Party candidate for London Mayor in 2012 and also sat on both the Metropolitan Policing Authority's Strategic and Operational Policing Committee and Civil Liberties Panel.
Official files show that the Metropolitan police logged Baroness Jones' movements over an 11-year period.
Advertisement
Reforms outlined to boost safety on London's roads
A report published today from London Assembly Green Party member Jenny Jones outlines key reforms that could make London's roads safer for pedestrians and cyclists.
The proposals call for authorities to assume injured pedestrians or cyclists deserve compensation unless it can be proved otherwise.
It also calls for the laws to be adjusted to encourage greater use of driving bans for longer durations.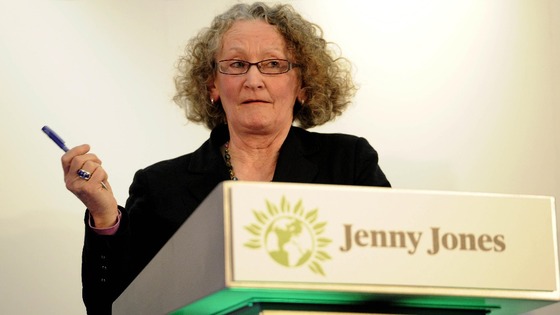 Former Deputy Mayor of London, Jenny Jones, will be welcomed to the House of Lords in a special ceremony this afternoon.
The former chair of the Green Party was announced as a life peer in August.
City Hall policing row
Greenhalgh and Jenny Jones argue about police numbers. She calls him "offensive" and tells him to "mind your manners" @itvlondon
Yes, sorry @simonharrisitv @itvlondon All a bit fractious. Greenhalgh sits there smirking like a schoolboy. Grrrr ...
One of Boris Johnson's deputy mayors has been involved in a heated exchange over police numbers.
Opposition politicians cast doubt on the mayor's pledge toput an extra 1,200 police officers on the streets.
During a debate at City hall, the Deputy Mayor for Policing Stephen Greenhalgh clashed with London Assembly member Jenny Jones.
Mr Greenhalgh: "Your line of questioning indicates your lack of understanding of the figures we are presenting."
Ms Jones: "Well I think that your answer is actually a complete fudge."
Mr Greenhalgh: "You clearly don't understand the figures."
Ms Jones: "Mr Greenhalgh you're very offensive and I'd like to say that you really ought to perhaps mind your manners."
Ultra-low emission zone
The Green Party has published this picture, claiming that is shows "why we need a very low emission zone for central London ASAP, not in 2020".
It is a map of nitrogen dioxide (NO2) pollution in the congestion charging zone, put together by Assembly Member Jenny Jones.
It is based on NO2 emissions modelling carried out by Kings College London, not on actual readings.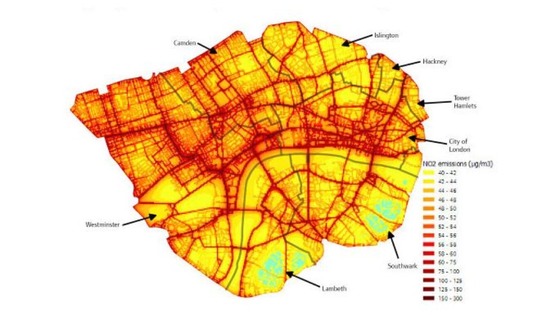 Advertisement
Ultra-low emission zone
The Green Party says that London has been breaking European air pollution limits for nitrogen dioxide since 2010.
London Assembly Member Jenny Jones welcomed the announcement of an ultra-low emission zone - but urged the mayor to move much more quickly.
"This is excellent news for Londoners' health, but leaving it as a project for the next Mayor to deliver is a way of ducking responsibility for the problems we're facing now. We have argued for years that the Mayor's list of little measures is inadequate and that an ultra low emission zone was essential.
"It's already too late for our breaking the European legal limits, but if we are to clean up London's dirty air we need this zone now, with a zero emission target. I urge the Mayor to be brave, drop his planned backward steps on the 2015 measures and make the big changes happen by the end of this year."
– Jenny Jones, Green Party member of the London Assembly.
Election Results
London Mayoral Election
The Green Party's mayoral candidate Jenny Jones has called for a third of London's Tube stations to be made accessible for the disabled. She visited Stockwell station with Samuel Bentley who is unable to use it because he is in a wheelchair.
London Mayoral Election
The Green Party's mayoral candidate Jenny Jones has said she wants to make a third of the Tube network step-free by 2018. She claims that too many stations are inaccessible for the disabled. She described it as "transport apartheid".
Back to top