Eight year old on epic kayak trip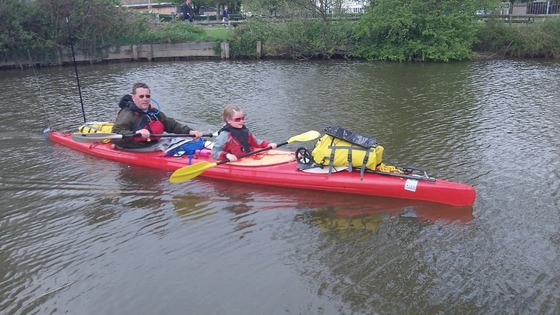 Eight year old Lauren Richardson, accompanied by her dad Kevin, today begins her attempt to kayak 225 miles down the River Thames for charity. The thirteenday event will see them negotiate 45 locks and travel up to 27 miles a day fromthe source of the Thames to the sea.
The pair are aiming to raise money for Widehorizons Outdoor Education Trust which aims to give children adventures as part of their education. They will be camping each night and blogging on their progress.
To follow their progress visit: www.riverthames2013.blogspot.co.ukand you can donate at (http://www.virginmoneygiving.com/KevinRichardson1)or via www.widehorizons.org.uk orwww.youradventure.org.uk