Bungling robber Betson back behind bars
Meridian
Bungling ex-millenium Dome robber Ray Betson botched a cash depot raid by breaking down the wrong wall!
Betson, 52, of Clifton Crescent, Folkestone, targeted the Loomis cash depot in Mark Way, Swanley, in the early hours of Friday 23 March 2012.
Just before 5am a heavy-duty digger, which had been stolen, was driven into the outside wall of the depot in a bid to knock it over and allow the offenders to gain internal access.
The digger rammed the wall a number of times before one of the robbers, who were armed with baseball bats and white sacks, climbed over the rubble only to find an empty room. The group then entered a nearby empty warehouse only to find it was empty too.
Less than a minute later, the offenders ran off empty handed.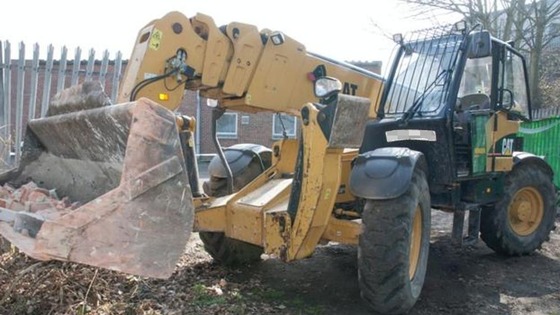 Police later discovered an abandoned Mitsubishi 4x4 in a field which had become grounded on a dip, but inside they found a two-way radio, a baseball bat and large white bags.
In a nearby bush, a balaclava, a snood and a running stopwatch were also found allowing officers to calculate the time on the stopwatch and link it to the attempted robbery.
DNA gathered from the snood and the balaclava provided a near perfect match to Betson – there was less than one in a billion chance it could match anyone else.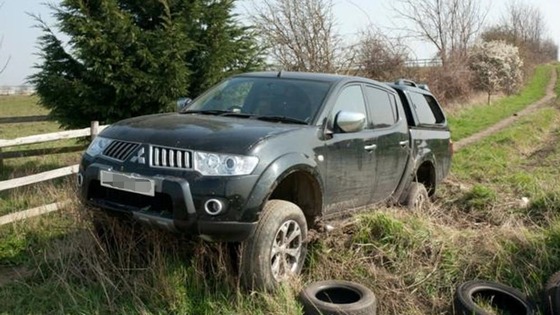 Betson wanted to make a lot of money quickly and was significantly involved in this botched robbery.

'The attempt displayed a level of violence, planning and organisation with the use of a digger, weapons such as baseball bats and a getaway vehicle.

'But what went from an armed robbery quickly turned into a farce because they knocked down the wrong wall, then searched an empty warehouse and managed to render the getaway vehicle useless as they fled the scene, discarding equipment nearby.

Betson had been previously convicted for his part in the Millennium Dome robbery in November 2000.
– Rob Haines, from the Kent and Essex Serious Crime Directorate