Live updates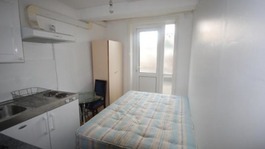 Islington Council were less than impressed when the King's Cross flat appeared on a property website.
Read the full story
This stunning timelapse video shows a colourful carpet of 35,000 flowers being laid out in King's Cross in central London.
The bright display is part of King's Cross In Bloom, and the Chelsea Fringe
Advertisement
If you've been anywhere near King's Cross lately, you've probably been left baffled by the sight of a man, appearing to be stuck upside down, with his head in a bucket.
Have you spotted him? Do you know who he is? Do you know how he does it? Let us know by going to our Facebook Page, or Tweet us.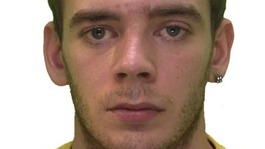 For two days, Adam Newton helped himself to anything he could see on the luggage racks of stationary trains.
Read the full story
Some services out of Kings Cross are being delayed by up to 90 minutes after a person was hit by a train. The affected routes are:
East Coast: between London Kings Cross and Edinburgh
First Capital Connect: between London Kings Cross and Peterborough
First Hull Trains: between London Kings Cross and Hull
Grand Central: between London Kings Cross and Bradford/Sunderland
East Coast passengers may use their tickets on the following operators:
Virgin Trains between London Euston and Glasgow/Edinburgh
CrossCountry, Grand Central, First Hull Trains and First Capital Connect services via any reasonable route
East Midlands Trains between London St Pancras and Leeds via Sheffield
Festival to mark new King's Cross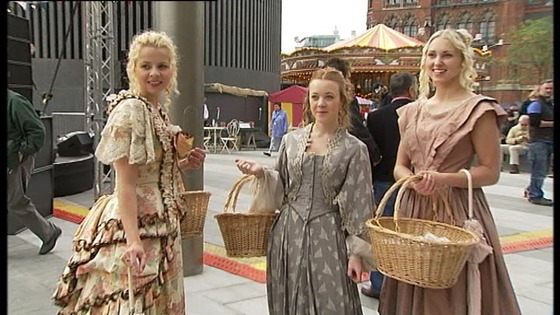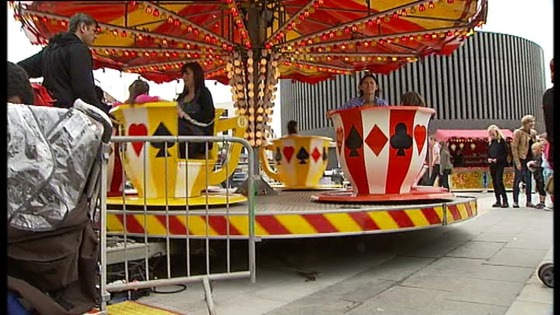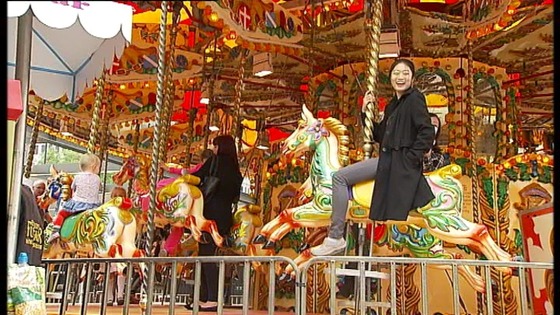 Advertisement
Festival to mark new King's Cross
The organisers of this weekend's King's Cross celebrations say that it will allow visitors to experience the history of the station and the area.
King's Cross Journeys is a fun way of bringing history to life and I hope it will enable visitors to have a great time while they experience a little bit of the fascinating past of the places where we live, work and play.

The heritage of King's Cross is captivating and we have worked hard to put it at the centre of the transformation of the area, something that I hope this event will help people to realise.
– Anna Strongman, King's Cross
King's Cross today shows what is possible when you blend the best of the old with the very best of the new.

The major programme to upgrade and restore the station is near complete and taking a moment to look back at the spirit of the age that created it seems a great way to celebrate and to show off the achievements being made by our business partners in the area to bring this once neglected area of the City back to life with a vengeance.
– Tom Caine, manager of King's Cross station
Festival to mark new King's Cross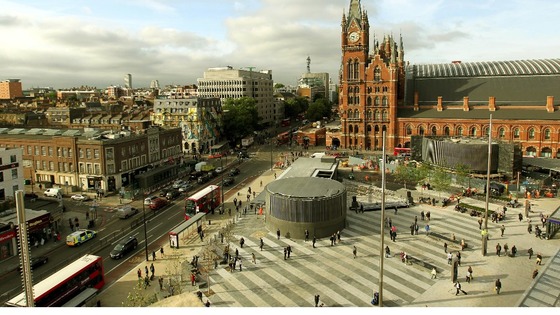 The Victorian era will return to King's Cross Station today as a weekend of celebrations begin to mark the completion of the redevelopment of the Grade 1 listed station, which originally opened in 1852.
It's hoped more than 8,000 will visit the two day event which organisers say will offer the sights, sounds and tastes of a bygone era.
The free event, will take place in and around Granary Square, close to the Victorian buildings that sit at the heart of the transformation work at the station.
The five year redevelopment of King's Cross has seen the construction of new offices, homes, shops and restaurants.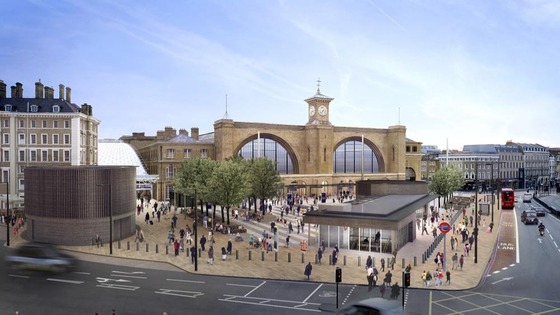 London newest public space - King's Cross Square officially opens today. The square is the final part of the 550 million pound redevelopment of King's Cross station.
ITV London reporter Nick Thatcher, who is at St Pancras station, has been told that the fire alert at King's Cross St Pancras station is now over.
There has been some disruption to services due to an evacuation and the temporary closure of some platforms.
Load more updates
Back to top