A teenage learner driver of a gold Maserati worth £100,000 sporting L-plates was pulled over by police.
Read the full story ›
A woman had to be taken to hospital after she sat on a bench at a bus stop which someone had put acid on.
Read the full story ›
Advertisement
Officials at Transport for London have said sorry after a bus driver left a disabled passenger stranded on the roadside.
Read the full story ›
Police raided an address in Kingston after spotting the listing on the auction site.
Read the full story ›
Officers were called to reports of a few cannabis plants spotted in the borough - but got more than they bargained for
Read the full story ›
Davey's defeat in Kingston and Surbiton was the biggest shock so far in the London battleground.
Read the full story ›
Advertisement
Germain Fofana was finally caught after leaving his mobile phone at a jewellery shop in South London.
Read the full story ›
A female cyclist has been hit by a car on Wheatfield Way in Kingston. The incident happened at around 1:45 this afternoon. The woman - thought to be in her 50s - was taken to hospital with head injuries.
Advanced Trauma Team helicopter just landed on Wheatfield Way in Kingston, can't be good news :( http://t.co/8b6Cvq15NB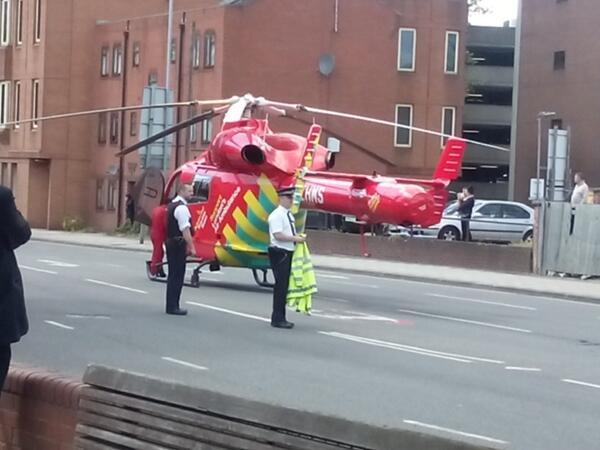 Police in Kingston are appealing for help to trace a missing 82-year-old man from Tolworth.
He is a white male, 5'6" tall, with short white hair and a mole on his forehead. He suffers from diabetes, high blood pressure and dementia. He may be confused and panicked.
At the time of his disappearance he was wearing a grey shirt, navy blue trousers and a brown three-quarter length coat.
Officers say they are increasingly concerned for his wellbeing and have urged anyone with information on his whereabouts to call 999 and quote ref 14MIS014040.
Load more updates