Kitten found on Underground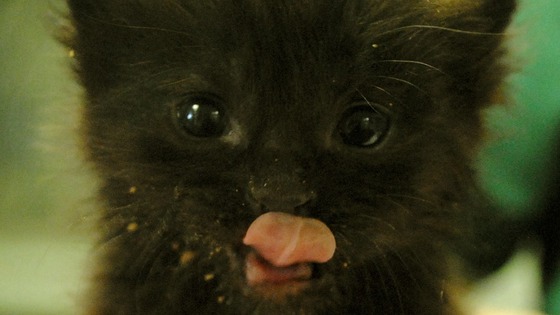 A kitten, thought to be around four weeks old, is being looked after by the Blue Cross charity after being found on Monday on an Underground train.
Veterinary nurses cleaned up the young cat, who was covered in a sticky substance, and named her Victoria after the central London area where Blue Cross have an animal hospital, a charity spokesman said.
Victoria, who was found on Monday at around 9pm, is doing well and will be transferred to the charity's rehoming centre in Lewknor, Oxfordshire, on Monday.