Watches worth £300,000 have been stolen during an armed robbery at a hotel in Knightsbridge. A display cabinet was smashed by a gang using a hatchet and a hammer at the Jumeirah Carlton Tower Hotel in Cadogan Place just after midnight.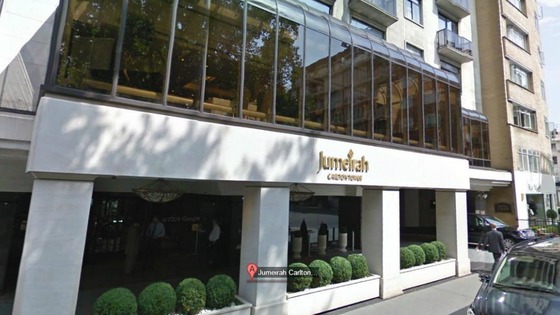 The gang escaped on two high-powered motorbikes and police believe four people were involved. Anyone with information can call police on 101 or Crimestoppers anonymously on 0800 555 111.
Last week £500,000 worth of watches were stolen during a robbery in Oxford Street.