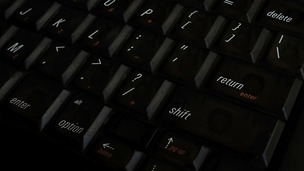 Andrew Meldrum from Lewisham spied on women using software which allowed him to access computers remotely.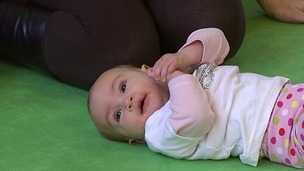 Baby Zoe is taking one class a week at Edmund Waller Primary in Lewisham to teach children how to treat one another.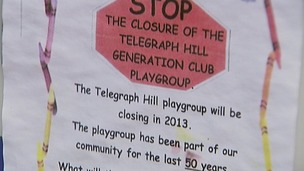 Telegraph Hill playgroup is an easy target for cuts but it may well be the kind of place that prevents family breakdowns.
Live updates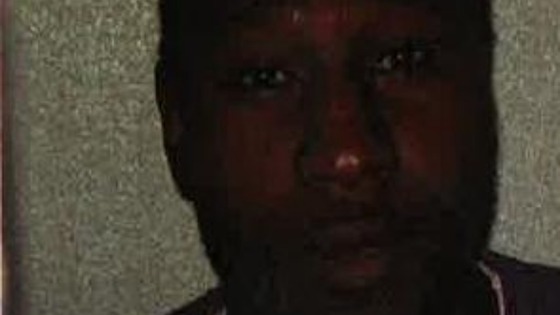 Police are appealing for help to find a man who is missing from a mental health unit in Lewisham.
28 year old Marvin Walters was last seen around lunchtime today. Detectives say he is a risk to the public without medication. He may also be in possession of a knife.
A Metropolitan Police spokesperson said: "Members of the public are advised not to approach Mr Walters but to call 999 immediately."
Rapper Professor Green has been arrested on suspicion of attempting to pervert the course of justice.
The 29-year old was detained after a police investigation into a report of a robbery in south-east London.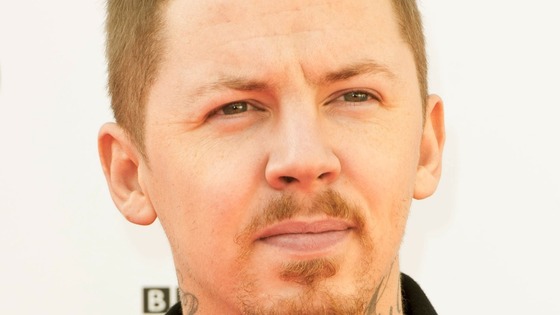 Police were called to Tyrwhitt Road, Lewisham on Sunday November 3rd after a report that a man had been robbed.
But when police arrived at the scene they discovered a Mercedes had been in a crash with a van and arrested the rapper on suspicion of drink-driving.There were no reports of any injuries.
Professor Green, whose real name is Stephen Manderson, was taken into custody at a south London police station and released on bail.
He was arrested again on Monday on suspicion of attempting to pervert the course of justice and granted bail.
Advertisement
A man has been arrested on suspicion of attempted murder after police tracked him down using an app on his alleged victim's stolen iPhone. Metropolitan Police officers were called Brockley Road in Lewisham on Wednesday night.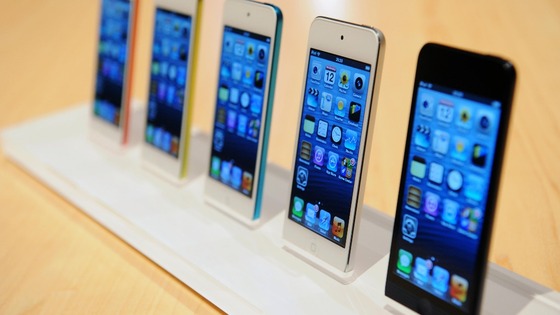 When officers arrived, they found a 43-year-old man with a stab wound to his neck. His alleged attacker had taken the victim's iPhone. Police realised it had the Find My Phone app installed, which tracks it via GPS technology.
They pinpointed the phone to a bus in the Brockley Road area. Officers tracked it down, stopped it and boarded before he used an emergency exit button to escape. The 29-year-old man was found hiding in gardens and arrested.
A kebab shop worker who sexually assaulted an 11 year old schoolgirl while she waited for her food has been found guilty at court.
50 year old Ali Tok was convicted of sexual touching of a child under 13 at Woolwich Crown Court.
In February this year the victim went into Tok's Lewisham shop where he was serving behind the counter. As her order was taking a while he invited her to come and sit down in the back where he assaulted her.
He will be sentenced later this month.
A serving Metropolitan Police officer, 39 year old Sergeant Sanjay Rai, is to be sentenced at Southwark Crown Court today on four counts of making indecent images of children.
Rai was originally arrested last year at a south London police station on suspicion of perverting the course of justice.
As part of the investigation his computer was seized and examined and the images were found.
Rai was based in Lewisham borough and has been suspended since his arrest.
A 22-year-old murder suspect was caught as he tried to flee the country after his wife was found stabbed to death.
Police forced their way into a house in Eastdown Park in Lewisham, south east London, at 5.50pm yesterday and found the 21-year-old victim, who was pronounced dead at the scene.
Her family have been told but she has yet to be formally identified, Scotland Yard said.
Her husband was arrested today near Folkestone in Kent and will be brought back to south east London for questioning.
Advertisement
A murder investigation has been launched following the death of a 21-year-old woman in Lewisham from suspected stab wounds.
Police were called shortly before 6pm last night to an address in Eastdown Park, SE13 following concerns for the occupant.
Officers had to force entry to the property.
London Ambulance Service pronounced the woman dead at the scene and officers are awaiting a formal identification.
An incident room has opened and a post mortem examination will be arranged in due course.
Any witnesses or anyone with any information are asked to call the incident room on 020 8721 4805 or police on 101 or call Crimestoppers anonymously on 0800 555 111.
More than £60,000 has been recovered under the Proceeds of Crime Act following a money laundering investigation by Lewisham Police's Criminal Finance Team into drug trafficking activities in London linked to a South East Asian organised crime gang.
Barry Wong, 47, of Lewisham was jailed for two years in June for money laundering and a forfeiture order was granted today at Bromley Magistrates Court as there were reasonable grounds to believe that the seized cash was derived from crime and therefore recoverable.
Ian Smith, Lewisham Police Criminal Finance Team said:
Barry Wong disowned the seized cash from the outset and there were no other claimants for the cash during the investigation.

This can only be because it was 'dirty money' from criminal activity and could not be attributed to any legitimate source.

The Metropolitan Police Criminal Finance Teams are committed to bankrupting any criminal organization, however big or small they are, and particularly those that are of the opinion it is safe to deal in cash obtained through crime.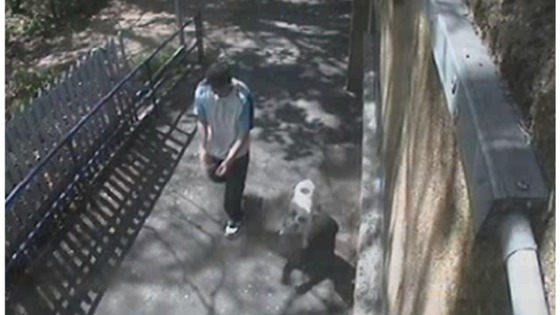 The RSPCA has released a CCTV image of a man calmly walking with his dog before it was punched and then thrown against a wall.
The CCTV footage shows a man who the animal charity want to speak to in connection with the attack on the dog which is thought to be a Staffordshire bull terrier.
The RSPCA is appealing for information after the attack which took place at Ladywell rail station, Lewisham on 6th June at around 2.00 pm.
Lee Rigby murder
From our perspective, we would like to clarify and confirm categorically, that these actions are in no way, shape or form from the teachings of Islam.

Islam's position on the sanctity of life, the concept of justice and the value of human life is such that the Quran equates the taking of one human life unjustly, with killing all of humanity - thus the Quran prohibits murder in clear terms [Glorious Quran, Ch 5, verse 32].
It is inevitable at times like these that various groups will seek to drive a wedge between communities. We believe our community in the London Borough of Lewisham (LBL) is an excellent one that has an outstanding record with respect to community cohesion within and beyond LBL. We sincerely hope that the heinous crime that has taken place will not lead to long term discord within the borough or beyond.
– Lewisham Islamic Centre
Load more updates
Back to top