Bus destroyed after fire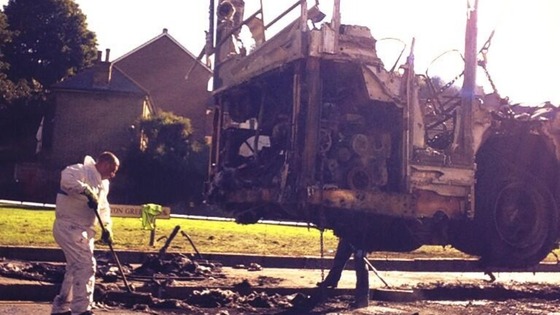 There are barely any remnants left of a bus that caught fire this morning on Leyton Green Road.
The driver managed to climb out and escape unhurt, and there are no other reports of injuries at the moment. The cause of the fire is still being investigated.