Live updates
INFO: 18:20 London Bridge to Wimbledon service has been cancelled due to a train incident
INFO: 18:10 London Bridge to West Croydon service has been cancelled due to a train incident
INFO: 18:59 West Croydon to London Bridge service will now start from Tulse Hill
Advertisement
A 13-year-old boy has been attacked on a train during a row about tomato ketchup. Police say the victim was grabbed around the throat and punched in the face between London Bridge to Bexleyheath. The argument was sparked after some sauce ended up being spilled onto a train seat.
Police are hunting for a white man in his 40s, with receding black hair, a distinctive walk
He is around 5ft 7ins tall and was wearing a grey coloured suit, a tie and a knee length black overcoat
The attack happened around 6.40pm on Wednesday, 19 February
Anyone with information can contact British Transport Police on 0800 40 50 40.
Delays for London Bridge trains
Twitter users have posted photographs of the ongoing delays after signal problems at London Bridge this evening.
Nicolas Chinardet posted: "Elephant and Castle train station is packed south bound due to the problems in London Bridge"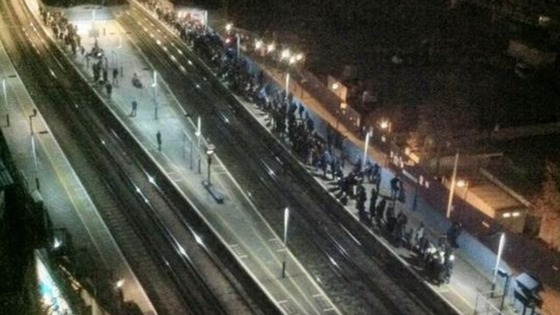 Andra Sonea said:_ "It took me 3h to get home from London Bridge. Oh the joy of commuting"_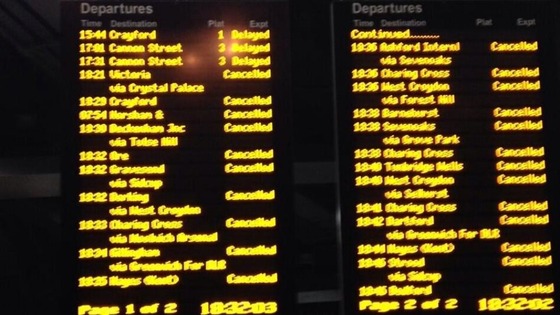 Delays for London Bridge trains
Commuters have posted their frustration on Twitter after signal failures led to severe disruption at London Bridge. Although all lines are now back open, Network Rail warns of ongoing major delays.
Anyone thinking of getting a train from #LondonBridge because services have been resumed, think again. It's still mental!
Well done TFL, lack of joined up thinking again no info on your website or tube trains about London bridge problems #Borisjohnston
@se_railway Distinct lack of information @ New Cross. People here with no idea of what trains are running. Frustration growing #LondonBridge
Delays for London Bridge trains
All lines have now been reopened from London Bridge station after signalling problems earlier, but there are still long delays for commuters.
UPDATE: (1/2) Following earlier signalling problems at London Bridge, all lines are now open. http://t.co/enMAOL5hjs
Advertisement
Delays for London Bridge trains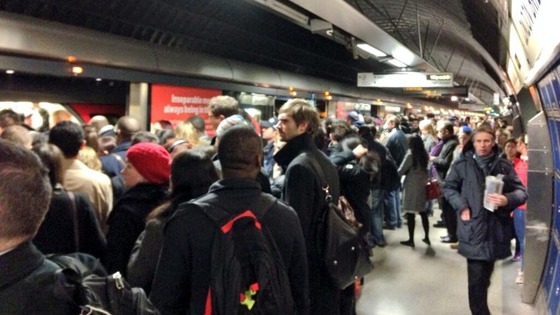 Delays for London Bridge trains
Do not go to London Bridge station this evening! A huge signal failure and madness is currently taking place.
Looking at the pictures from London Bridge, looks like its a night to take the boat home.
Delays for London Bridge trains
#LondonBridge Southern passengers may use South West Trains services between Clapham Junction and Southampton
Southeastern passengers may use London Buses, Docklands Light Railway, London Underground and Tramlink services #LondonBridge
First Capital Connect passengers may use London Underground and Southern services on reasonable routes #LondonBridge
Delays for London Bridge trains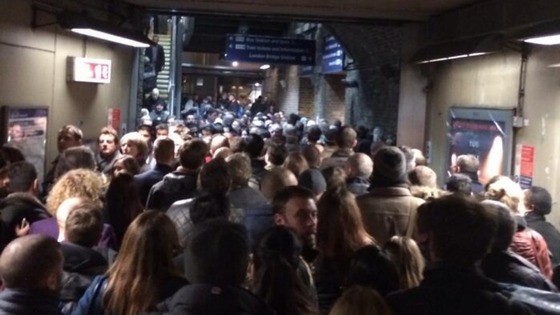 Load more updates
Back to top