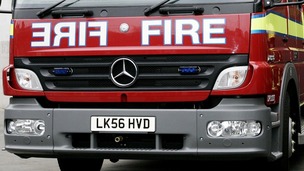 London Fire Brigade has released details of the strangest emergency call outs.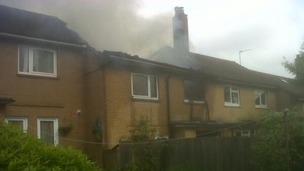 An explosion blew the whole roof off a house in Brixton today.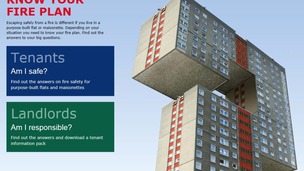 The Brigade have issued fire safety advice to people living in high-rise buildings.
Live updates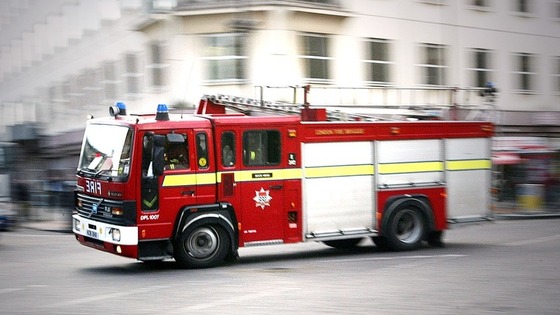 A child had to be freed by firefighters after getting its head stuck in a potty. The incident in Dulwich last week was one of hundreds that saw London Fire Brigade spend almost £240,000 rescuing children who accidentally got locked in rooms or trapped in unusual situations in the last five years. LFB said it attended 1,508 call-outs involving youngsters getting stuck in or on things in 2013/14 and 8,189 over the last five years - the equivalent of nearly five call-outs a day.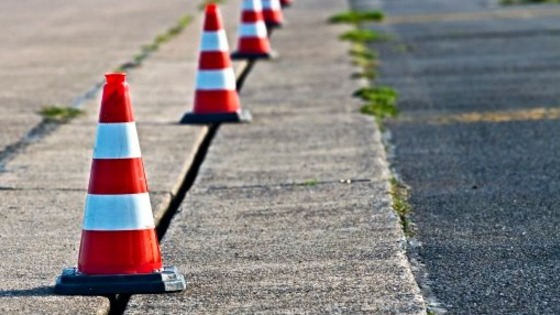 Other call outs have included a child with a cone stuck on its head in Enfield, and a child with its arm stuck in a TV speaker in Lewisham. Last year LFB also dealt with 500 children locked in toilets and bathrooms, 133 stuck in trees, 50 locked in cars and 24 with a hand stuck in a letter box.
Kids are always crawling about and exploring so accidents are bound to happen, but when we are releasing children from under tables and out of TV speakers it diverts our attention from other emergencies. Many of the incidents we get called to could be avoided with a little bit of common sense. During this summer holiday, I would ask parents to keep an eye on their children and only call 999 if it is a real emergency.
– DAVE BROWN, LONDON FIRE BRIGADE
London Fire Brigade promote high rise flat safety
London Fire Brigade will today roll out an initiative in schools to raise awareness of fire safety. This will particularly focus on safety in high rise flats after the Lakanal House fire in 2009. Six people died in the fire at Lakanal House that was part of a 14 story housing block in Camberwell.
Specialist Schools team with the London Fire Brigade will be at a school in Waltham Forest from 8.45 this morning to talk to students. Pupils will be encouraged to pass on information to family members at home.
Advertisement
Faulty fuse boxes cause five house fires a week
Faulty fuse boxes are causing five house fires a week in the capital, according to new figures by the London Fire Brigade.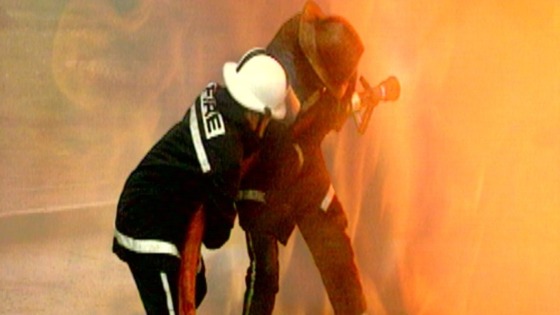 They say defective wiring and components are behind the problem. New regulations are being announced which will require them to be flame proof from 2015.
There's been a five fold increase in fires started by fuse boards over five years.
It's believed the increase is because many homes have installations subject to product recall.
Also, sometimes the wiring is not fitted properly at the time the unit is installed.
Find out here if your fuse box unit is on the London Fire Brigade recall list.
Huge fire on south east London industrial estate
London Fire Brigade say that 97 firefighters and officers are now at the scene of a fire on an industrial estate in Erith.
They are working with 15 engines from stations including Greenwich, Plumstead, Erith, Lee Green, Sidcup, and Bexley fire stations.
The Fire Brigade have confirmed that over half of a scrap yard and an adjacent car workshop is on fire and that a number of vehicles are alight, as well as scrap metal.
Huge fire on south east London industrial estate
15 fire engines currently at fire in #Erith. Keep windows shut as smoke is drifting from the scene
Over half of a scrap metal yard is alight in #Erith, lots of smoke, avoid area if you can.
Huge fire on south east London industrial estate
More than 80 firefighters are fighting a fire on an industrial estate in south east London.
They were called to the scene on Darent Industrial Estate in Erith earlier this evening.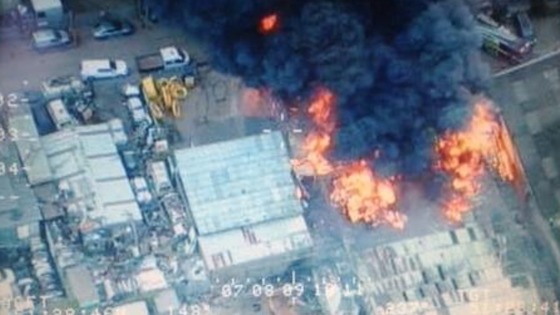 It is believed that the fire was sparked in a scrap yard at around 6pm.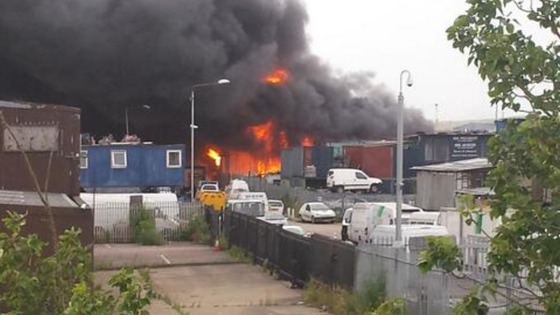 Advertisement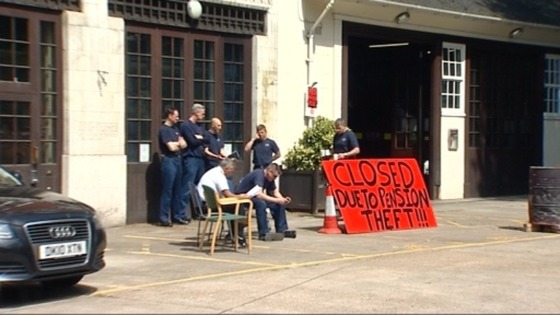 London firefighters have joined a nationwide strike today over changes to pension schemes.
Firefighters in the capital will walk out for 7 hours from 10am in protest at controversial changes to their pensions and retirement age.
The London fire brigade has warned it will not attend grass fires during the strike unless there is a risk to life or property. The capital's fire commissioner, Ron Dobson has urged people to take extra care with cigarettes.
He added: "There is contingency cover during the strike but it isn't a replacement for a normal service. The contingency crews will not attend a grass fire with no risk to life or property, so it's vitally important that Londoners help us stop them from starting in the first place."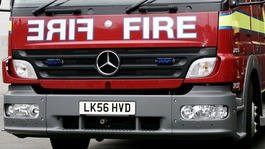 London Fire Brigade has released details of the strangest emergency call outs.
Read the full story
Delays on train services from Victoria station
A gas cylinder has ruptured on Kirtling Street in Battersea. We've put in a hazard zone as damaged cylinders can explode when unstable.
We've reduced the hazard zone to 25 metres at the leaking gas cylinder incident on Kirtling Street in Battersea.
Fire crews are investigating the cause of a fire in Harrow yesterday which killed a woman. 14 firefighters and officers were called to the blaze at a house on Saint Margarets Avenue.
Fire fighters rescued a woman from the burning building but she later died. The blaze damaged part of the ground and first floor.
Load more updates
Back to top